Don't miss URI Founder and President The Rt. Rev. William E. Swing, URI Executive Director The Rev. Victor H. Kazanjian, Jr., and URI Global Council Chair Kiran Bali, MBE, JP at the 2018 Parliament.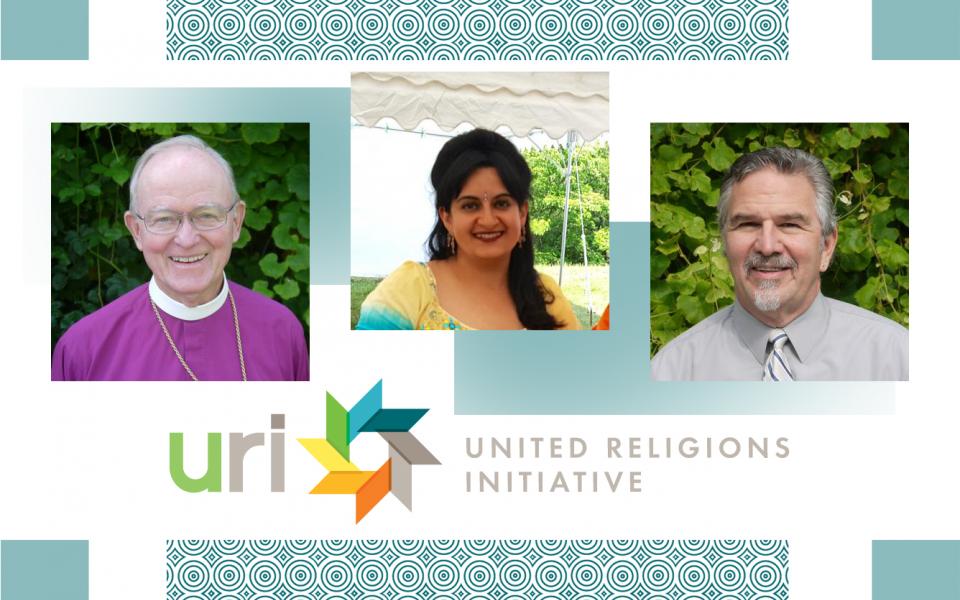 URI leadership will be sharing insights and inspirations at the 2018 Parliament of the World's Religions. See more opportunities to connect with URI at the Parliament this year!
---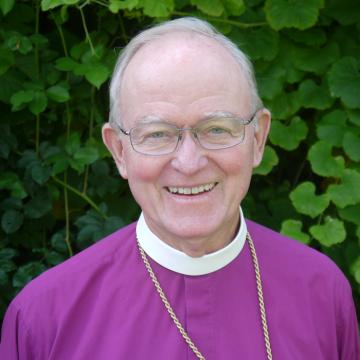 The Rt. Rev. William E. Swing is the founder and president of URI, the world's largest grassroots interfaith organization. Bishop Swing served as the Episcopal Bishop of California from 1980 until his retirement in 2006. In that capacity, he was a national and international leader in response to the AIDS crisis, co-founded Episcopal Community Services to address San Francisco's homeless problem, and co-founded Community Bank of the Bay to support local businesses and the economy. He is a proven pioneer in the creation of global networks and has been deeply involved in nuclear disarmament since 1983.
The Moral, Spiritual, Legal, Practical Response to Humanity's Greatest Threat: Nuclear Weapons
The major nations of the world pursue the security of people and nations by threatening to annihilate humanity. This is morally questionable and practically unstable. Participants will hear from General Roméo Dallaire, who has the practical and moral standing address this issue head-on, followed by responses from knowledgeable and inspiring speakers.
Speakers: The Rt. Rev. William E. Swing, Roméo Dallaire, Jonathan Granof, Audrey Kitagawa, Doug Roche, Kehkashan Basu
Mon, November, 5th
4:15 PM - 5:45 PM
Room 107
---
An Invitation to Create a Global Interfaith Network for the Abolition of Nuclear Weapons
Religions have nuclear abolition statements. Interfaith organizations and spiritual movements also have such statements! But does the proliferation of separate statements have maximum effect? What if these scattered anti-nuclear weapons sentiments could come together and form a network of moral of advocacy? Is it possible for believers of all stripes to cooperate around a threat to all life on this planet? This workshop intends to explore the hope that a network can be created that would be simple and direct in its nuclear abolition purpose, inclusive and respectful of all faith traditions, and active in raising its voice. The point will be to explore how all grassroots and hierarchical interfaith organizations might be willing to explore and invest in creating a network that would be answerable in the world.
Speakers: The Rt. Rev. William E. Swing
Tue, November, 6th
6:00 PM - 7:00 PM
Room 701A
---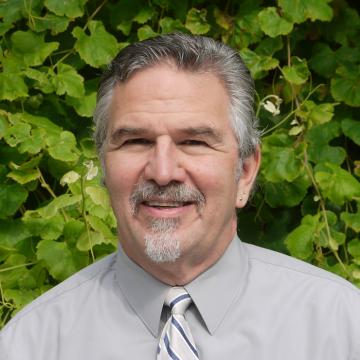 The Rev. Victor H. Kazanjian, Jr. is URI's Executive Director and an ordained priest in the Episcopal Church. He is a community organizer working to address the systemic causes of poverty and injustice through the support of religious and community-based groups. At Wellesley College, he served as Dean of Religious and Spiritual Life, Dean of Intercultural Education, co-director of the Peace and Justice Studies Program, and director of the India Program. He was a visiting faculty member and Fulbright Scholar at the Malaviya Center for Peace Research at Banaras Hindu University in Varanasi, India, and member of the Global Learning Leadership Council of the American Association of Colleges and Universities (AAC&U). He holds a Master of Divinity degree from the Episcopal Divinity School in Cambridge, Massachusetts and a B.A. from Harvard University.
Faith and Interfaith: From Grassroots to Global
The second plenary of the 2018 Parliament assumes that people of faith and conscience can be the most effective change agents in all parts of the world, not by embracing a single tradition or ideology, but by drawing on the glorious diversity present in our human family. Moreover, these diverse people of faith and conscience recognize that they cannot accomplish radical change in the world by themselves but must meet challenges together. Interfaith can no longer be a luxury or a novelty. It is a critical requirement of truly effective movements, of radical change, and of sustainable progress. This plenary supposes that the location for radical change must occur, simultaneously, in local communities and on the world stage, and the local and the global must inform and strengthen one another on a continuing basis. This plenary sets forth the challenges to be met by faith and interfaith players and outlines the ways in which these challenges can be not only met, but overcome.
Speakers: The Rev. Victor H. Kazanjian, Jr., Robert Seller, Ratna Omidvar, Cardinal Blase J. Cupich, Valarie Kaur, His Holiness Gyalwang Karmapa
Fri, November 2nd
8:30 PM - 10:00 PM
---
The United Nations: A Catalyst for Interfaith Action
People of faith and spirit provide prayers, programs, and funding to address United Nations issues. Peace, poverty elimination, environmental protection, empowerment of women and girls, and human rights are some of these shared issues. This program will offer success stories from around the world to highlight the UN Sustainable Development Goals and annual observances such as the International Day of Peace (September 21) and World Interfaith Harmony Week (first week in February). It will offer specific ways for you to bring global policies to your community and time for sharing projects and ideas to expand interfaith actions on global goals.
Sun, November 4th
2:15 PM - 3:45 PM
Room 718B
Speakers: The Rev. Victor H. Kazanjian, Jr., Monica Willard (URI), Despina Namwembe (URI), Denise Scotto, Azza Karam
---
Interfaith in Review: An Intergenerational Conversation Looking Back and Leaning Forward
Interfaith leadership develops within individuals that have a curiosity towards diverse worldviews and are willing to take action on issues that they care about. Age is not a prerequisite for interfaith leadership; nor is it a measure of experience and commitment within the global interfaith movement. In this session, we bring together both emerging voices and well-seasoned interfaith leaders for "Interfaith in Review: An Intergenerational Conversation Looking Back and Leaning Forward" to offer a unique intergenerational experience. Join Victor Kazanjian from URI, Eboo Patel from IFYC, and Sara Rahim from the Parliament of the World's Religions as they look back at the lessons learned and lean forward in exploration of the future of the interfaith movement.
Speakers: The Rev. Victor H. Kazanjian, Jr., Eboo Patel, Sara Rahim
Tue, November 6th
4:15 PM - 5:45 PM
Room 718B
---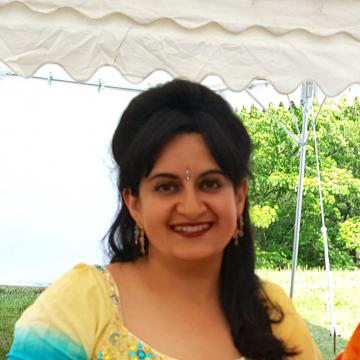 Kiran Bali, MBE, JP is the global chair of the United Religions Initiative. She is a practising Hindu and has been leading at the global interfaith level for many years. Kiran is involved with grassroots projects to help tackle climate change. She gave the Hindu opening words for the One Earth, One Family multi-faith climate march, calling for all religions to join hands to create a brighter and more sustainable future. For her endeavours, Kiran was honoured by Queen Elizabeth II and has received a number of international awards. She is a regular keynote speaker and has addressed the UN General Assembly.
The Future of Religion
Humanity is in a time of great transition, as we awaken collectively to our identity as one human family sharing one planetary home. This awakening is accompanied, or perhaps fueled, by a deep spiritual impulse to unity and compassionate action. How will the world's religions and spiritual traditions adapt to our shift in consciousness? Speakers from diverse perspectives on interfaith cooperation and the emerging movement termed "interspirituality" will discuss this important topic in a lively 90-minute roundtable with audience interaction.
Speakers: Kiran Bali, MBE, JP, Deborah Moldow (URI), Ben Bowler, Kurt Johnson, Audrey Kitagawa
Fri, November 2nd
12:15 PM - 1:45 PM
Room 104C
---
Women's Dignity Across the World's Wisdom Traditions & Society
The Women's Track: The Dignity of Women Across the World's Wisdom Traditions
Speakers: Kiran Bali, MBE, JP, Betty Lyons, Susan Collins, Elizabeth Ursic, Karma Lekshe Tsomo, Armene Modi, Bani Dugal, Azza Karam, Carol Christ, Sakena Yacoobi, Alisa Starkweather, Hugh Locke
Sat, November 3rd
9:00 AM - 12:00 PM
---
Women Ordained: The Life of Robed Female Religious Leaders in the Major Religious Traditions
The role of women leaders and feminine energy in religion has never been more important. As religion is being tragically co-opted for power, violence, and separation, the leadership of women — founded upon care, compassion, and connection — is crucial. What is it like in today's world to be an ordained "robed" female religious leader from one of the world's major religious traditions? What are the challenges? The triumphs? What leads women to take a path of monasticism and renunciation? Leaders of the Christian, Hindu, Muslim, and Buddhist faiths (monastics and householders) will delve deeply into the inner world of female leadership.
Speakers: Kiran Bali, MBE, JP, Sadhvi Bhagawati Saraswati, Joan Campbell, Marjorie Berman, Alissa Qotrunnada Munawaroh Wahid, Venerable Dr. Pannavati
Sun, November 4th
12:15 PM - 1:45 PM
Room 717B
---
The Here and Wow! Practice and Community in the Digital Age
An interspiritual revolution is occurring globally. Many young people are not joining organized religion but do consider themselves deeply spiritual. They're looking for something authentic, meaningful, and experiential. They're interested in practice and community. Movements like mindfulness and festivals are emerging in response to this growing need. Organizations like United Religions Initiative (URI), ContemplativeLife.org, Unify.org, and the Parliament serve as safe and diverse gathering places for all people interested in finding common ground. This session will explore some growing movements and discuss how technology is being used to enable large numbers of people to find practices of interest and build just and compassionate communities.
Speakers: Kiran Bali, MBE, JP, Patrick Kornfli, Valeria Vergani, Kate Sheehan Roach, Jeff Genung
Mon, November 5th
2:15 PM - 3:45 PM
Room 105