Find URI spaces that have been set up just for you at the 2018 Parliament of the World's Religions.
URI's Hospitality Space
We look forward to meeting you at the United Religions Initiative Hospitality Space. The space will be open from 12PM - 3PM on Thursday; 8AM - 7PM Friday through Tuesday; and Wednesday from 8AM - 9AM and 12PM - 2PM. You can find us at the South Building, Level 600 – Meet & Greet Area No. 4
The Parliament can be a hectic and busy place. In URI's Hospitality space, we invite you to relax and enjoy:
Opportunities to network and connect with interfaith peacebuilders from around the globe.
An electronics charging station.
Complimentary Reiki from URI Trustee Ardey Turner.
A Contemplative Space, which will be open at all times and have guided contemplative practices from 7:30AM - 8AM and 1PM - 1:30PM daily.
Daily "URI Morning Musings," a time of check-in, reflection and connection, from 8AM - 8:30AM
Talking Circles and discussions led by various leaders, including Indigenous elders (see the schedule posted in the space for exact details).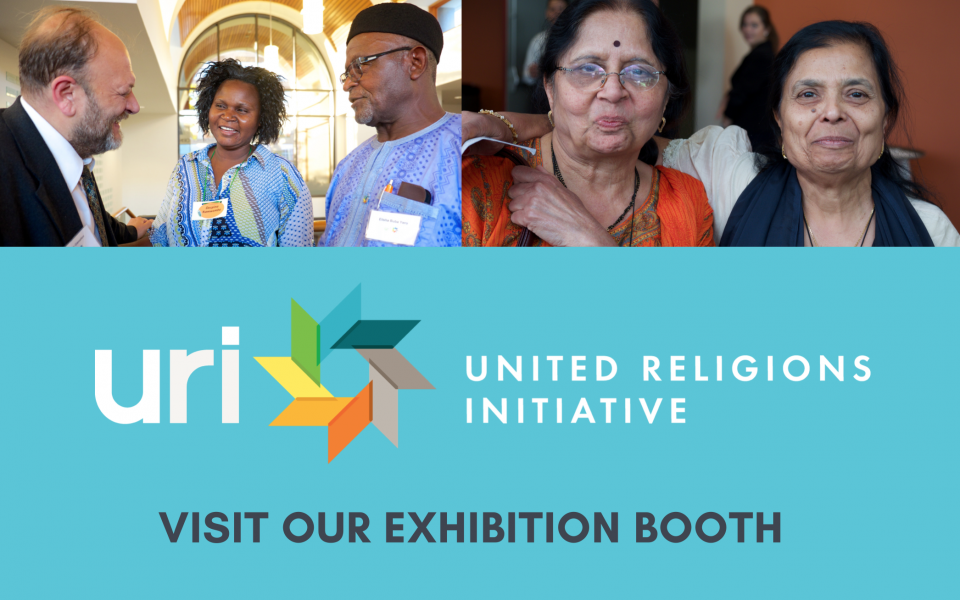 URI's Exhibition Booth
We invite you to drop by our Exhibition Booth, where you can find out more about the United Religions Initiative, chat with members, explore brochures and materials like our latest Annual Impact Report, and ask all of the questions you've been wanting to know about how URI works.
There will be a limited number of copies of The Sacred and the Silly and A Bishop's Quest. Don't forget to pick up one of our popular star pins!
URI Exhibition Booth

Booth #627

In Exhibit Halls D & E

South Building, Level 800
For more information, contact Stefan Howard ([email protected]).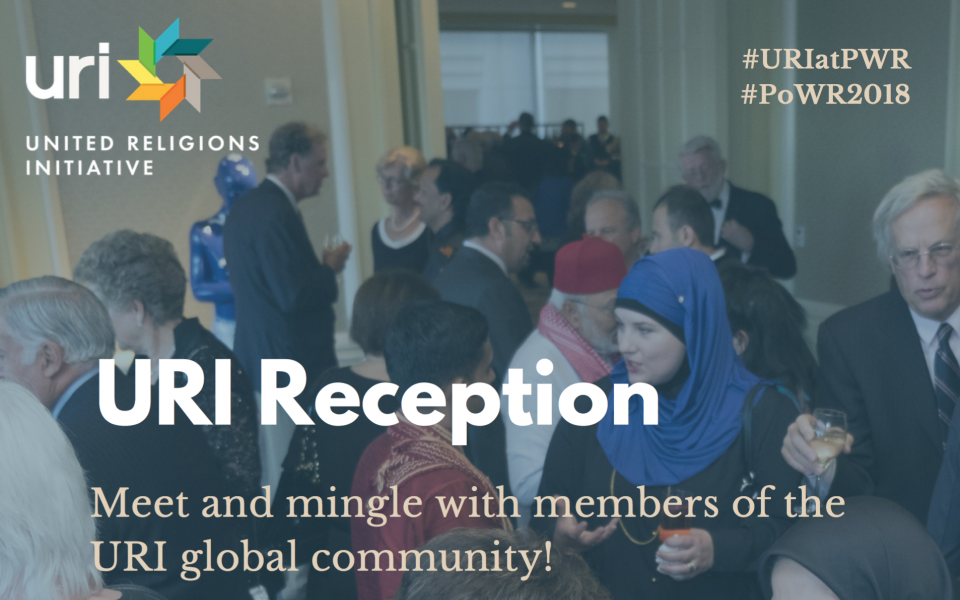 URI's Parliament Reception
Sunday, November 4, 6:00PM - 7:30PM
By invitation only, URI members will have the opportunity to meet and mingle with other members of the URI global community. Enjoy a great networking opportunity with fellow peacebuilders from around the world. Light refreshments will be served.