The international Accelerate Peace Conference will be held in conjunction with the 2019 Circles of Light Gala, a benefit to support URI also being held at Stanford University.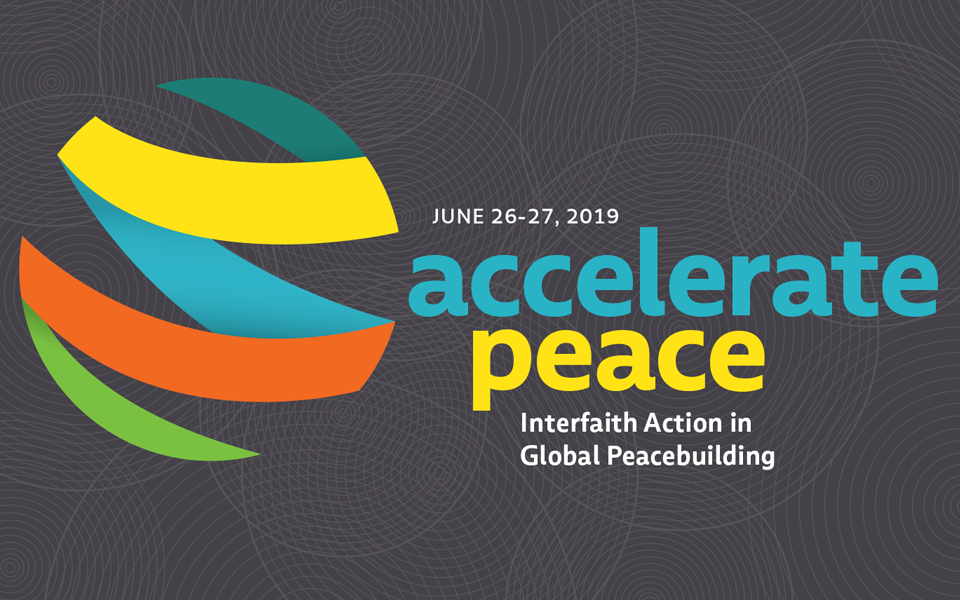 URI will be hosting the international conference titled Accelerate Peace: Interfaith Action in Global Peacebuilding, June 26-27, 2019 at the Hoover Institution on the Stanford University campus.
In a world of rising violence fueled by tensions between peoples of different beliefs, interfaith peacebuilders work together daily in countries around the world to resolve conflicts and create the conditions essential for sustainable peace by bridging religious, cultural and political differences for the good of their communities and the world.
Accelerating Peace: Interfaith Action and Global Peacebuilding will bring together grassroots interfaith peacebuilders, policy experts, and religious leaders, as well as representatives from the United Nations and international and interfaith organizations to explore issues of promoting interfaith cooperation to end religiously motivated violence and build cultures of peace, justice and healing in communities and countries around the world.
Participants will develop a deeper understanding of interfaith efforts towards global peacebuilding and consider targeted action steps to be undertaken locally and globally.
Ticket Information
Tickets to Accelerate Peace Conference are sold out. Please call 415-762-0188 for questions.
---
Livestreaming
Portions of the conference will be livestreamed from our Facebook page.  Get notified when the livestreaming begins! Sign up for an email alert and make sure you don't miss it.
Conference Schedule and Confirmed Speakers
The latest conference schedule is available for download below.
Read more about the key speakers here.
Travel Details
LODGING: Click here for a list of lodging options near Stanford University.
FLYING: Stanford is easily accessible from both the San Francisco (SFO) and San Jose (SJC) airports.
Registered participants will receive information related to free parking and public transportation.
See our Frequently Asked Questions about Registration, Lodging & Transportation.
See a list of suggested hotels by price range in the PDF below.
Sponsorship Information
URI is grateful for your consideration to sponsor the Accelerate Peace Conference and/or 2019 Circles Gala of Light Gala. Please click the links below for the sponsor information. Sponsorships received by April 15, 2019 will be included in pre-Conference/Gala materials.
More Information
For more information, please contact URI via email at peace@uri.org or by phone at 415-762-0188.
"Interfaith efforts like the United Religions Initiative are the kind of positive, non-military approach to dealing with the rising violence of religious extremism that we must support."
— The Hon. George Shultz testifying at a hearing of the US Senate Armed Services Committee on global threats and national security strategy