Volunteering for Peace CC in Palestine organized a study trip for Palestinian University students to the University of Amsterdam, The Netherlands as an intercultural exchange program in partnership with Amsterdam University students.
The study visit was an interfaith intercultural exchange program between the Palestinian and Dutch students. The program included a visit to a mosque, church and the Anna Frank Hausse Museum the famous holocaust museum in Amsterdam which reflect the story of Anne Frank Hausse who was living in Amsterdam during the holocaust and she wrote her diary about the suffering of her family. The Palestinian students as well organized a presentation about the NAKBA (the catastrophe) which was caused by the Israeli occupation to Palestine upon the establishment of Israel in 1948 and its influence in the Palestinian population.
The program was rich of discussions between Palestinian and Dutch students about Interfaith, religions, Islam, stereotypes, Christianity, Judaism and included visits to holy places which resulted in very interesting discussions afterwards.
We had the pleasure also to welcome Annie Imbens Fransen, from the URI council of women, and one of URI Europe activists living in Amsterdam. We benefited from her presence to know about her writings on the Interfaith subject and also her articles related to this subject. She had an opportunity as well to listen to Palestinian students who were a mixed group males and females students.
The group which consist of Palestinian and Dutch students visited the International Court of Justice in The Hague and had a chance to learn more about it and its foundation. The group also visited the Dutch parliament and other important monuments in the city.
The Volunteering for Peace CC coordinator Tareq Tamimi mentioned that this was the first time for Palestinian students to travel to Europe and meet with students from other cultures and other religions and to have an open opportunity to discuss together very important subjects. He mentioned that this is a beginning of a series of international exchanges program that Volunteering for Peace is interested to organize with other partners and CC of URI in other countries.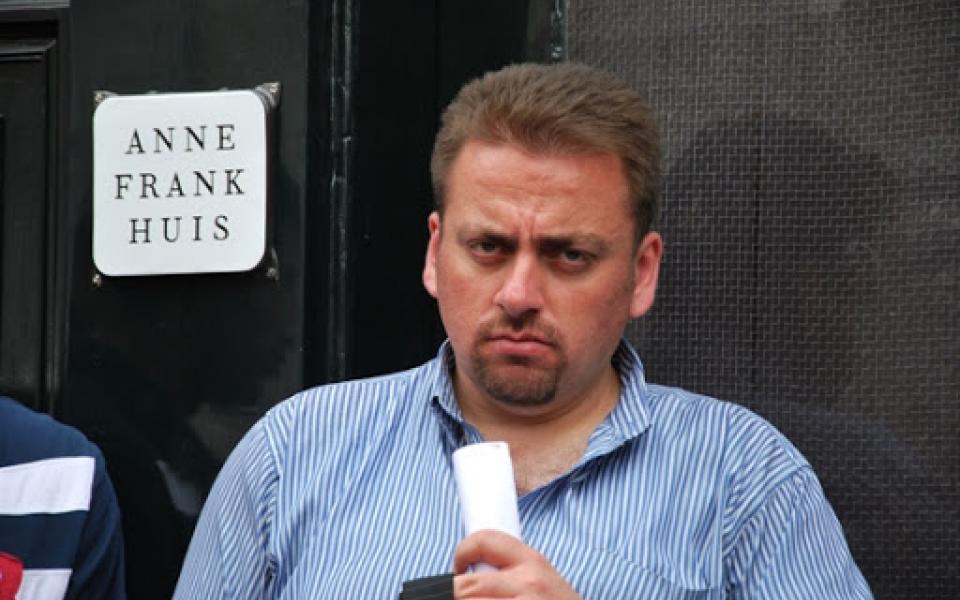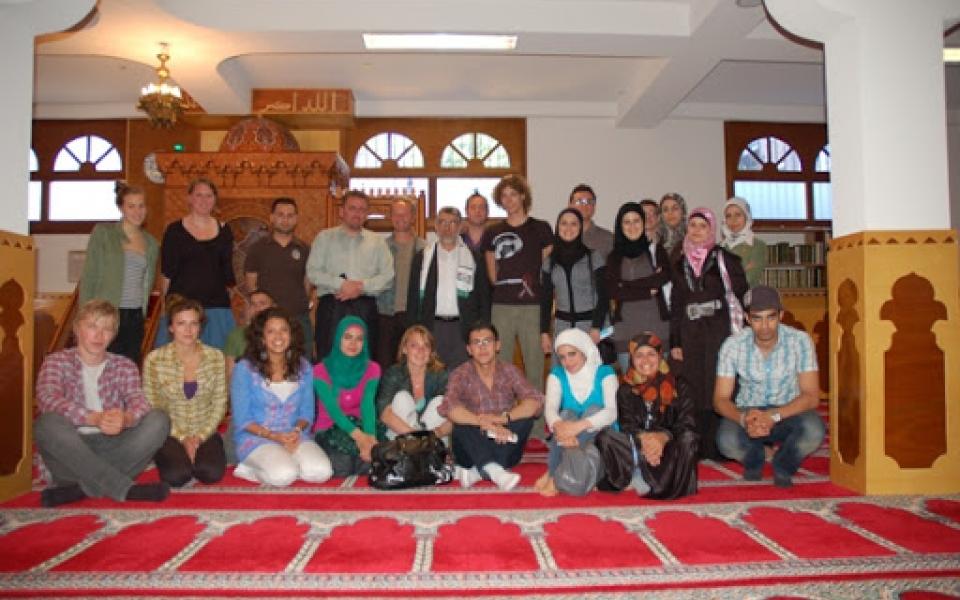 Cooperation Circles Involved