Volunteering for Peace CC Ramadan Relief Program
With great pleasure I would like to inform you that Volunteering for Peace (VFP) CC in Palestine conducted a relief program during Ramadan Month at Almasafera area south of Hebron on Sunday September 6th.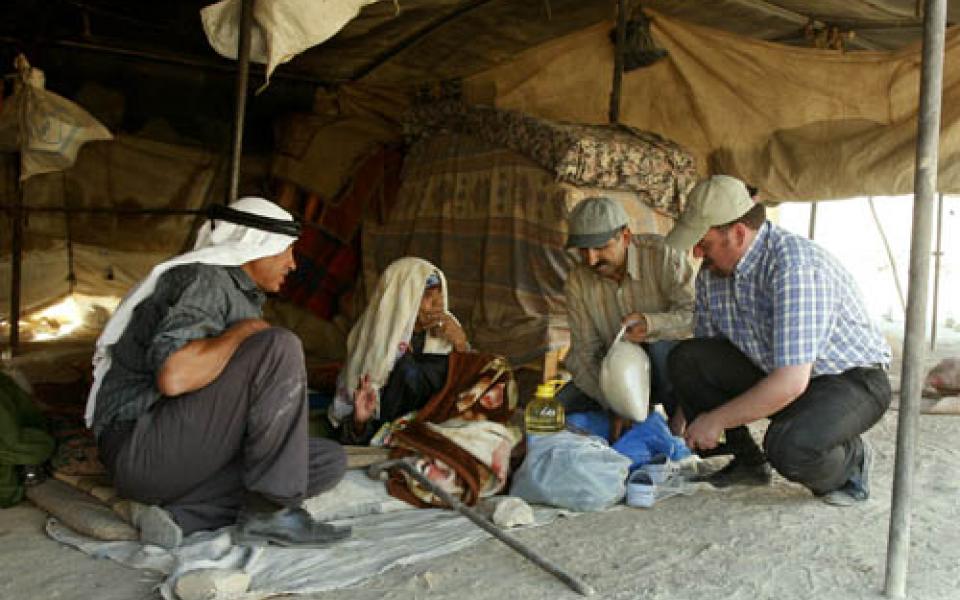 Before providing the food packages I went in a field visit to the area, I met with old women, children, and youth and some told me that they didn't have a meal for the last 2 days. Some said that the live only on bread which they make from flour that they receive as donations from some neighbors. I have visited different marginalized areas but this one was the most touchy and the most marginalized which I visited. There is still much needs there and there are people who don't have the basic needs as well who need our care.
The program was conducted during Ramadan Month in one of the most marginalized area in Palestine. Almasafer area which is inhabited with Bedouin families who live in tents and they don't have the basic needs of life. The program included distribution of food packages, vegetables, sweets for children and clothes for more than 30 families from the marginalized families who live in the area. These food packages created the smile in these families as can be seen in the attached photos. The families who live there are suffering from lack of water and shortage of food and basic needs of life. The program was implemented with a generous support from DMLBonn CC in Germany and a direct support from the members of Volunteering for Peace CC in Palestine and in cooperation with Watan Center in Palestine. This is a fruitful cooperation between two CCs Volunteering for Peace CC in Palestine and DMLBonn CC in Germany. We look for further cooperation together and with other CCs in the future.
I would like to thank DMLBonn for their support and all the Volunteering for Peace members and volunteers for their support and for their help is making the smile of faces of poor families.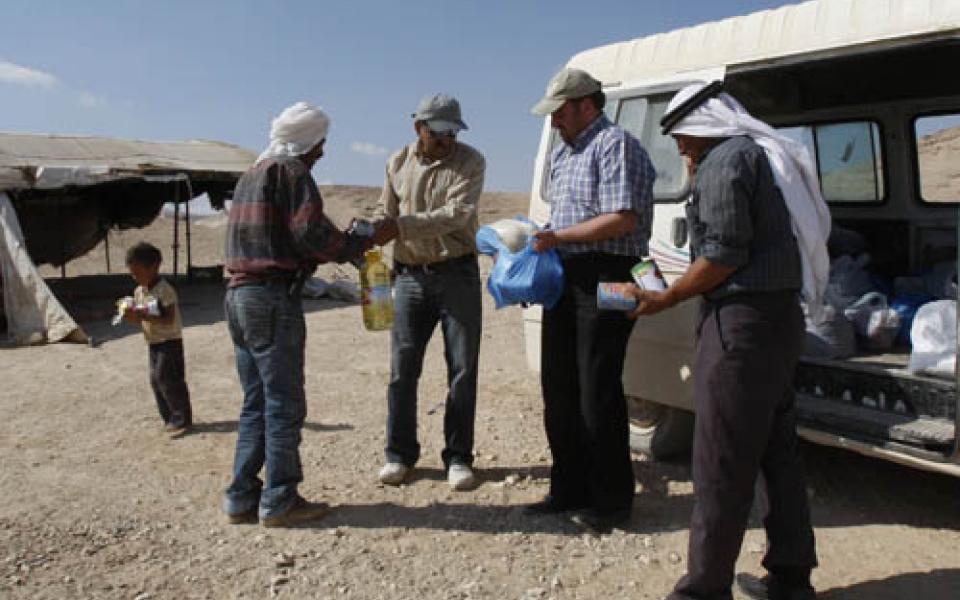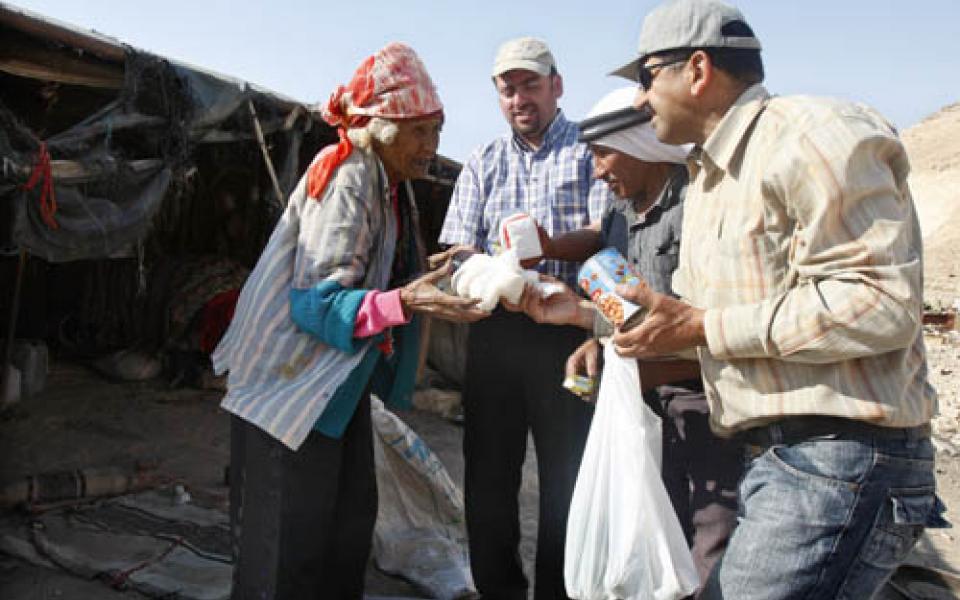 By Tareq Altamimi, Volunteering for Peace CC, Coordinator
Cooperation Circles Involved