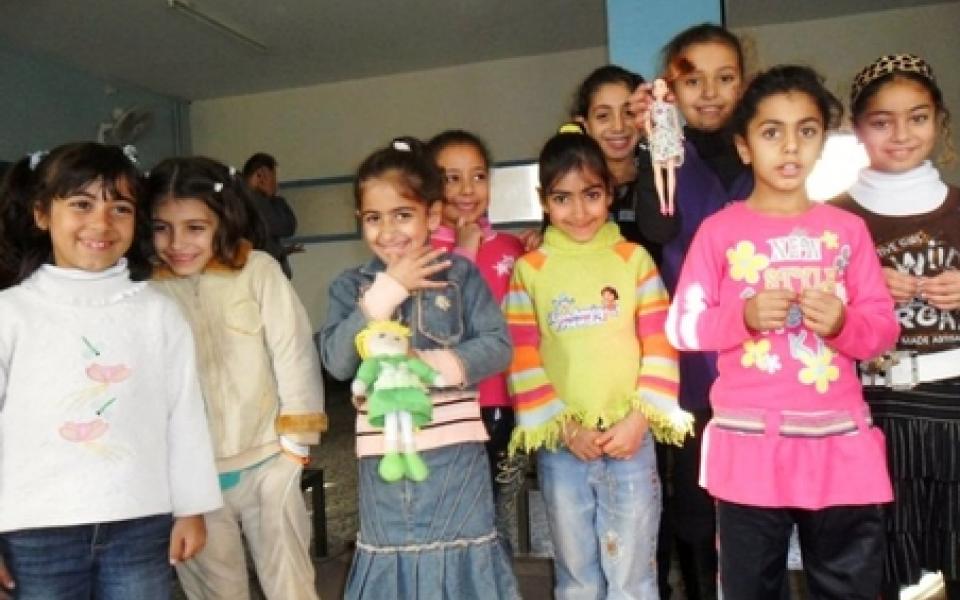 Thirty-two Palestinian families in the Jordanian refugee camp of Baqa'a are warmer this winter, thanks to the work of URI Cooperation Circles (CCs) in the region. In a joint effort with the British Embassy in Jordan, URI's Middle East and North Africa (URI-MENA)office organized a campaign to distribute blankets and winter clothing to refugee families, as well as Christmas gifts for orphaned children at one of the camp's schools. "It was really a spiritual unforgettable experience to draw a smile on a child's face during Christmas holiday," said Nancy Momany, the URI-MENA office manager.
Jordan has a refugee population of nearly 2 million. The Baqa'a camp, 20km north of Amman, is its largest. Set up by the United Nations Relief and Works Agency as an emergency camp after the 1967 Arab-Israeli war, it was made permanent in the early 1970s. Today it is home to 94,000 people. Although Palestinians in Jordan have full citizenship and access to public services, the camps are plagued by poverty, high unemployment, poor sanitation and aging shelters.
Cooperation Circles participating in URI's winter relief campaign included Iris Women, Quested Peace, Mercy, and Seeds of Peace, as well as a representative of the Algerian CC Afrikayyah Interfaith Action, who was on a visit to Jordan.