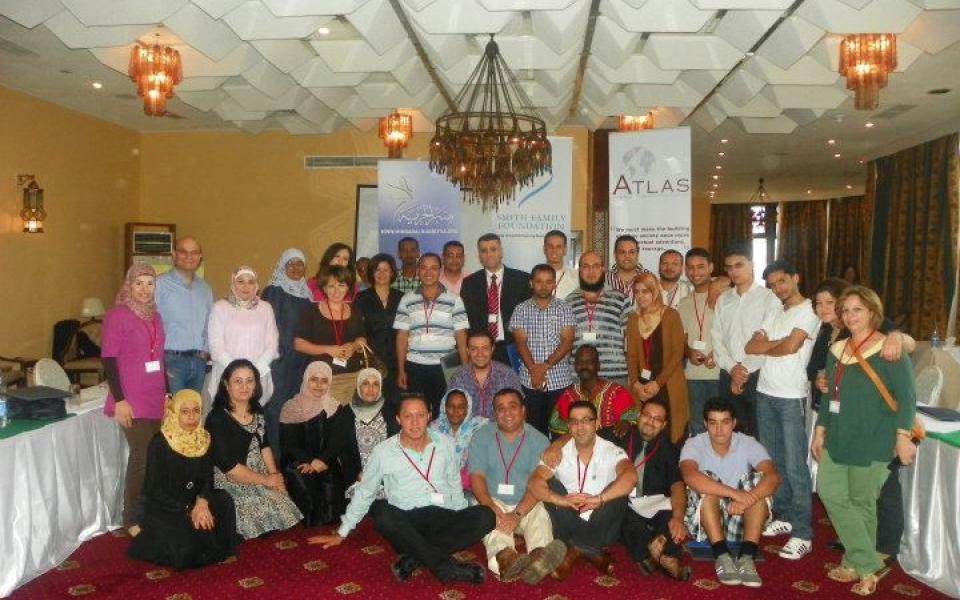 Many countries in the Arab world witnessed the movements and protests led to what did not occur in the mind; change over the power. These changes were in the hands of young people, who were attributed and credited for changing their reality and willingness to build a new future.
Under the title "Regional variables of the current and the future of the Arab world " a number of educators and professionals gathered in Egypt to discus, listen and learn about the Arab world today and a vision to the future. As well as members from URI MENA CCs took part of this conference , they were from S.A.W.A CC (Egypt), Slam Shabab CC (Algeria), Giving without borders CC (Egypt) and URI MENA Global trustee Suzan Dababneh (Jordan).
These people gathered from number of Arab countries to discuss the changes taking place in the Arab world today. In Cairo, professionals and educators met from countries witnessed revolutions, and other quieter countries.
The meeting was an opportunity to exchange views among people who lived and participated in the revolution of change in their countries and among other young people from other countries watched closely these revolutions, it was a good chance for all to listen and witness new kind of experiences throw new way of living (it's the revolutions age) hoping for a better future.
Please see the below link an interview with Ms. Suzan Dababneh speaking about the recent situation in Arab world.  
http://www.bbc.co.uk/arabic/tvandradio/2011/09/110930_xtraarabuprising.shtml
Cooperation Circles Involved