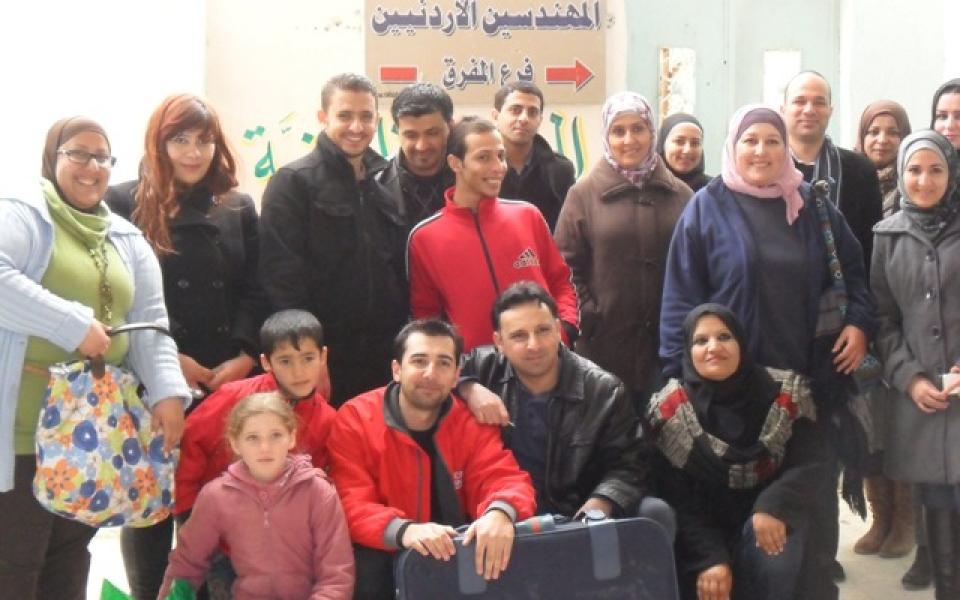 URI MENA members in Jordan decided to celebrate Christmas and the New Year in a different, special way. Fifteen members from seven CCs - Quested Peace, SAWA, Iris Women, Mercy, Jordan Interfaith Action and the Jordanian Association for Orphans and Widows Care (JAOWC) in Mafraq - organized a campaign to collect donations to help the Syrian refugees in Jordan's Mafraq City.
The Mafraq-based JAOWC had the job of contacting the refugee families, while they and the other CCs worked hard for three months to collect winter clothes, blankets and other basics to help refugees bear the cold weather in Jordan.
"It was really touching experience as we sat with the families in the JAOWC office and heard sad stories about the situation in Syria, especially in Homs City where most of the families were from," said URI MENA Office Manager Nancy Momany.
The 30 families are among 1500 registered and possibly thousands more unregistered refugees of the Syrian uprising that have fled to Jordan since April 2011, most of whom are staying in Mafraq and Ramtha Cities.
On their way back to Amman, the group decided to go and visit Rihab Church – believed to be the oldest church in world – to be inspired and pray for peace.
Cooperation Circles Involved