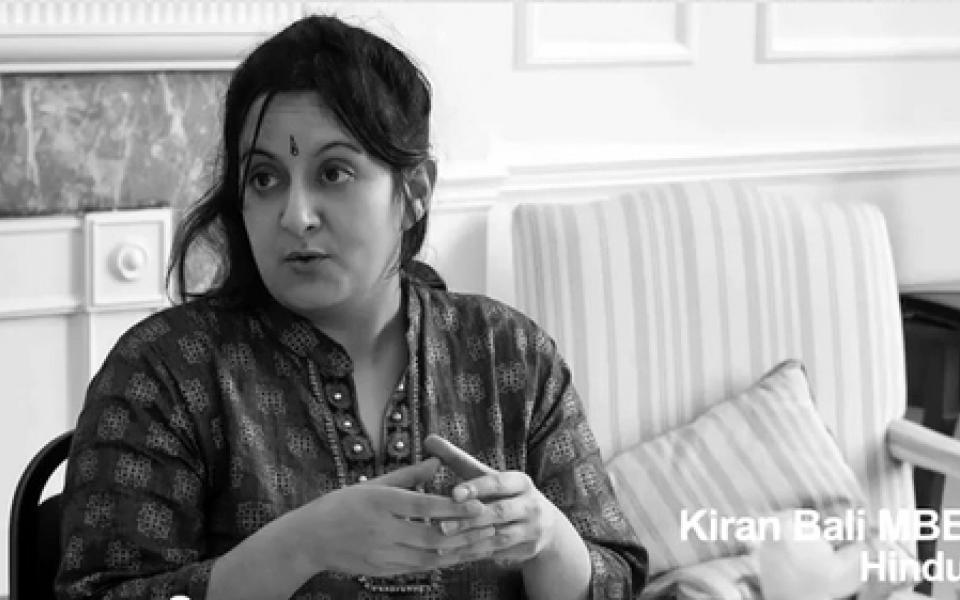 Kiran Bali, member of URI Europe Executive Committee, represented the Hindu perspective, along with Christian, Muslim, Jewish, Sikh, Buddhist and Baha'i representatives, in an interfaith promotion of  Live Below the Line, a UK charity challenge beginning this May to fight extreme poverty and raise funds and awareness for charities like Malaria No More UK. 
A clever and engaging video is now on YouTube showing the recent interfaith lunch and discussion that helps explain and launch the campaign: http://youtu.be/Kyp-PiMG1Ds, featuring the 7 interfaith leaders. "Can people from seven different faiths share lunch together?  Watch this great video highlighting their shared values of compassion. charity and a desire to work together for justice and peace."  The video was created by Tony Blair Faith Act Fellows Usman Nawaz, a 22 year old Muslim and Charlotte Dando, 27 year old Quaker from London.

Live Below the Line is a charity campaign that challenges the British public to get sponsored (like pledges for a charity "walk") to live on £1/day for all food and drink from 7-11th of May 2012.  The experience gives a glimpse into the lives of the world's poorest 1.4 billion people who live on this budget every day for all their needs.  For more information on the Live Below the Line campaign in the UK: www.livebelowtheline.org.uk .