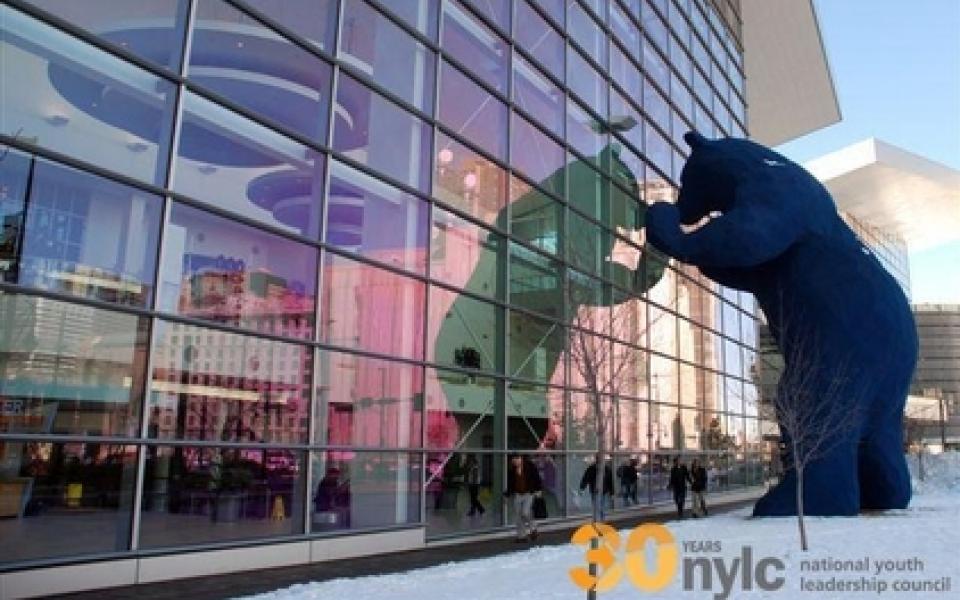 Dear Friends,
Krithika and I are now in Denver, Colorado, for the National Service Learning Conference, an initiative of the National Youth Leadership Council (US). We have just returned to our hotel from the opening of the conference and I thought I would share a little diary of our time here, just to let you all know how it is going. Our participation is being sponsored by the Shinnyo-En Foundation, which has also supported some other activities involving Krithika's Bay Area youth in the past.
We have brought a young leader from the San Francisco Bay Area. Her name is Fajr. She is 14, a Muslim, and was chosen out of a pool of candidates who submitted little essays on how they would use the experience. I am sure Krithika can share more about the process. Fajr is a wonderful young woman. Her parents were so happy and proud (and so was her school) to send her with us and her excitement has been infectious. It is a real blessing to travel with young people, in a group.
Already she has had the chance to serve as an Ambassador of URI. On the plane, she found herself introducing URI to a soldier who was on his way home to see family. He's stationed in Korea. It was not her brief explanation of URI (helped by whispers from Krithika!) but her palpable excitement about coming with us to this conference that delighted this man and some family members who were travelling with him. They shared candy with her and wished her a wonderful time. Can you imagine anything more affirming?
The conference is at a big centre in downtown Denver. There is a colossal statue of a big blue bear pressing against the glass at the front of the building, peering inside. And I don't blame him - there's lots to see. Today we arrived in time to catch the end of the opening plenary. We walked into the room which was packed with hundreds of people - mostly youth, and many of whom were sitting on the floor (I joke that you can't be a youth worker unless you spend a lot of time sitting on the floor). They were clapping and cheering as great people were presented awards for their service in various community projects around the US.
We then moved into a big hall where lots of organizations had stands presenting their work. We talked to lots of people with really interesting projects and we've gained such a great deal already! There was copious amounts of mac and cheese and other delicious foods that the hordes of youth readily demolished to the sound of Native American music and dance, rap and bands. We sat (on the floor) and tapped our feet (others danced) and cheered and enjoyed ourselves a lot.
It's not all fun and games of course, but the atmosphere here is one of immense joy - joy of being together, joy of being involved in such positive work and joy of celebrating all these diverse efforts to make the world a better place. But we also networked, gathered a great deal of ideas and resources, which will be useful as we develop a Young Leaders Curriculum for URI, with your help. And tomorrow we deliver a workshop on youth leadership. I look forward to sharing about that with you all. This was only the first night.
Warmest regards,
Matthew
Matthew Youde
Global Youth Leadership Program Coordinator, United Religions Initiative