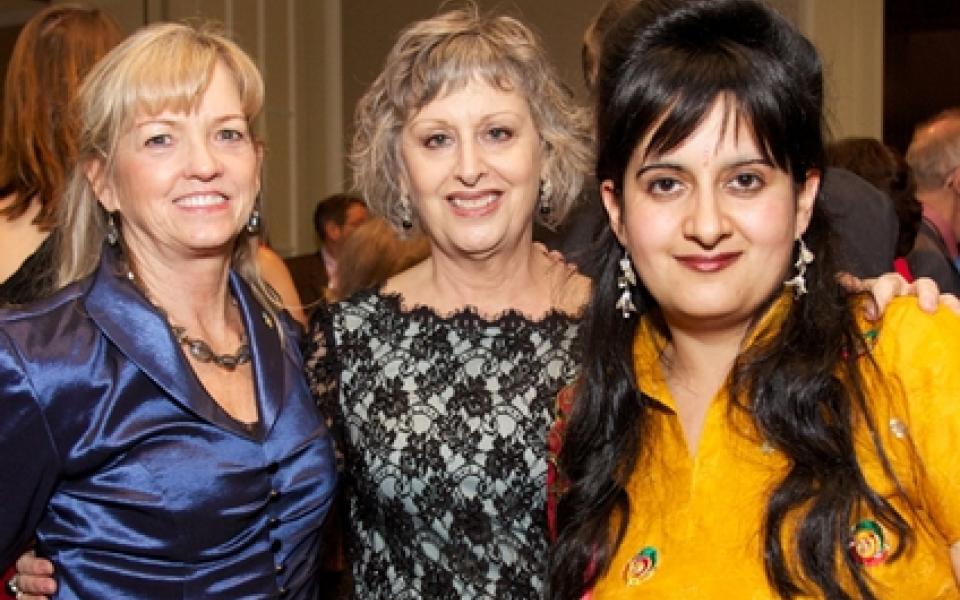 Dear Friends,
Debra Ballinger Bernstein is stepping down in September from her position as Associate Executive Director of the United Religions Initiative after four years. Debra was hired to help professionalize operational management of URI and her dedication and contributions are deeply appreciated.   
In November 2009, Charles Gibbs, then the Executive Director, hired Debra to relieve him of some of the burdens of heading up URI's rapidly expanding global organization. Charles and the Global Council had recognized the need for a second executive staff position to undertake increasing executive demands and provide Charles with the ability to delegate some of his responsibilities, as well as the opportunity for Charles to be more present around the world.  Charles chose Debra to work by his side and to bring her extensive knowledge of organizational management to raise the effectiveness of the Hub Office in San Francisco and global interactions.  
Under Debra's guidance, among other accomplishments, URI developed up-to-date administrative procedures, professionalized its staff positions, introduced a Theory of Change and launched a global outreach campaign called Talking Back to Hate.
With Charles' retirement and the arrival of new Executive Director Victor Kazanjian – and in keeping with our 19th Principle "[URI is] committed to organizational learning and adaptation" – URI is poised to build on these accomplishments and adjust to new executive leadership.   
Debra leaves a legacy of a stronger administrative structure and an expanded, experienced staff. The URI family thanks Debra for her deep caring and tireless energy, and wishes her well on her future endeavors and blessings in her life.
In peace,
Kiran Bali, MBE, JP
Chair of the Global Council
United Religions Initiative