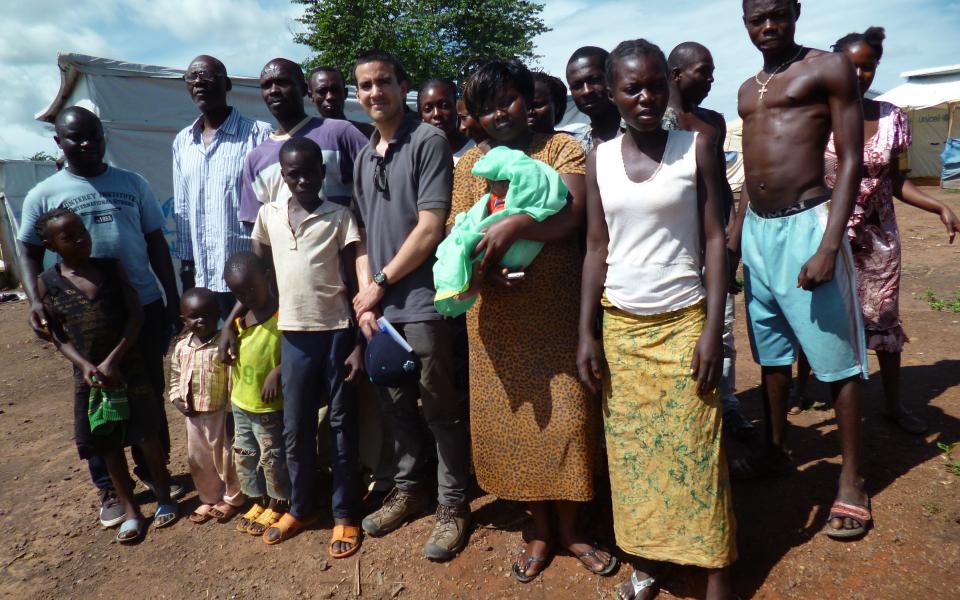 In late May, Global Compassion, a non-governmental organization working in humanitarian aid, development, and security based in Cameroon, visited two United Nations High Commissioner for Refugees (UNHCR) sites located in Guiwa, Bertoua, Cameroon (East Region) with the following objectives:
1). To speak with CAR refugees to hear and learn about their stories and living conditions
2). To better understand the root cause(s) of the conflict in the Central African Republic (CAR)
3). To observe first-hand how the UNHCR is assisting and working with CAR refugees
4). To share findings with the UNHCR Regional Office in Bertoua to assist Guiwa refugees
Global Compassion president Clement Awanfe Ngueto and intern Michael Lui, a graduate student from the Monterey Institute of International Studies in Monterey, California, visited Guiwa Site 1 and 2 to conduct the research plan. The collaboration between Global Compassion and the UNHCR was a valuable experience, dispelling media myths about the conflict situation in CAR and informing the living challenges faced by CAR refugees.
Research began in Guiwa Site 1, which is a Muslim community managed by President and Director Mamoudou Idrissa. Global Compassion initially interviewed President Idrissa to understand the overall situation of this site that has existed since 2006 and is home to more than 500 CAR refugees. Individual interviews with six women and their family members followed suit, highlighting needs for more housing, food, healthcare, schooling, and wheelchairs.
Muslim refugees said that religion is not the root cause of the CAR conflict, but is instrumental to further conflict groups' interests and overall instability in CAR.
Research in Guiwa Site 2, managed by President and Director Augustin Dolly-Debat, was conducted via a group interview. Site 2 consists of a Christian community of 400 refugees residing in iconic UNHCR white tents and is a much newer camp (only two months old). Christian refugees also confirmed that religion is instrumental in CAR's conflict and voiced their need for beds, improved housing, refugee status to leave and find jobs, and healthcare, specifically the need for wheelchairs and crutches.
Refugees from both sites adamantly claimed that religion is not the source of conflict in CAR, contradicting widespread claims in the media. Christian and Muslim communities existed in harmony prior to the conflict and continue to do so today, as observed in the Guiwa refugee sites.
Both Muslim and Christian CAR refugees are safe from the violence and are thankful to the UNHCR, ICRC, and other aid organizations. However, these refugees were clear that they must not to be forgotten as their present needs are still great. Christian refugees need refugee status to integrate into society and Muslim refugees need funding to send their children to school. Both Muslim and Christian refugees need improved shelter from the elements, wheelchairs and crutches for their disabled populations, and food.
Global Compassion recognizes the great accomplishment by the UNHCR and partnering organizations in providing the current aid and support to Guiwa refugees. Therefore, through this report, Global Compassion aspires to give a voice and a face to these Christian and Muslim victims of the CAR conflict so that quality and sustainable aid may continue.
May Peace and love prevail in CAR.
Report by Clement Awanfe Ngueto & Michael Charles Lui
Cooperation Circles Involved