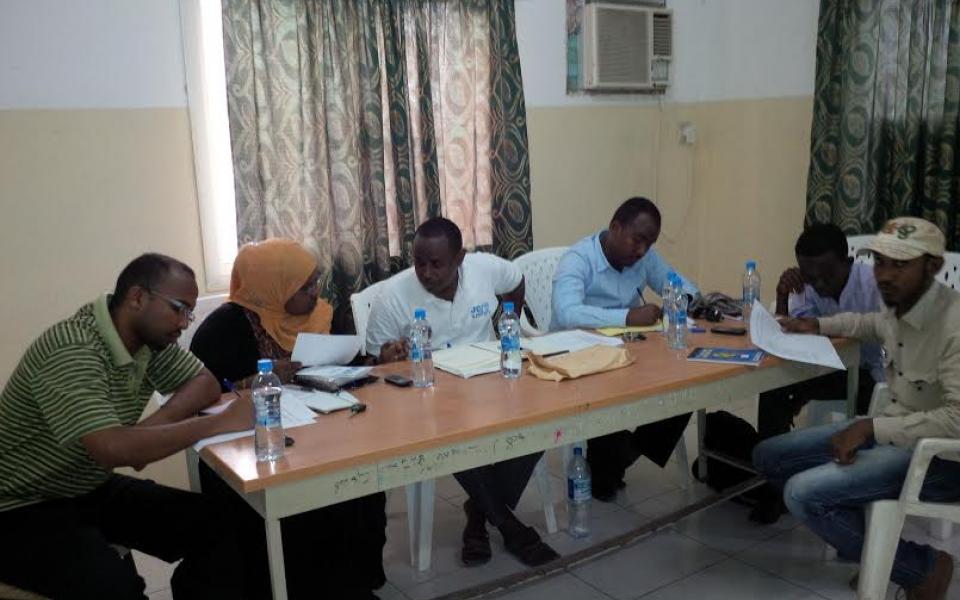 Dear Colleagues,
Greetings of peace from URI Africa. The URI Horn of Africa Sub-regional Coordinator Mr. Mohamoud Sougueh attended a round table meeting in Djibouti recently, which was organized by the Ministry of Youth on August 19, 2014.
All of our Cooperation Circles (CCs) in Djibouti are youth-led organizations active in many areas ranging from peacebuilding to environmental protection, empowerment of women to humanitarian and development activities. CCs in Djibouti include: SOS Jeunes, Association Voie du Développement, and Association Pour La Realisation Des Objectives Du Millenaire Developpement (AROMD).
During the meeting, the work of our Cooperation Circles in the empowerment of youth in Djibouti was highly noticed by the country's Ministry of Youth.
URI Horn of Africa has been recognized as a platform that brings different youth organizations to work together on the issue of socioeconomic development, promotion of cultures of peace and the protection of the environment.
This is a good example of URI's contribution to the world as a bridge-building network with the power to bring organizations together to work along with policymakers for the common good of communities, nations and the world at large in each part of the globe.
 
May Peace Prevail on Earth.
In peace and gratitude,
Mussie Hailu, URI Africa Regional Coordinator
Cooperation Circles Involved