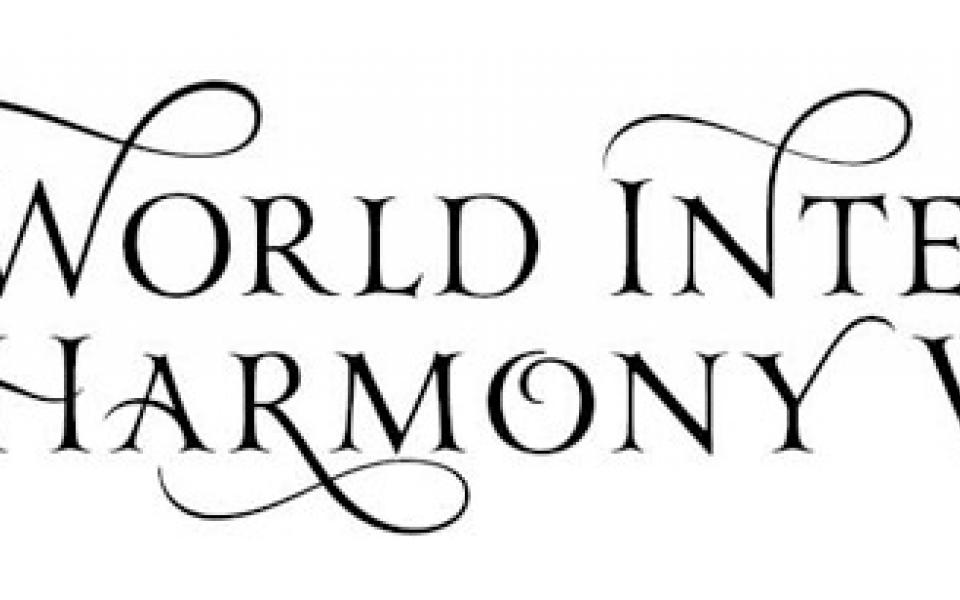 URI cooperation circles across North America -- and the world! -- will be celebrating UN World Interfaith Harmony Week (WIHW) from February 1-7. Below you will find a list of events happening in the United States and Canada. 
If your event is not yet listed here, please let us know by emailing Regional Coordinator Sari Heidenreich at [email protected]. You can also submit your event here for a chance to win a $25,000 prize sponsored WIWH and King Abdullah II of Jordan.
We will also be providing photos for the official United Nations WIHW celebration. Email Sari your photo by February 3 to have them included!
Around the World:
In North America:
British Columbia:
The Global Clergy Association of Canada, a cooperation circle in Surrey, British Columbia, will celebrate WIHW with the "Interfaith Prayer, Dinner & Discussion" on February 3. Dinner will be served and the program will include prayers and talks from interfaith leaders representing Baha'i, Buddhism, Christianity, Hinduism, Islam, Jainism, Judaism, Sikhism, Unitarianism and Zoroastrianism, as well as musical items and panel discussion. The program will be held at 7 p.m. at Laxmi Narayan Mandir at 8321-140 Street, Surrey in collaboration with Vedic Hindu Cultural Society and Multifaith Action Society. For more information, please call Satish Kumar, President of VHCS (604 596 4777), Dr. J.Das (604 599 6876) or coordinator Acharya Dwivedi (604 507 3099).
California:
The cooperation circle Hope In Life Foundation, based in Irvine, California will be celebrating World Interfaith Harmony Week with Project Harmony on February 1 from 10 - 11 a.m. Follow the link to RSVP and receive more details.
Silicon Valley Interreligious Council has announced a   list of eight activities it invites community members to participate in during WIWH, including planting a creek, feeding the homeless, and collecting materials for the disabled. Follow the link to read the rest of the list!

The Interfaith Council of Contra Costa County (ICCC) has encouraged its member congregations to host events during WIHW and will hold a "World Interfaith Harmony Week Wrap up Prayer Service." The event will include prayers for peace, harmony, compassion and loving kindness as well as a time to individuals and congregations did to celebrate WIHW. The event will take place on Sunday, February 8 at 7:00 pm at Walnut Creek United Methodist Church Sanctuary at 1543 Sunnyvale Ave., Walnut Creek. During the week, ICCC will also participate in an event, entitled "Understanding AB 109 and the No Wrong Door program for returning citizens," designed for faith communities to learn how they can participate in decreasing recidivism and serving those returning from state or county prisons. More information can be found here. For more information, contact Rev. Will McGarvey at [email protected].
New  York:
Two cooperation circles, InterFaith Works and Women Transcending Boundaries, are co-presenting the 5th World Interfaith Harmony Assembly with the theme "Commonalities Within our Diversity." Join them February 8th to spread the message of harmony and tolerance, by showcasing and celebrating the many faith traditions in Central New York. No tickets are necessary for the two-hour event held at St. Paul's Episcopal Cathedral, 310 Montgomery St., Syracuse, N.Y. For more information contact Daryl Files at 315-449-3552, ext. 208, or email her [email protected]thworkscny.org.
On November 6, the URI at the UN Cooperation Circle will participate in a WIHW celebration focused on promoting religious and inter-religious actions for sustainable development. According to the event's website, "The event will provide an opportunity for religious communities to demonstrate their commitment to sustainable development. It will also highlight the role of multi-religious and multi-sectoral partnership in achieving sustainable development goals."
Washington, D.C.
To celebrate WIHW, 9/11 Unity Walk, a Washington, D.C.-based cooperation circle, will join the Interfaith Conference of Metropolitan Washington for the Interfaith Leaders Summit. The conference will provide a day of focused dialogue among young D.C.-area leaders who are dedicated to building interfaith relationships with peers and allies.
Do you need help or inspiration for celebrating World Interfaith Harmony Week? Check out the URI World Interfaith Harmony Week Reference Card and the Compassion Games' Interfaith League Quick Guide for ideas!
Cooperation Circles Involved