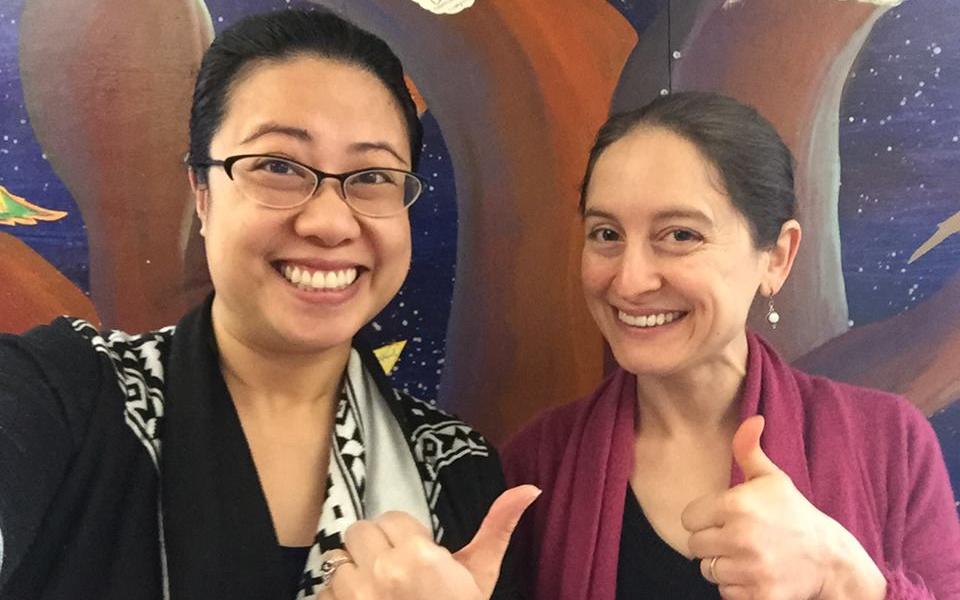 Greetings of peace, everyone!
We are thrilled to introduce you all to Gaea Denker, our new Communications Manager here at the Global Support Office in San Francisco. (Gaea is pronounced jee-yah.)
Previously a freelance writer, editor-in-chief, and social media manager, Gaea brings a decade of professional experience and enthusiasm to her role.  She transferred from the corporate sector in order to pursue a daily focus on actively creating a better world. Her ongoing passion for nonprofit work includes regularly volunteer work as a writer, videographer, and setup team coordinator. In her free time, Gaea enjoys writing plays and painting murals.
In addition to her work in supporting internal and external communications activities, Gaea will serve as the social media manager for our network, maintain THE LATEST blog on URI.org, and produce publications like the YOU.ARE. I. enewsletter and the InterAction print newsletter. Please send any story ideas, reports and items you would like to see shared to our global community to her directly at gdenker@uri.org.
Please join me in welcoming Gaea to our family!