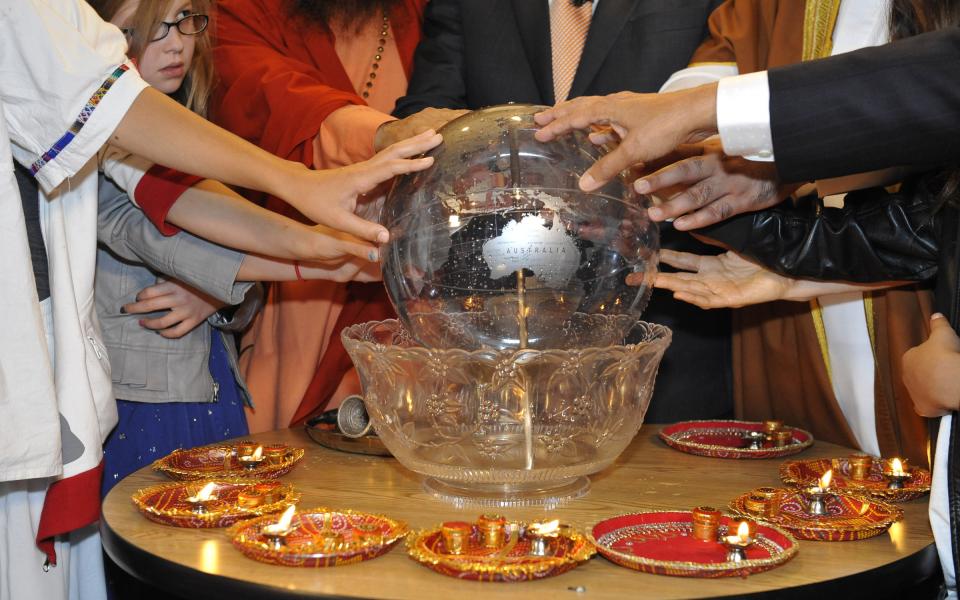 In honor of Earth Day, this week's shot celebrates a blessing over the earth and its water performed by representatives from many traditions including a Rabbi, a Swami, an Imam, and a Sister of Mercy on September 25, 2013 at UNICEF House in New York, USA.
The symbolic water ceremony marked the culmination of a landmark event that brought together religious leaders and youth activists from around the world for the launch of the Global Interfaith WASH Alliance. The water blessing symbolized the importance of all people on the planet having access to clean water.
Global Interfaith WASH Alliance unites leaders and congregations of all faiths, along with policy makers from India and around the world, in order to ensure that everyone, everywhere has access to safe and healthy Water, Sanitation and Hygiene (WASH). Kiran Bali, MBE JP, URI Global Council Trustee Chair, also serves as executive member of the Global Interfaith WASH Alliance.
Learn more about the Global Interfaith WASH Alliance Cooperation Circle and watch the full video.
Cooperation Circles Involved