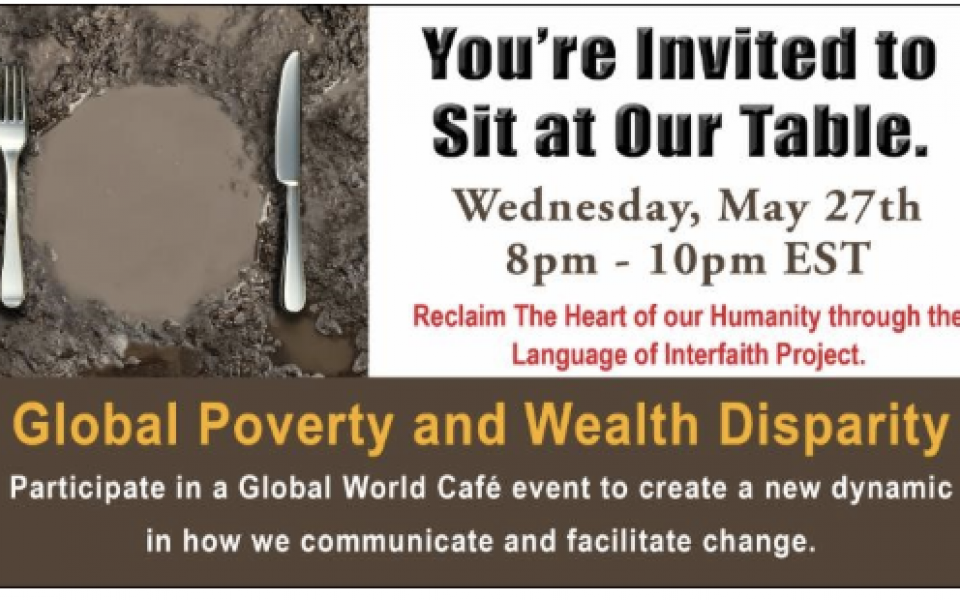 Greetings to All, 
After recently reading Bishop Swing's new book, A Bishop's Quest, I am reinvigorated by the call and the design of the URI. It's power to make change is within the voice of every participant anywhere in the world. I am proud to be part of this, and invite each any everyone of you to participate in the Language of Interfaith project produced by Wisdom Circle Ministry CC. Each month between now and September we are opening a World Cafe event summon the voices of our collective family and make a difference to the subjects that affect us all.  
The purpose is to create a voice for all people that takes us from dialogue to action. Your participation will be shared with our fellow CC's, our partner organizations, and at the Parliament of World's Religions this coming October. Every voice is important, please join us. 
We offer three ways to participate:  
1. You can participate at our online event on May 28th by registering on the link below.  
2. If you cannot attend, join in by clicking on the link that reads "virtual participant" and send us your reply. 
3. We also invite you to use our format for your own Cooperation Circle or local group to participate in this effort.  
 http://events.r20.constantcontact.com/register/event?oeidk=a07eb0atzwo35b8c6e6&llr=ardrm5cab 
Please contact me with any thoughts, questions, or just to say hello.  
Many blessings and looking forward, 
Rev. Robert Hrasna 
01-732-604-1856 
Cooperation Circles Involved