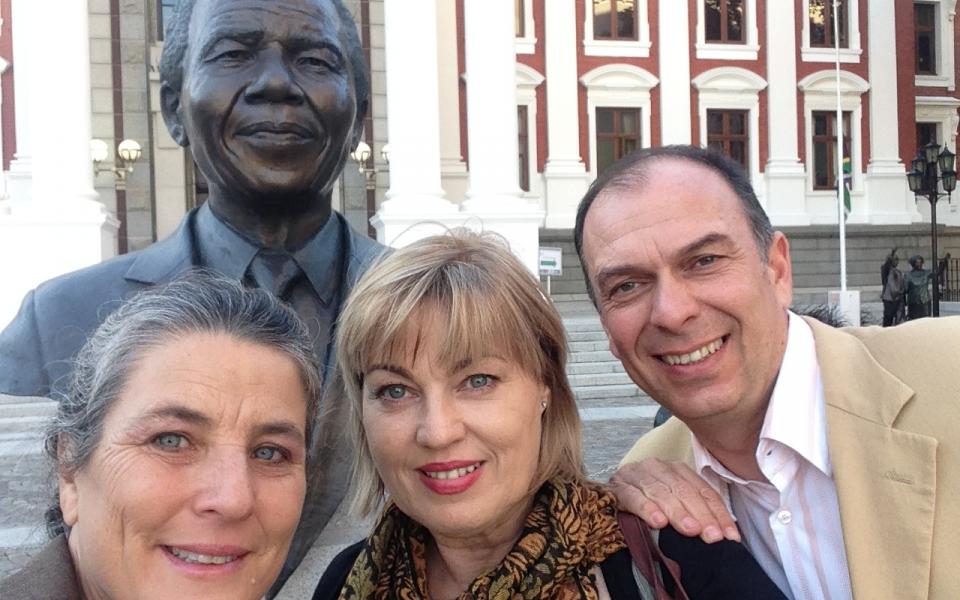 URI Southern Africa has tripled their CC numbers since January 2015!
When our Southern Africa support team of Karen Barensche (RC) and Berry Gargan (CC Liaison) started working together in January this year, we had 4 existing, active CCs.
Karen had been working on a number of applications towards the end of 2014, and as a result in February we submitted three applications. The Gauteng Khoi and San Council, Face To Face/Faith to Faith and Ennerdale Mini Parliament were all approved at the meeting of the Global Approval Committee that month. And then there were seven.
Elated and encouraged, we continued to work with the applications coming in from such different sectors.
Lilongwe Central CC was one of the three we submitted to the Global Committee for approval in March. The Global Approval Committee was pleased, and Lilongwe CC was welcomed to URI along with The Quiet Voice (a peace-centred internet radio station based in Cape Town) and Umbiyozo, a collaboration of township dance troupes focused on helping young people to find an audience. This brought us up to 10 active CCs in our young region.
April found us welcoming Paz Mozambique, a CC that was initiated during a visit to Maputo by Karen and Berry late in January. We had met and shared the URI vision with Marianne Perez de Fransius and Stanley Nyoni, both of whom are connected to the Diplomatic corps in Maputo. Diligently and with great care, they had gathered a group of people who could help them to create a sustainable and deeply meaningful CC in Mozambique. They nominated Gildo Cuamba, a local minister, to be their primary contact and to represent their fledgling group at our Regional Assembly in Cape Town.
In March, we were also delighted to welcome Toni Itov to our Southern Africa team. Toni's history of years living and working in Africa as well as his sharp business sense and warm heart make him a valuable and respected member of our team. Here we are all together at a Parliamentary event last month - it was a talk on international relations which we felt was important to our team for our continuing work in URI.  
Meanwhile, we have been working steadily with a number of groups in Malawi who have been striving to achieve the status of CCs. Our May success story is that of Mangochi Central West CC. Despite Mangochi's geographical and economic challenges, this group has found creative ways to communicate their story and to build sustainability and a deep community consciousness into their lives.
So now we are 12, and still busy with a number of pending applications making sure the spirit and vision of URI remains strong in our region. 
Although we are a very new Regional Support team, we are proud of the work our CCs have done so far this year and we are enjoying the sense of growth within our URI family. We are fully committed to the process of growing and energising the network in Southern Africa, and we are deeply grateful to the Global Support teams for their constant support and encouragement.
Berry Gargan – CC Liaison, Southern Africa
Cooperation Circles Involved