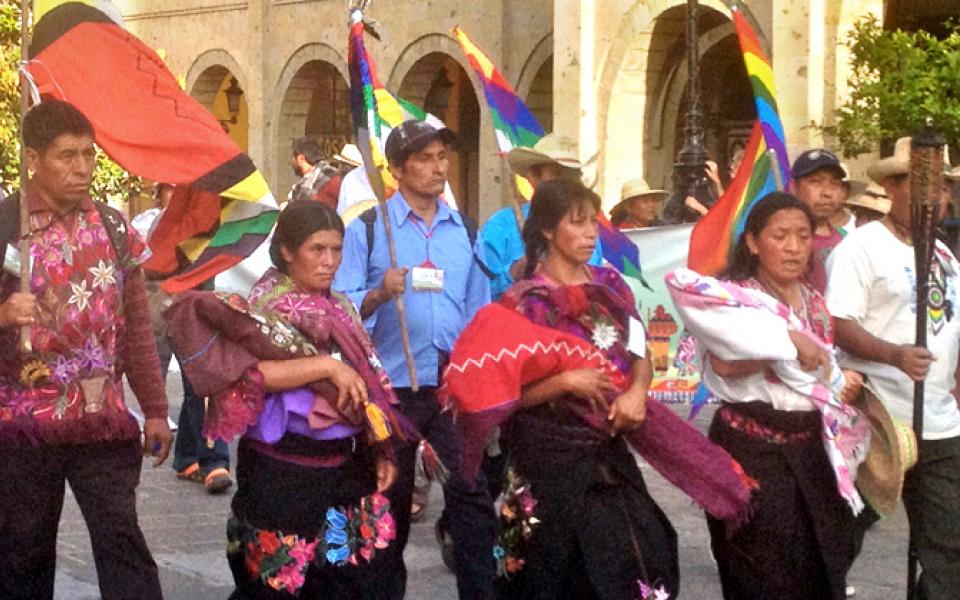 Over five thousand people gathered in Guadalajara, Mexico for the "Dialogo Multi-cultural Universal II, Meet and Dialogue about Beliefs, Spiritualties, Religions and Cultures" conference last month. The conference was hosted by the Carpe Diem Foundation, a non-profit organization based in Guadalajara. 
Just as the event opened, about 80 indigenous people marched into the city square (next to a Catholic cathedral that had been originally built during the first European wave). It had taken two entire months for the procession, on foot, to march from Argentina to Guadalajara. They carried banners and shouted, "Be quiet, be quiet! Be quiet so that you hear me!"
They carried poles decorated with indigenous banners of the South American original people, which they pounded every few steps to awaken and alert the ancestors of the land that they were coming - and that the moment had come for them to speak.
Learn more about the conference and procession from the personal account of Rachael Watcher, Regional Coordinator for the URI Multiregion.