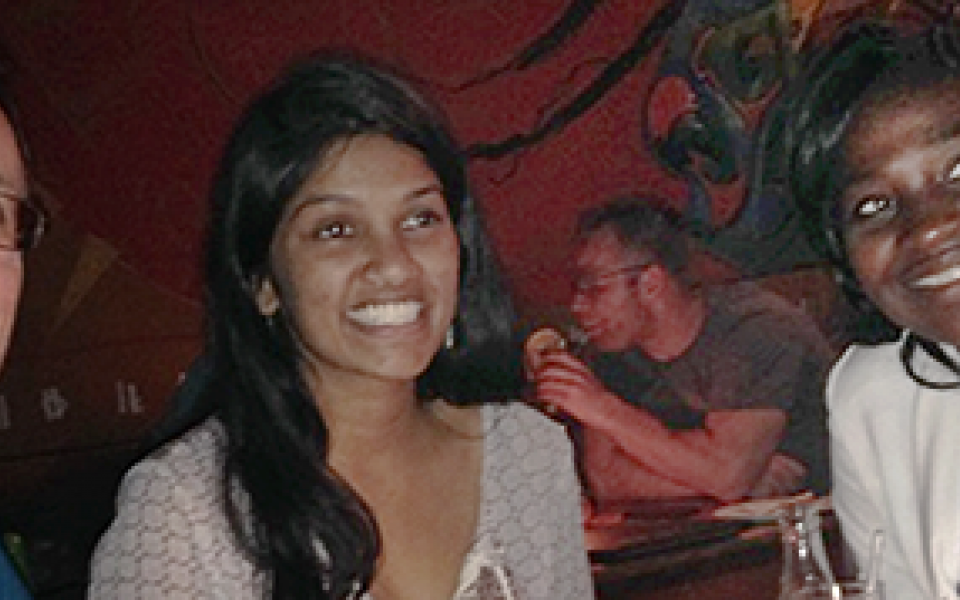 Please join the United Religions Initiative in welcoming five new Cooperation Circles to the United Religions Initiative. This June brings good news of expanded programs and work in Africa, Asia, and North America. Welcome to the global URI family!
KENYA
Soweto East Initiative was formed by passionate youth who sought to engage other young people in the community towards development and alternative means to create income and promote cohesion among the many ethnic groups living in the community. They aim to promote the wellbeing of the members of people in Kibera through equipping and encouraging the youths to be independent and responsible members of society. They enthusiastically work to create equal opportunities of exposure and employment for youth.
The group's memorable activities currently revolve around five programs: 1. Economic Empowerment; 2. Talent Nurturing; 3. Health; 4. Education; 5. Environment. The most outstanding is Talent Nurturing, where they organize for a monthly event called "Talanta Mauzo," which loosely translates to Talent Exhibition. They host youth, especially ones from different slums, who showcase their talent within a selected theme such as peacebuilding. They have also joined partner organizations in environmental clean-ups. Their future plan is to have a stable platform for youth to serve their communities according to their gifts and respective interests. 
SOUTH AFRICA
University of Johannesburg Humanitarian Movement (UJHM)
The University of Johannesburg Humanitarian Movement believes they can make a difference, one life at a time. They have taken the Preamble, Purpose and Principles of URI and absorbed them into the ethos of promoting and protecting human rights that is already in the DNA of their UNASA parent body. The CC is made up of Muslim, Atheist and Christian members. The Christian members are Catholic, Anglican and Protestant. They believe that through interfaith work at the University Campus, they get to know each other and are exposed to each other's different beliefs, which helps to build mutual respect. They care about humanity and they are happy that through URI they can work together to make a difference.   
They have major projects which they are looking forward to tackling within the next six months. These are as follows: A Winter Soup Kitchen program for the abandoned, homeless and needy, located in the Berea/Hillbrow area of Johannesburg. Old Age Home Day, which is a service to be rendered for an old age home in Soweto/Alexander. "The Talk: URI" is a project that is more of a get together where participants discuss and share views, thoughts and ideas around a topic. A get together is planned around the topic of Religion in Africa, Youth Empowerment Program and a Massive Women Empowerment Program. 
UGANDA
Golden Women Vision in Uganda is a community-based organization, registered in January 2011. It was formed by the community members and social workers of Muslims, Protestants, Catholics and Seventh Day Adventist communities. They work in a vulnerable area, which is a result of the insurgency in Northern Uganda. The majority of the people have been disturbed and traumatized by violence, and some cannot, up to the present day, forgive each other for the crimes committed during the war. Some people still hold enmity against fellow village mates. Golden Women Vision in Uganda works with women to forget these challenges and to forge a positive and peaceful future for them.
CC members' aim is to improve the social-economic status of the people who were affected by the Northern Uganda war insurgency. They train the women and girls in income-generating activities such as baking, liquid soap making, pancakes, and paper beads for self-sustenance. They also organize cultural dances for the youth, to help them forget the bad memories of the past and reconstruct for a better future. The dances are also part of their leisure and help them to socialize and appreciate each other. For healing and reconstruction purposes they also undertake visits to hospitals, prisons, homes and schools.
They wish to transform the lives of the Ugandans and other people around the world through physical, practical, spiritual and emotional life skills. They provide counseling to bring back the eroded family relationships and to promote character development in the lives of the people. During the war, some people were ordered by the rebels to direct them to the hideouts of relatives and friends and they were forced to kill their own relatives. CC members facilitate the process of bringing such families together, since they are finding it difficult to forgive and reconcile with each other for the "crimes" they were forced to do against their will. 
INDIA
Confederation Of Voluntary Organisations – CVO
Andra Pradesh is one of the biggest and prominent states of India. Recently the state was divided into two sections: Seemandhra and Telengna. They have occasional clashes in the state among different religious communities and people are generally deceived because of religious manipulation. So interfaith bridge building is very much needed in this area. URI South India becomes stronger by one more state with the incorporation of the Cooperation Circle Confederation Of Voluntary Organisations (CVO). CVO is a confederation of nongovernmental organizations. All groups work for different goals, such as uplifting the poor, eradication of poverty, empowerment of women, water literacy and so on. Cooperation Circle leaders are seasoned interfaith practitioners and committed social workers. 
UNITED STATES
Lalitamba Cooperation Circle members have come together to foster inter-religious harmony and global peace, and alleviate poverty. They achieve this goal through a soup kitchen and shelter in NYC, global poverty relief efforts, global interfaith prayers via local events and an online message board. They have also contacted URI friends in Africa with the hope to work with street children there. In expanding outside the U.S., Cooperation Circle members plan to build something on their shelter model, work with schools and/or children to distribute educational materials, etc.
Cooperation Circles Involved