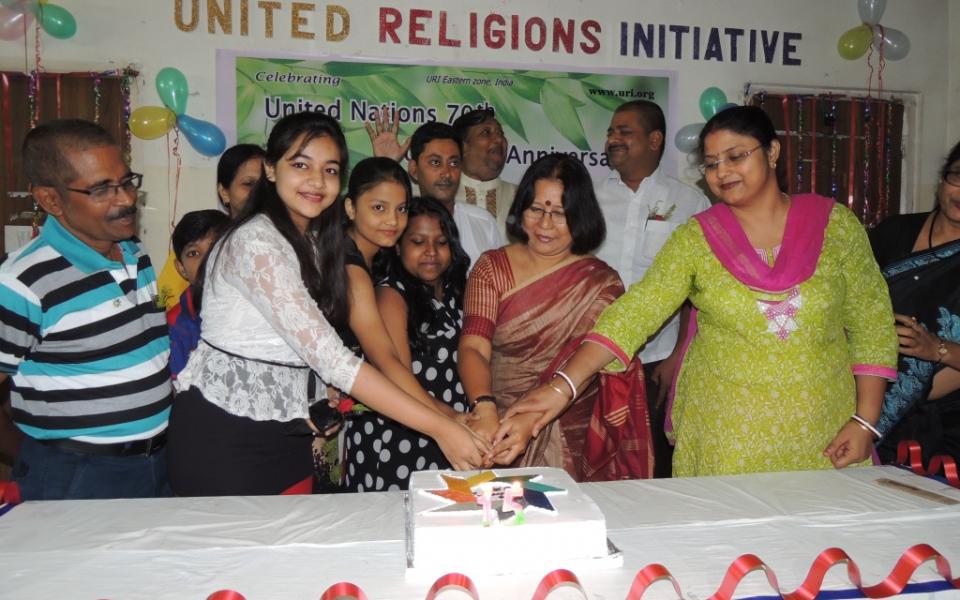 Dear Friends, 
Namaste and greetings of peace from Eastern India. On the 27th of June 2015, we celebrated URI's 15th and UN's 70th anniversaries. 50 members from various Cooperation Circles (CCs) participated in the program although it was a full rainy day, but the energy of each one never got down. Even with pouring rain, some members traveled 50 miles to participate. 
Rural Development Society CC, Ektaan CC, Map CC, Cosmopolitan CC, Tagore Peace Circle, Durgapur Sadbhavna CC, Onkar Academy CC, Vidyasagar Academy CC and some guests were present to celebrate the day.
We started our program with a prayer from Buddhist religion offered by Prof. Ms. Moitrika Barua. Rev. Kisku led a session of one minute of silence in memory of those precious lives that we lost during the recent attacks in various countries. He later welcomed each member and honored Cooperation Circles by handing them a URI pin, flower, and a set of URI materials. This especially allowed some of our newly-added Cooperation Circles to read more in detail about our recent activities.
I was very pleased to share the story of URI's formation. I made a photographic presentation of URI, thanks to Sally and Barbara for sending some historical photos.  
Our Liaison Mr. Kaushik Chatterjee addressed members on how to create more local links to raise local funds by way of making the Cooperation Circle profile very vivid. He also announced upcoming activities in the region, followed by our women's group cutting the cake.
At the end, our youngsters mesmerized the audience with their sweet voices; even with Spanish-Hindi singing: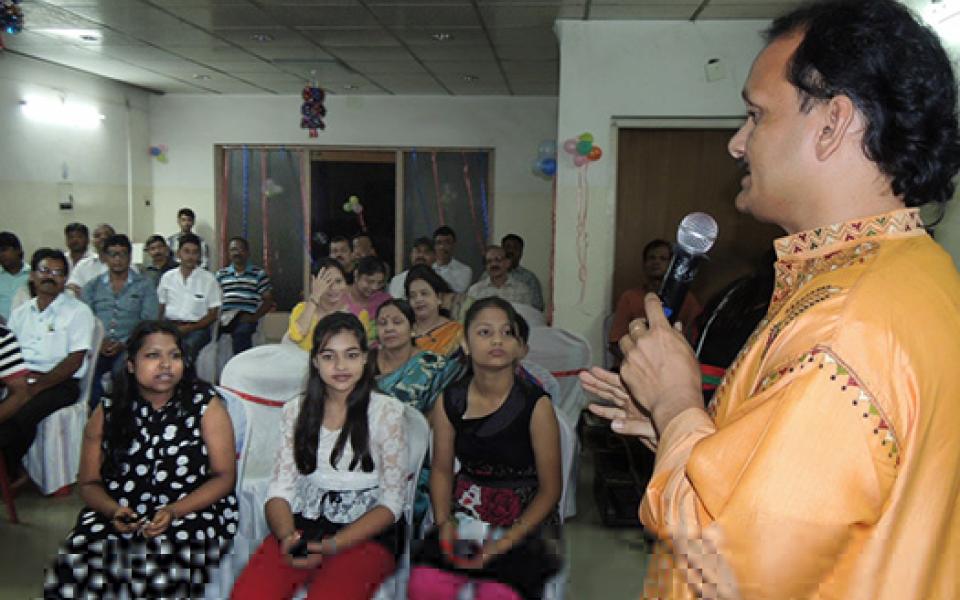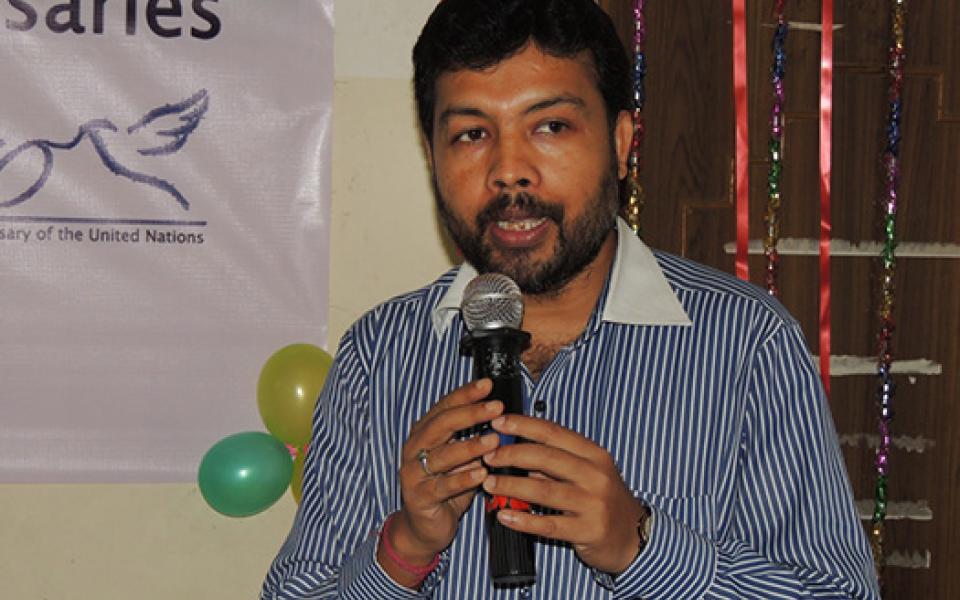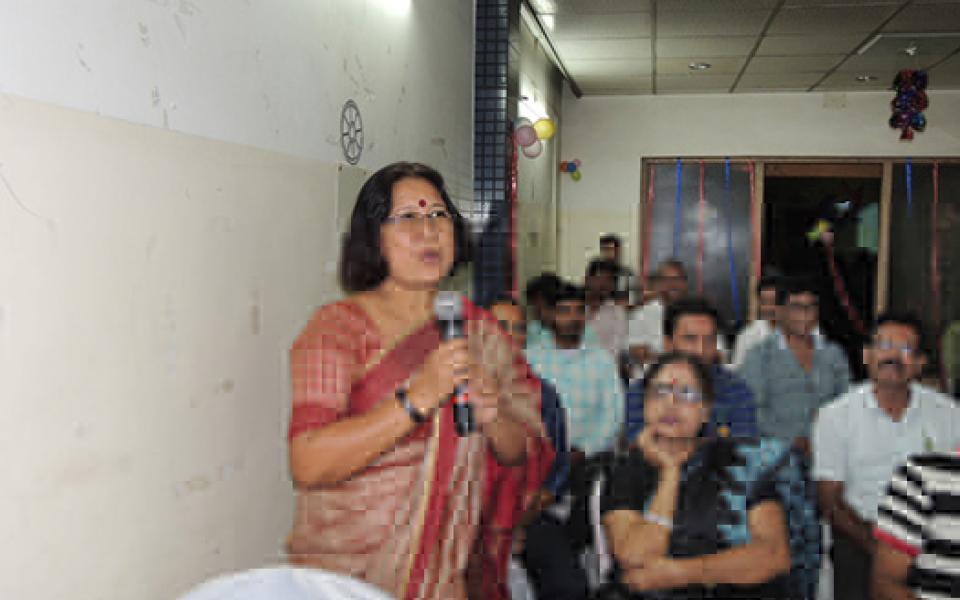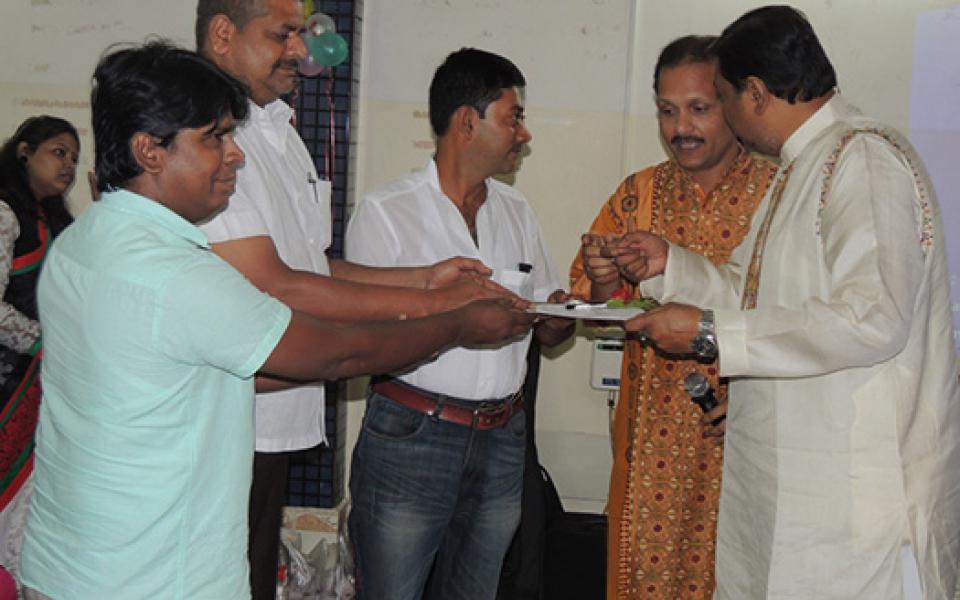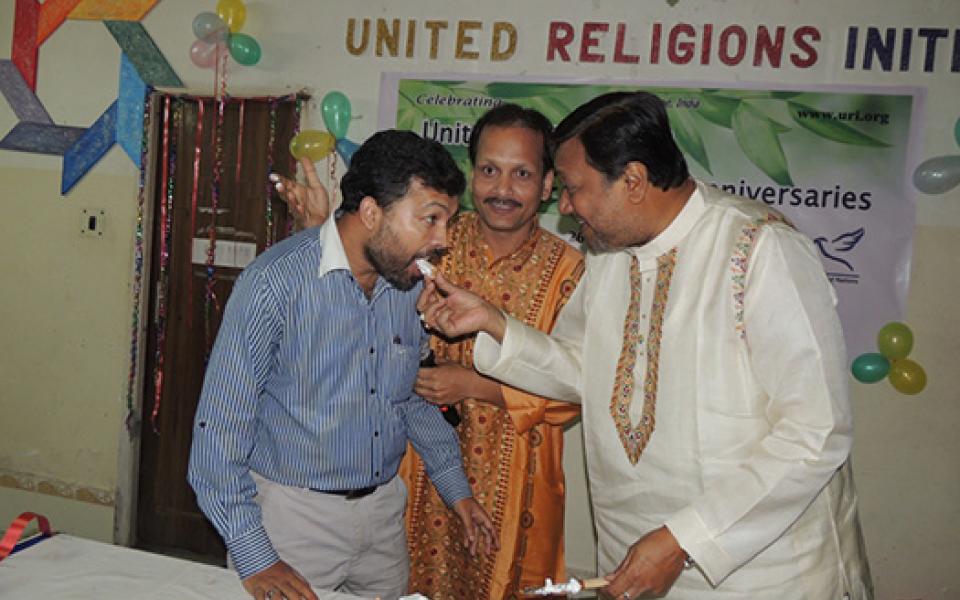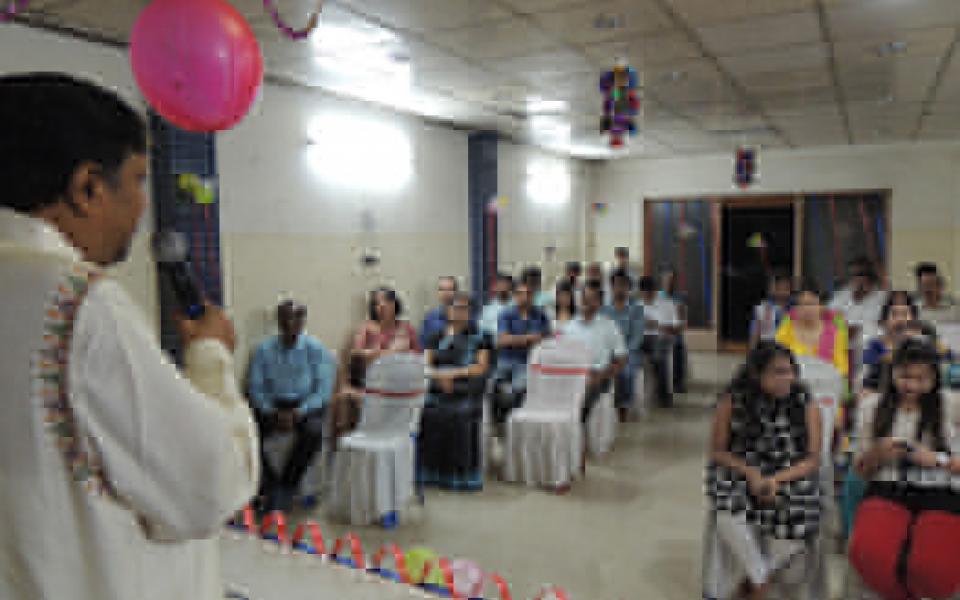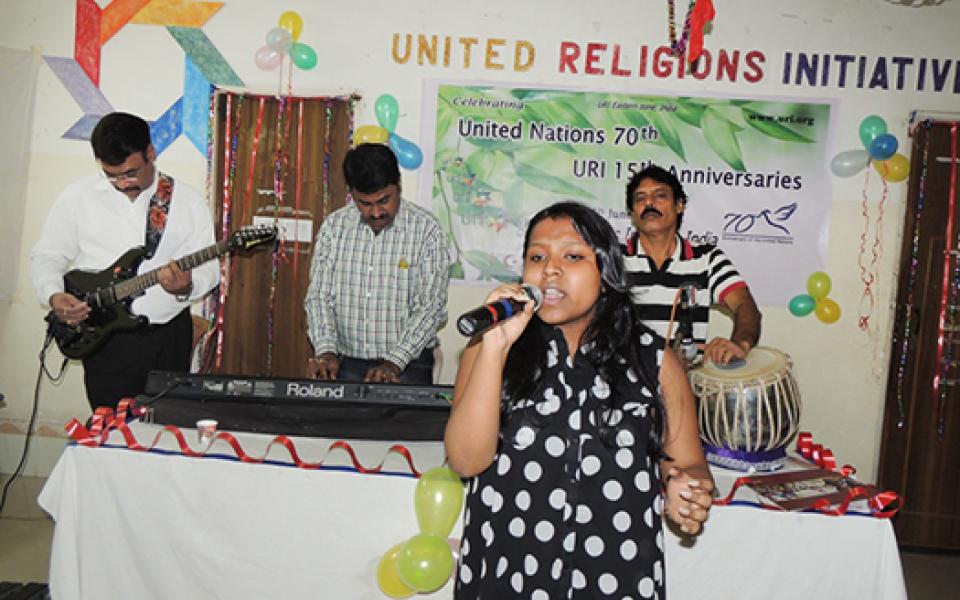 Cooperation Circles Involved