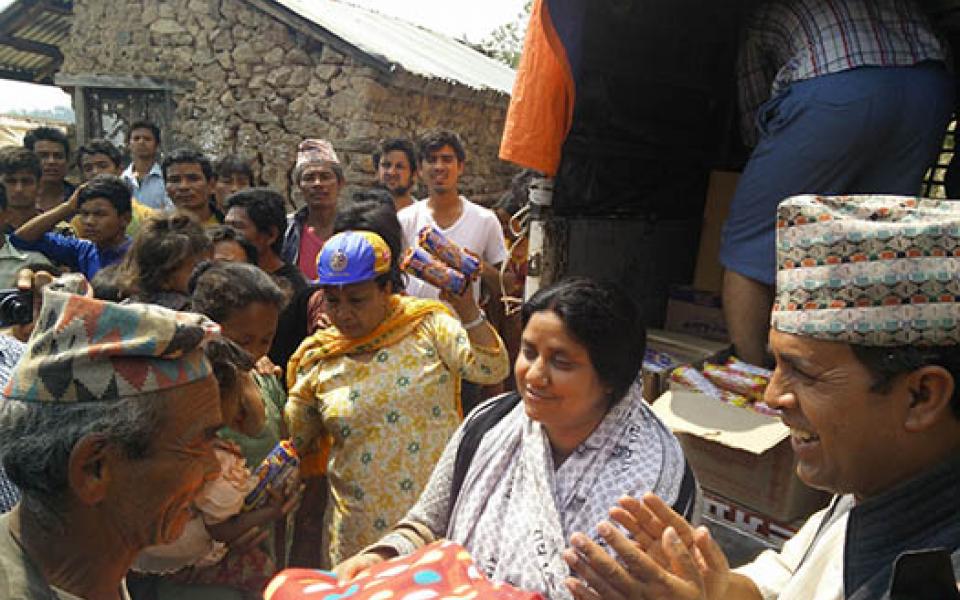 Our colleagues in Nepal are doing fantastic work. Presenting a report from Dr. Chintamani Yogi, a patron of the Youth Society for Peace Cooperation Circle in Nepal. Other roles include: Founding Chairperson, Shanti Sewa Ashram; Founding Principal, Hindu Vidyapeeth-Nepal; and Country Coordinator, Global Network of Religions for Children (GNRC).
When I visited Nepal in February with the aim of energising our colleagues there, two new Cooperation Circle applications were being prepared thereafter. Unfortunately the earthquake struck weeks later.
News from Dr. Chintamani Yogi:
Nepal lies towards the southern limit of the diffuse collisional boundary where the Indian Plate under thrusts the Eurasian Plate, occupying the central sector of the Himalayan arc, nearly one-third of the 2,400 km (1,500 mi) long Himalayas. Geologically, the Nepalese Himalayas are sub-divided into five tectonic zones from north to south, east to west and almost parallel to sub-parallel.
The convergence rate between the plates in central Nepal is about 45 mm (1.8 in) per year. The location, magnitude, and focal mechanism of the earthquake suggests that it was caused by a slip along the Main Frontal Thrust. The earthquake's effects were amplified in Kathmandu as it sits on the Kathmandu Basin, which contains up to 600 m (2,000 ft) of sedimentary rocks representing the infilling of a lake.
The April 2015 Nepal earthquake (also known as the Gorkha earthquake) has so far killed more than 8,800 people and injured more than 23,000. It occurred at 11:56 local time on 25th April, with a magnitude of 7.8Mw and a maximum Mercalli Intensity of IX (Violent). Its epicenter was east of the district of Lamjung, and its hypocenter was at a depth of approximately 15 km (9.3 mi). It is the worst natural disaster to strike Nepal since the 1934 Nepal-Bihar earthquake. Hundreds of thousands of people have been homeless with many villages flattened and wiped away entirely, across many districts of the country.
The earthquake not only demolished physical infrastructures in many districts but frequent aftershocks created a sense of unity among those who are alive. The hope that was raised by whole-hearted people continued through support, prayer, collection of food, blankets, utensils and direct service in the highly devastated districts. In these moments of tragedy and fear Peace Service Center (Shanti Sewa Ashram) took a leading initiation collaborating and providing direct service to the people residing in remote areas.
The physical material needs are never-ending as human nature always demands more. But the natural disaster that took place in Nepal has made Nepalese realize the importance of natural and cultural heritages, the open spaces left by our forefathers in the name of socio-cultural heritages in each areas, construction of paati and pauwa (inns; rest house for anyone walking on the street) and tree plantation in open spaces and hills.
Therefore, it is clear that we should be aware while constructing buildings, owning private properties and should rationally utilize the natural and cultural heritages which not only corporates the socio-cultural importance but has national and international bondage with living creatures. The earthquakes have flattened so many settlements without leaving space for humans to reside.
The cycle of birth and death is natural, but what we do and how we do it within this cycle plays a vital role. Those who could not understand the implication of being alive between this irresistible cycle of birth and death would waste great deal of time. Our own building at Children's Peace Home Dang needs repairs. They are now making a temporary shelter to house the children in the night as well as to carry on other social activities. Among two, first building of Hindu Vidyapeeth-Nepal (HVP), Balkumari got a Green Sticker from the team of engineers of District Education Office of Lalitpur but the second building needs to be demolished, so classes Nursery to Two are waiting for their temporary shelter, which is being constructed in an open space which also needs to construct school boundary walls. HVP Thali needs to construct their school boundary walls, which were damaged in the earthquake. HVP Dang and PSC, Kathmandu has survived the deadliest earthquakes with several minor cracks in its buildings, which will need to be addressed in due course of time.
Dr. Chintamani Yogi is spreading positive messages through TV, radio and newspaper articles and interviews, because this terrible devastation not only has harmed physically but also has damaged the spirit of life.
But friends, we have a very long journey to go, this is only the beginning. Still many fears and tears, still aftershocks, landslides and heavy rain, still a thick darkness but seems that there is light at the end. So, we are walking with hopes, prayers and patience.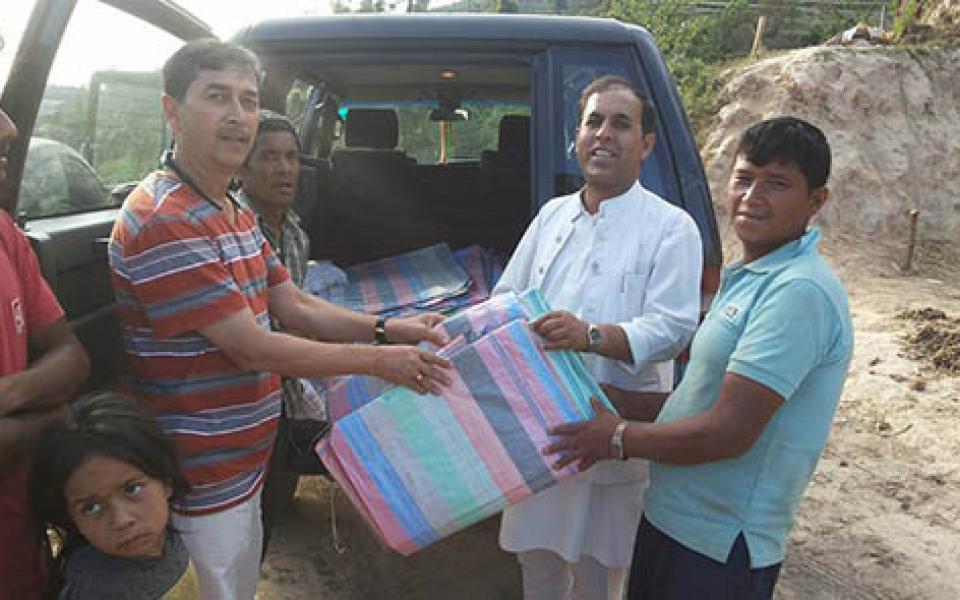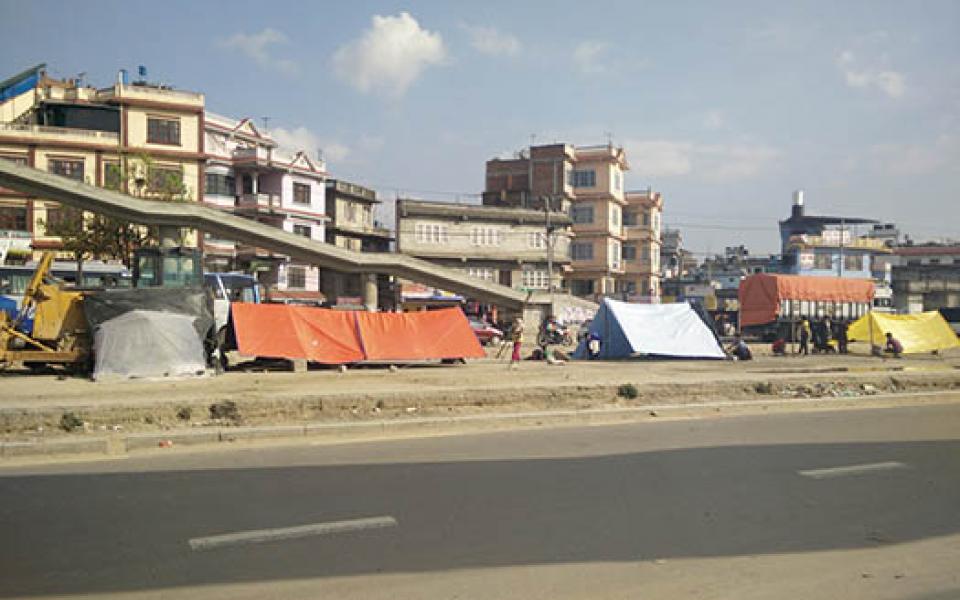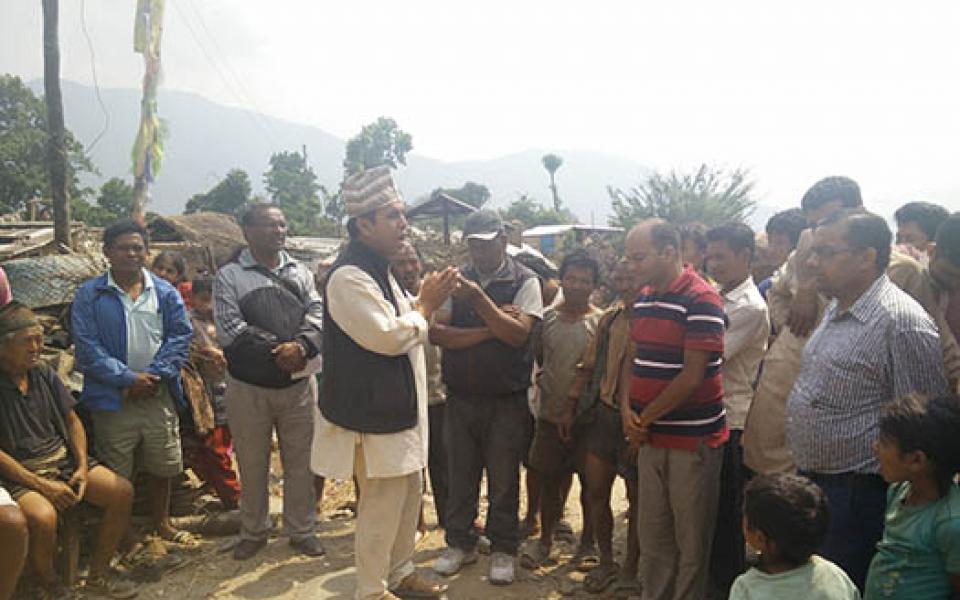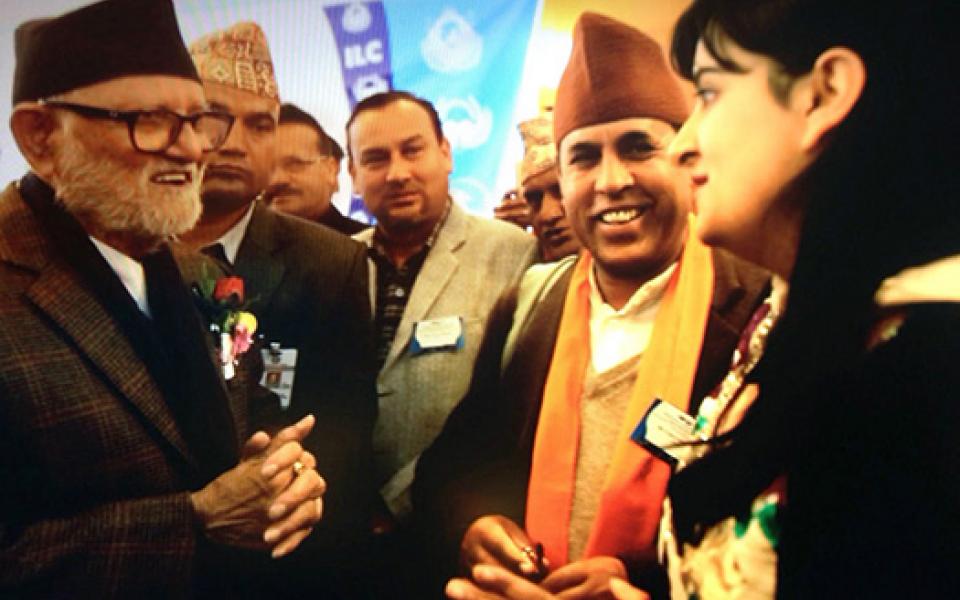 Cooperation Circles Involved