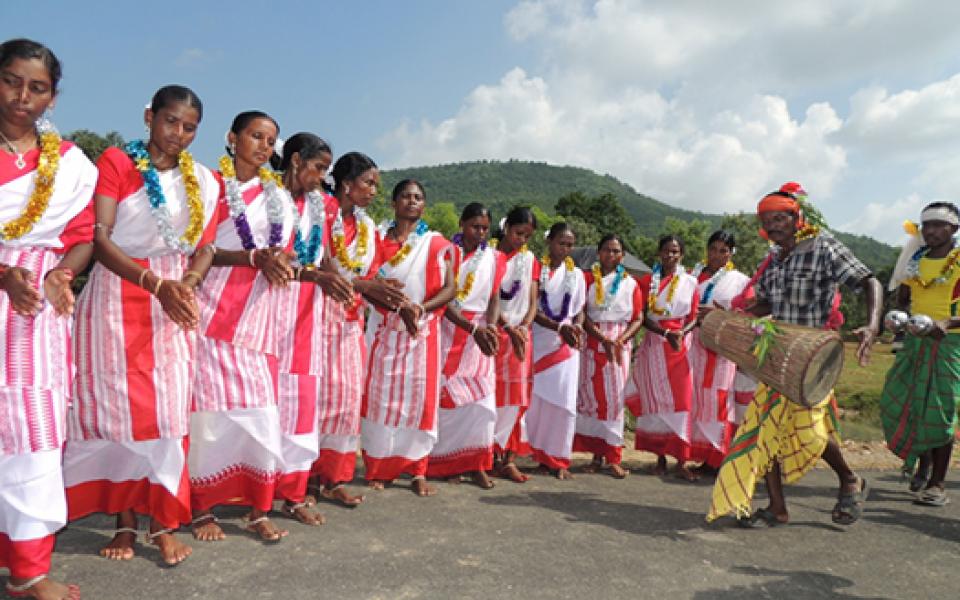 Dear Friends, 
Greetings of peace from a very sacred place in India's eastern region, where we started a two-day conference on observing World Indigenous Day. At the same time, there are many other reasons of importance for these dates. Below are some pictures of the event directly from the venue. 
The event was inaugurated by the Chairman of Surface Transport Corporation of the West Bengal Government and Member of Legislative Assembly of the District Mr. Arup Khan.
The inauguration lamp was lit by various leaders, including our own URI Multi Regional Trustee Mr. Vrajapati Das, as well as Mr. Sadananda Biswas, Regional Coordinator of the URI North India Zone, and Ms. Subhi Dhupar, Cooperation Circle Liaison Officer, attending the event for the first time of any URI gathering. 
The India East Zone conference ended on Sunday the 9th of August. It was the biggest-ever conference of tribal involvement in any URI gathering. More than 500 tribal members attended the event.
Our chief guest on the 9th of August, the Honorable Chairperson of District Presidents' Council Mr. Arup Chakraborty, wholeheartedly congratulated and acknowledged the efforts of URI. In his speech, the Honorable Chairperson extended his further support to URI for the efforts of URI Eastern Zone as we look to unite people of diverse faith traditions. He also published first news bulletin of the region.