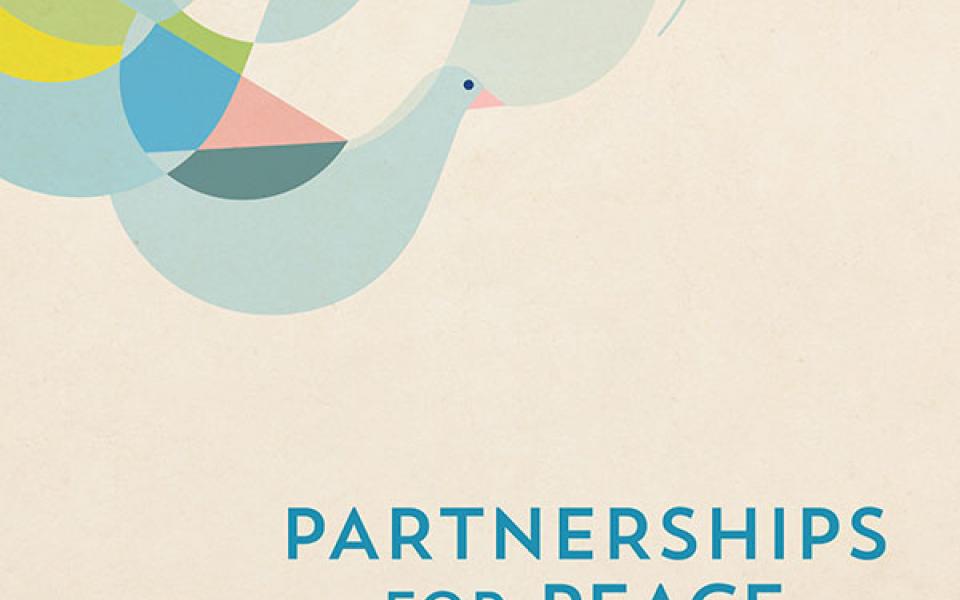 URI will be well represented at the United Nations for the International Day of Peace! 
I am including the Euphrates Institute PSA as an introduction to the International Day of Peace and the active role the URI Cooperation Circle has in it this year at the United Nations:
The Euphrates Institute CC will have 8 people at the United Nations for the Student Observance, including the youth moderator! Zuhal Sultan is the 2015 Visionary of the Year for the Euphrates Institute. She arrives from Iraq on Friday and will be the youth moderator for the International Day of Peace Student Observance on Monday, September 21. 
The Euphrates Institute website shares this about Zuhal: "In 2009, at the age of 17, Zuhal Sultan, a pianist from Baghdad, founded the National Youth Orchestra of Iraq amidst seething conflict in her country. She had a dream to unite the youth of her country through music." Zuhal will be able to share her story during the student presentations.
Audri Scott Williams and Karen Hunter will be bringing two youth from the Baltimore Walk to the Student Observance. Jerron Wallace submitted his peace project to the UN and was selected to be one of the youth presenters at the UN event. He will share his work with elementary schools in Baltimore called: Holistic Me and the Mindful Movement Program. Audri is also going to open the IDP event at the Church Center for the UN with an Indigenous Blessing.  
The UN Reps will be active throughout the weekend. On Saturday, Deborah Moldow and Martha Gallahue will be presenting at a peace conference. On Sunday, there is an all day Peace and Ecology Vigil in Central Park and a gathering at the Roerich Museum to "Anchor the Spirit of Peace." 
URI is a member of the planning team for the United Nations Student Observance for the International Day of Peace and for The Quest for Peace and Justice program that will be held at the UN Church Center Chapel. 
Everyone is invited to pray for peace with a Minute of Silence at 12:00 noon local time on Sept 21.  
I invite all CCs to add their events here. (It will take a little bit of time to load.) Please let us know what you are doing, and be prepared to send a couple of photos after your event.  
HAPPY INTERNATIONAL DAY OF PEACE TO ALL.
Special greetings of peace and love to our Jewish members who are observing the High Holidays. Shalom.
May Peace Prevail on Earth,

Monica Willard
URI United Nations Representative
International Day of Peace (September 21) 
NGO Committee, Co-chair
Cooperation Circles Involved