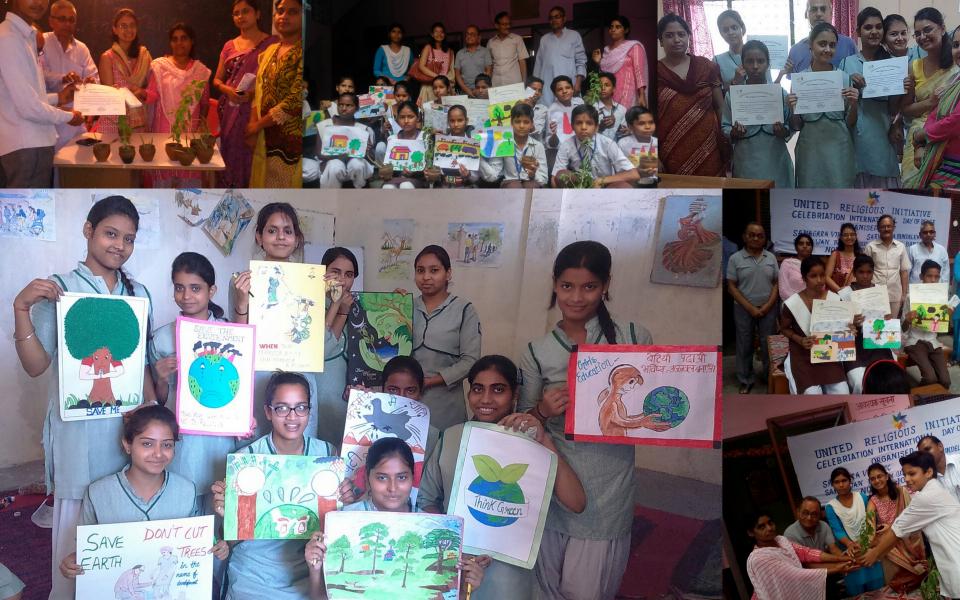 Each Cooperation Circle has a different story behind its inception and a long journey of success and struggles to achieve what it started out for. Celebration of World Peace Day is a reflection of not just the spirit of courage and will to bring a change, but also a way to draw attention towards issues that require utmost attention. The theme for celebration in the North Zone was women's empowerment and the environment, which had to be expressed either through drawing or essay writing competitions. The following are some of the CC members that did so. 
One of them was at the Kasturba CC, Delhi, which organized a drawing competition for higher secondary school girls belonging to under-privileged sections of society. Their tireless efforts to educate girls and bring harmony in a gendered society through education were clearly reflected in the well-thought-out drawings made by over 50 students.  
The other was in a small village of Sahaswan Uttar Pradesh where Savita Malpani, member of Samagra Vikas CC, despite her ill health, made joint efforts with Shiv Vijay Singh from Sarvodaya Bundelkhand CC to organize a drawing and essay writing competition for school and graduate students, respectively. Their dedication to bring about change in society irrespective of how small or big it is, represented the true spirit and ethos of International Day of Peace. Through the competitions they were not just able to make the students think and reflect upon important issues like women's empowerment and the environment, but also make them understand the need of the hour. 
For doing this, the CC members distributed small plants with great medicinal value to each student, along with sweets.
The members ensured that the pledge to make the earth greener was put not just on paper, but in practice as well. The occasion was organized at Adarsh J H School and D.P. Degree College, in which over 120 students took part. It was graced not just by heads of school, colleges and media personnel.
---
See more URI celebrations of the International Day of Peace 2015
Cooperation Circles Involved