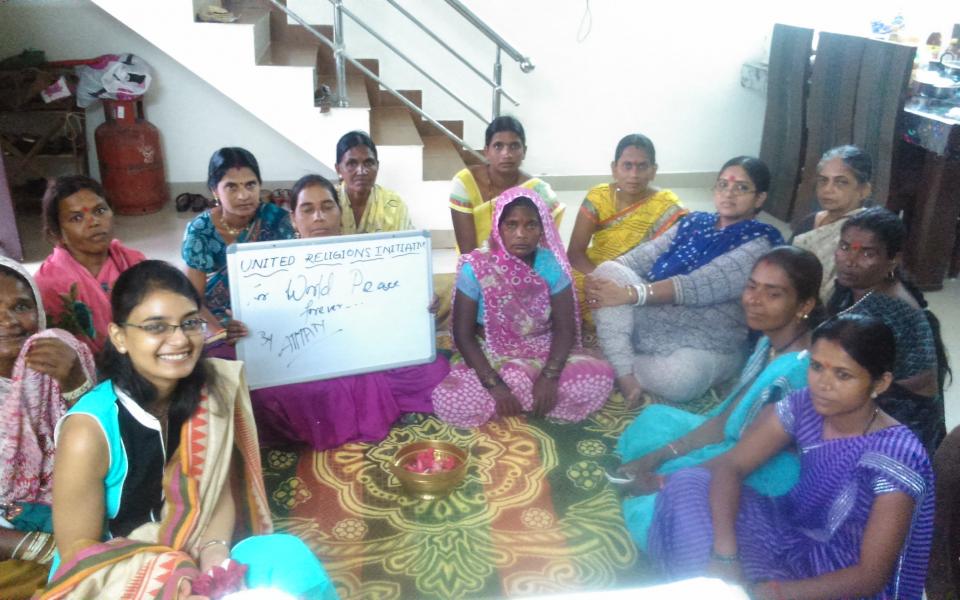 In a small town fraught by tensions of cast, class and religion, our new Cooperation Circle Atman: the Samuhaa took a step forward to overcome the divisions of the society by forming a new CC. Being unique for not just its spirit of togetherness that it promotes by bringing members from different castes and classes together, it has also tried to adopt distinctive ways for spreading its message of peace, a greener environment and a healthier world. 
Holding its first official meeting as a new CC on International World Peace Day, it communicated its message of  'one-ness' among people belonging to very poor sections of the society by singing 'bhajans' or hymns in local dialects from all religions and sects. As some of these bhajans are used as tools to create divisiveness among members of the society, it was instead used as a tool to oppose the same and promote harmony.
To implement this difficult task, Mrs. Shweta Anwar, at a very short notice, organized the meeting with around 10 ladies doing blue-collar jobs in her neighbourhood to spread the message of World Peace Day. Apart from giving these ladies a place for venting their sufferings, this meeting also gave them a respite from their tiresome, thankless work they do for society. Certainly if bringing peace emboldens bringing happiness and smiles, Atman has been truly successful in doing so.
---
See more URI celebrations of the International Day of Peace 2015
Cooperation Circles Involved