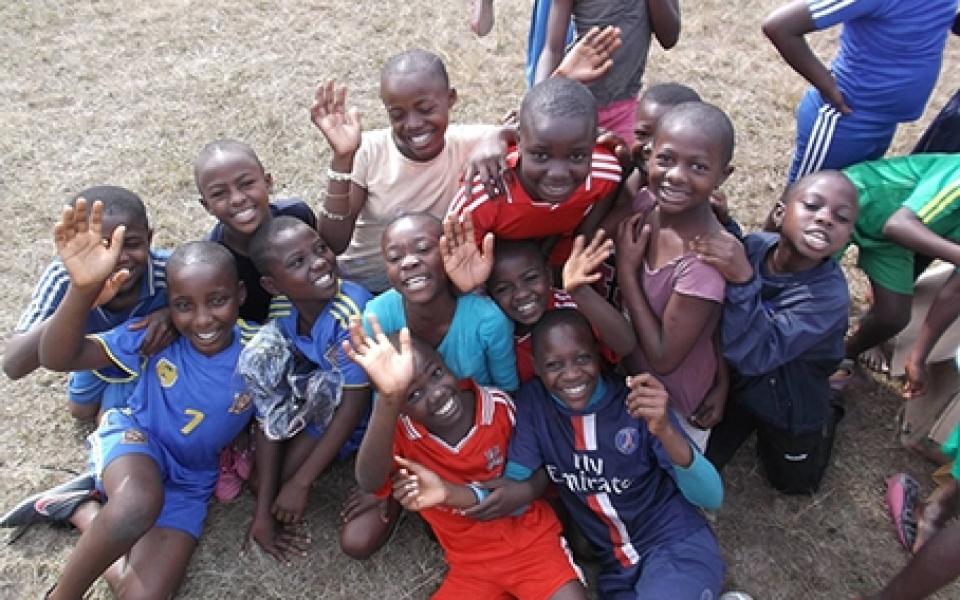 The photos below are from our first activity of the year, Tuesday, January 05, 2016.
Months ago, our team donated soccer equipment from Maumelle, Arkansas - USA to Children in Santchou, Cameroon.
We are leading children to become Peace Ambassadors through sports in Cameroon. Due to the Boko Haram situation in the far north region, other children are used by this terrorist group to perpetrate suicide attacks. 
Their ignorance of peace values (Tolerance, Compassion, Co-existence, and Love) is turning these girls into suicide bombers and youth terrorist soldiers. Our plan for this year is to teach those values to children and youth in collaboration with traditional and religious leaders! Our computer lab center will help the children to be open-minded and well educated. Please support the project here.
A blessed year 2016 to all our supporters, donors, and partners: United Religions Initiative, A Common Word Among the Youth, KAICIID, Islamic Educational, Scientific and Cultural Organization (ISESCO), World Interfaith Harmony Week, Charter for Compassion, Peace via Dialogue Network, Global Peace Foundation, Peace Revolution, European Commission - Humanitarian Aid & Civil Protection (ECHO), U.S. Embassy Yaounde, and The Pollination Project.
May The Golden Rule guide us this year. May Peace Prevail on Earth!