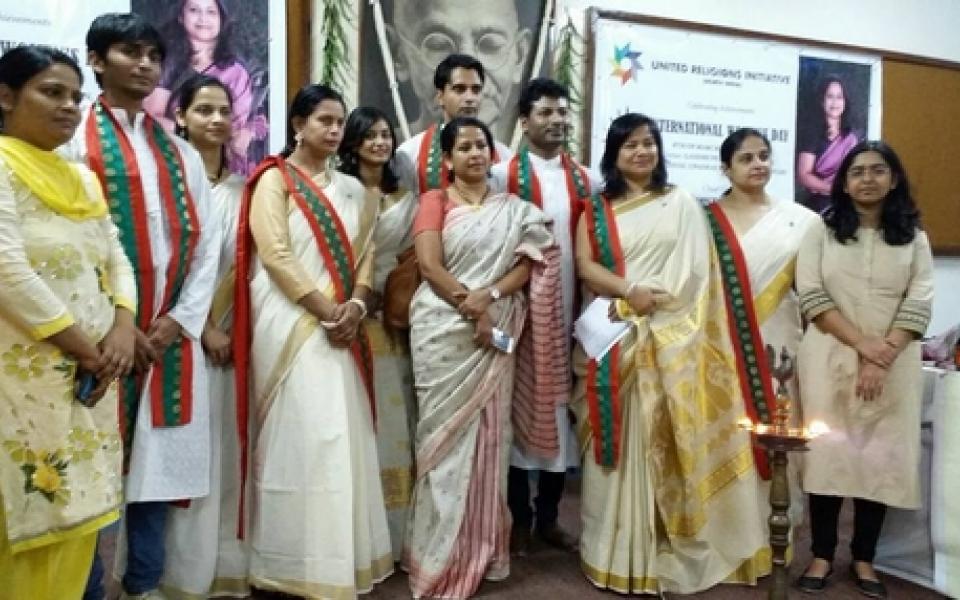 The United Religions Initiative (URI) North India regional team celebrated International Women's Day at Gandhi Peace Foundation in the afternoon on Tuesday 8th March.
As observed by United Nations this day every year, since 1977, has become a rallying point to build support for women's rights and women's participation in the political and economic arenas. Increasingly, International Women's Day is a time to reflect on progress made, to call for change and to celebrate acts of courage and determination by ordinary women who have played an extraordinary role in the history of their countries and communities.
The chief guest of the event was Ms. Sharmistha Mukherjee, a Kathak dancer and a social activist and guest of honor of the event was Ms. Devika Mittal, a social activist. The extra-ordinary work done by both of the guests through art forms, lectures, workshops and civic engagements speak much louder than what words could describe.
This year as part of our grass root engagements, URI North India regional team honored women who might have received insignificant attention but have contributed immensely to the society, thereby bringing significant changes. It is to these everyday heroes we seek to honor and salute for their out-standing contribution. The event recognized the members of URI and social activists that have been doing significant work for women empowerment, girl child education and skill development. The event also highlighted on real life stories and experiences of women who have made their way out through difficult times and created easier pathways for their companions. Hence focusing on the theme of 2016 'celebrating achievements.'
Close to 40 school students of class 11th and 12th from Dav School participated in the event gaving them the chance to directly speak to the event's chief guest Ms. Sharmistha Mukherjee. Ms. Mukherjee sought the views of these students regarding gender and afterwards explained what empowerment meant and questioned stereotypes about gender in the society.
The guest of honor, Ms. Devika Mittal, during her valuable speech talked about the common biases women activist face and how women should not be objectified but should be seen as a change maker. While sharing her experiences as youth peace builder with the audience, she shared her experiences  on the issue of sanitation and health that need attention from the society but have not been able to break societal taboos and gain focus.
Alongside chief guest and guest of honor, our special guest Ms. Chinnamma Behan, a freedom fighter and follower of Gandhian principles, and one of our respected CC member Ms. Shahin Ansari honored the event with sharing their life stories on change and journey of struggle to make a difference in the society.
Thus, women empowerment being one of URI's primary focus areas has been supported and encouraged and commemorated this day at a significant platform.