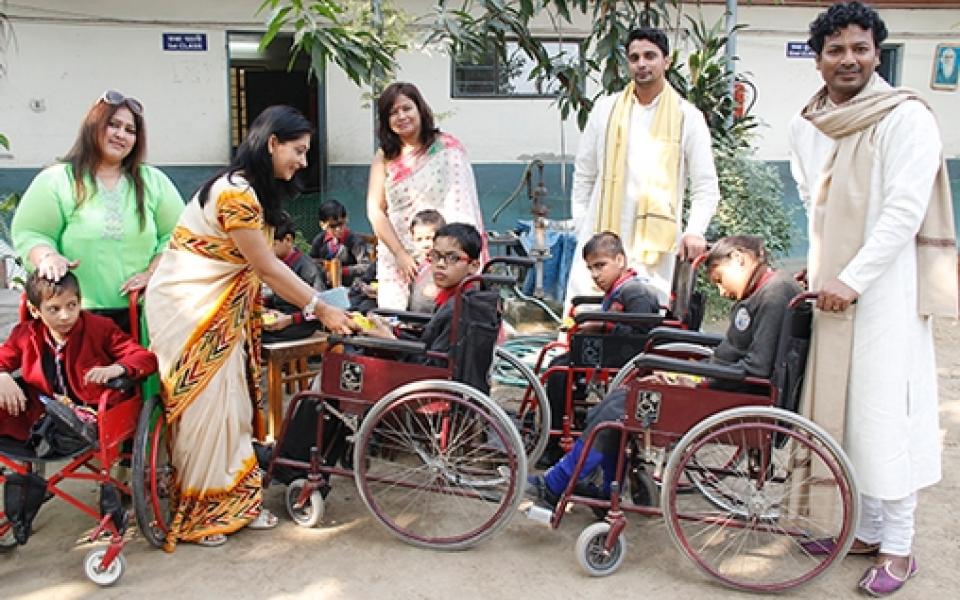 Kathak Dharohar extended its solidarity with underprivileged, handicapped, and physically challenged children on the occasion of 'World Handicapped Day, 2016'. The team visited Deendayal Upadhaya Institute, Ministry of Social Justice and Empowerment, Government of India, ITO, New Delhi. 
Shri B.M. Tiwari, Administrative Officer of this Institute shared the vision of this Institute towards helping the physically handicapped children. The members of the Kathak Dharohar had an inter-faith prayer, and taught these children the basic steps of Kathak dance. The children who could not stand, performed the dance steps while sitting on their wheel-chairs. Then Poem Recitation was done with these children to draw their attention to voice modulation.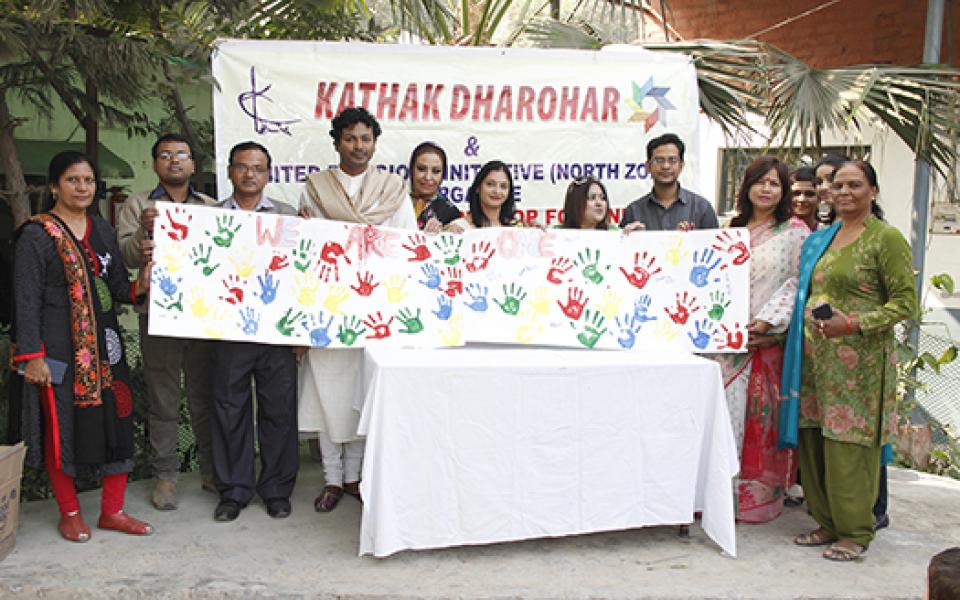 Subsequently, a collective painting on the theme – 'We Are One' was made by these children with hand prints. 
The team parted after sharing refreshments with them and leaving them hopeful, and encouraging them to further their potentials. The Kathak Dharohar group also promised them to teach Kathak dance and art every Friday from the coming New Year, 2017.