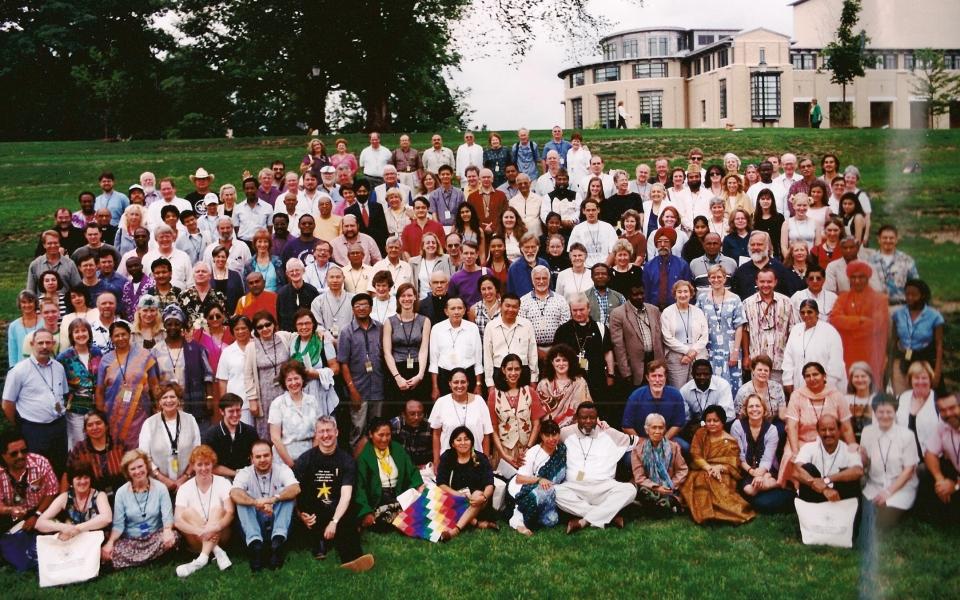 "We people of diverse religions, spiritual expressions and Indigenous traditions throughout the world…" Thus begins the Charter of the United Religions Initiative (URI). This statement defines the concept of "We" in a powerful and sacred way.
The "We" of URI is a people united in a global vision of a healed and whole humanity working together to create cultures of peace, justice and healing for the Earth and all living beings. The "We" of URI is a diverse people. "We" are people of all traditions, all beliefs, all nationalities, all races, all genders and sexualities, and all ages. "We" stand together against the forces of violence, extremism, oppression, and prejudice. "We" offer an alternative way to be in the world, a way that does not seek gain at another's expense, a way that does not demonize others to aggrandize oneself. Our way is the way of respecting the uniqueness of each other's lives and traditions, and working together for the good of our communities and the world.  Our way is the way of uniting people to heal and protect the Earth, and to build safe places for conflict resolution and reconciliation, not dividing people through fear and hatred. Our way is to be committed to 21 principles including: building bridges among all people; listening and speaking with respect; giving and receiving hospitality; and acting to preserve and protect the Earth for present and future generations. These are the principles upon which "We" stand.
Today, as I watch the events unfolding in the United States, I recommit myself to my primary identity as a citizen of the world and a member of the United Religions Initiative. As such, I reject any call to a myopic vision of narrow nationalism which subjugates, demonizes and dehumanizes others, and I choose instead to honor the wisdom and beauty of all my sisters and brothers in the global family and commit myself to nonviolent, compassionate action to awaken our deepest truths, and manifest love and justice among all life in our Earth community. 
In the face of the rise of extremism in the United States and around the world, let us unite for the wellbeing of the Earth and all living beings. I can think of no higher calling than this. This is the power of "We". 
The Charter of the United Religions Initiative can be found in 24 languages here.
In peace... Victor 
The Rev. Victor H. Kazanjian Jr.
Executive Director 
United Religions Initiative