The Executive Director and members of the Lowershire Interfaith Assembly (LSIA) of Southern Malawi in Chikwawa district are very happy to report that on Monday 6th February, 2017, we organised prayers and fellowship as an initiative in the Harmony Week activities. We targeted youths drawn from three communities around Group Village Headman Bello viz; Chadula, Ntwana and Bello. In attendance was Group Village Headman Bello, Village Headman Ntwana and the National Coordinator of the URI Malawi Father John Ng'oma. 48 youths (15 girls and 33 boys) turned up for the special event.
For the first time, youths from the Muslim communities, Christians and Gule Wamkulu cult came together in peace to give praise and thanks to God the Almighty for His grace this year in protecting and sparing the Bello community from floods and drought.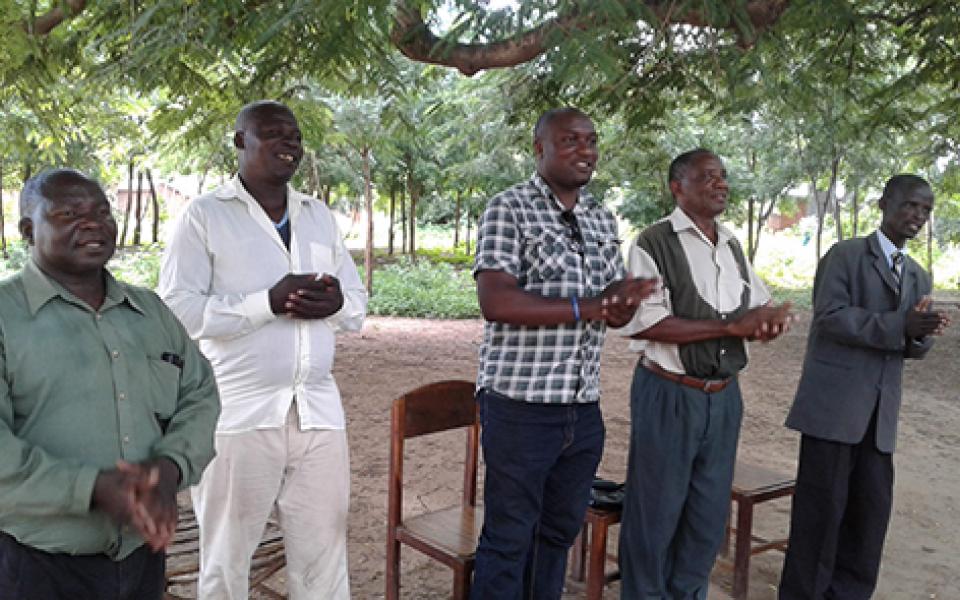 The programme schedule, which had run for almost three hours, had allowed participants in the first phase to sing and dance in praise of the Lord Almighty and to listen to a preaching which Pastor Brahim of the Baptist Church conducted. The second and final phase of the interactive programme had brought a discussion on Disaster Management focusing on the roles taken by the youths during last year's devastating floods.
I tell you, we were very encouraged to hear that the youths were very active last year during floods, in their various youth clubs in the aforementioned communities. Some examples:
Working with village committees, organizations, and developmental partners in rescuing people and animals
Distribution of relief items
Data collection, etc.
This year, their major activity has been planting trees. Each club was given a target of 100 trees. The challenges towards achieving this goal have been: accessibility of the polythene pots and the tree species suitable in the area for nursery development plus capacity-building in leadership skills and tree management.
All the speakers during the meeting expressed happiness and gratitude to the Lower Shire Interfaith Assembly for its efforts in organising the meeting. Speaking on behalf of all the youths present at the meeting, Geoffrey Kaitano urged LSIA to organise more interactive meetings with the youths in the future. He urged them to consider organising a Skills Training session that can empower the youths in the area to effectively tackle issues of Climate Change, so that the harmful effects of floods could be reduced.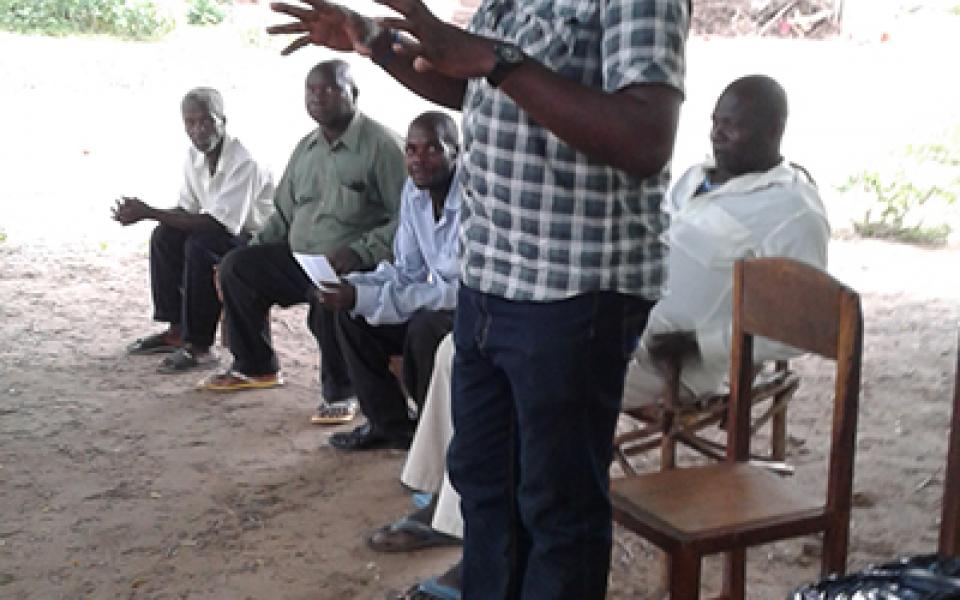 Group Village Headman Bello, on his part, echoed calls made by Kaitano and stressed the need for LSIA as an organisation to take responsibility and to act as an example in finding polythene pots for tree nurseries in his community.
Speaking on behalf of URI Malawi; Fr John Ng'oma said he was very happy for URI to be in that community, particularly at that special time when peace was being observed worldwide in the World Interfaith Harmony Week. He also informed the audience and asked them to understand very clearly that URI was not a Donor Agency, but rather a linking organization, whereby issues are discussed at a community level and, where necessary, groups are linked to other organisations for help. He ended by thanking LSIA for organising a good meeting and had encouraged members to continue the good work.
The meeting ended at 17:00 hrs with a prayer by Pastor Brahim, followed by drinks and snacks which LSIA served to all participants.
There were many faiths involved, including Muslims, Christians, and the Gule Wamkulu Tradition. By singing in praise and dancing in joy to the Lord, it was a moment of truth and reflection for both the Cooperation Circle and the community.
During the same period last year, nobody could have dared to sing or jump like we did today, since the whole community was engulfed by darkness and sorrow as floods claimed more lives of people and animals thereby, washing them away together with property. The only sound which was common was that of screaming for help and that of mourning as people courageously, searched for their beloved ones in the flooding waters. So we prayed and committed ourselves to the Lord in realisation for His love and for the greatest favour that we survived and are kept alive today. By discussing and reflecting on what happened last year, the community was being reminded to stay alert and to remain faithful to God the Almighty who miraculously saved them and shall continue to do so.
Cooperation Circles Involved