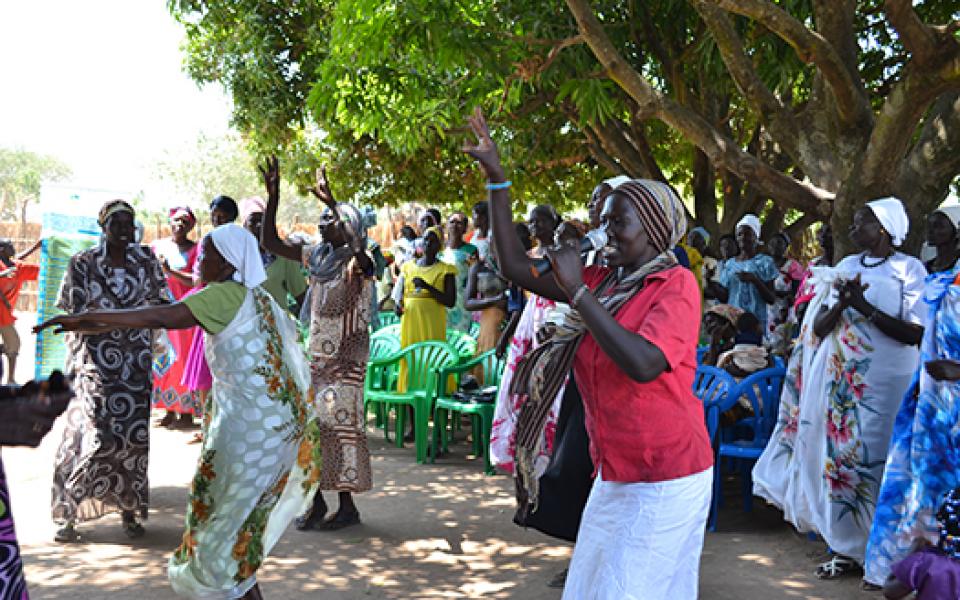 The entire staff of the URI-Great Lakes Africa Region, together with seven Cooperation Circle representatives, visited a Uganda refugee camp in northern Uganda. "We celebrated [World Interfaith Harmony Week] with our brothers and sisters who are now refugees in Uganda because of the insurgency going on in their country," explains Despina Namwembe, URI Regional Coordinator.
Uganda provides a refuge to large numbers of people fleeing violence, and the country has an excellent record of welcoming non-Ugandans. But when the URI group arrived, they learned that Ugandans had gone a step further.
"We found out that many locals had given up pieces of their land to host the refugees," says Despina. 
URI Cooperation Circles who took part included: Body and Soul CC, Restoring and Empowering communities CC, Twekolere Women's Development CC, Interfaith and Intercultural Dialogue CC, Acholi Religious Leaders Peace Initiative Cooperation Circle, and Golden Women Vision Uganda CC. 
Cooperation Circles Involved