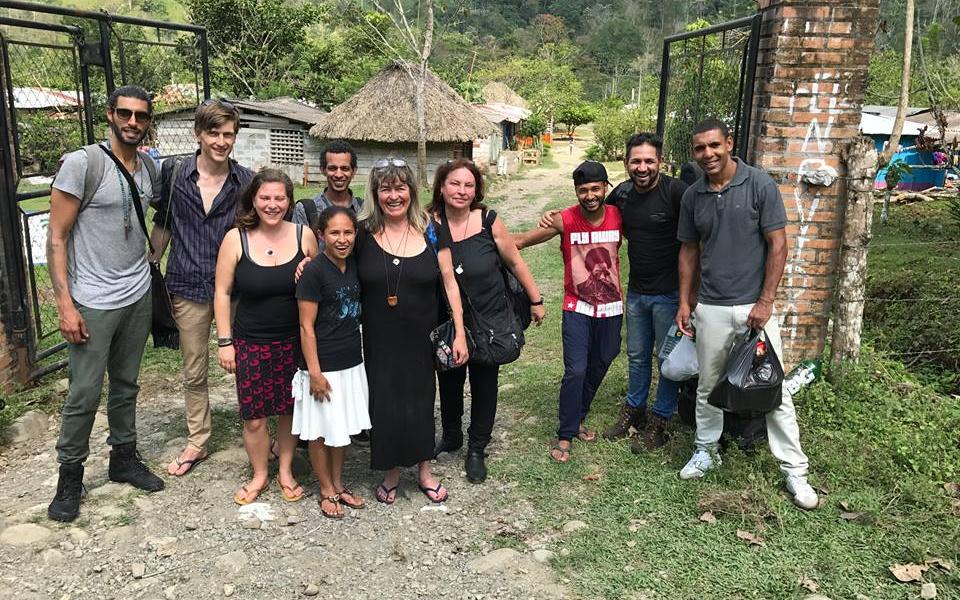 A cross-border solidarity experience from Portugal to Colombia:
Members of Tamera Cooperation Circle, a URI Multiregion group based in Portugal, traveled to Colombia to visit the small village of San José de Apartado. The village formed itself into a Peace Community in 1997, declaring itself neutral in the region's violent clashes and civil war, and transforming a culture of victimhood into a model of sustainability and peaceful resistance. Nevertheless, the community faces nearly constant danger from surrounding violent military forces. Since its formation, over 200 local farmers have been murdered, but still the Peace Community persists. 
"The situation is crucial and very touching," reported Cooperation Circle members upon their arrival. They issued an invitation for everyone to participate in a sunrise peace prayer. "Envision - peace is possible!" The Tamera community was founded in 1995 in Portugal with the purpose of realizing the power of grace, which leads to openness and reconciliation.
See more news from URI Cooperation Circles in the Multiregion. 
Cooperation Circles Involved