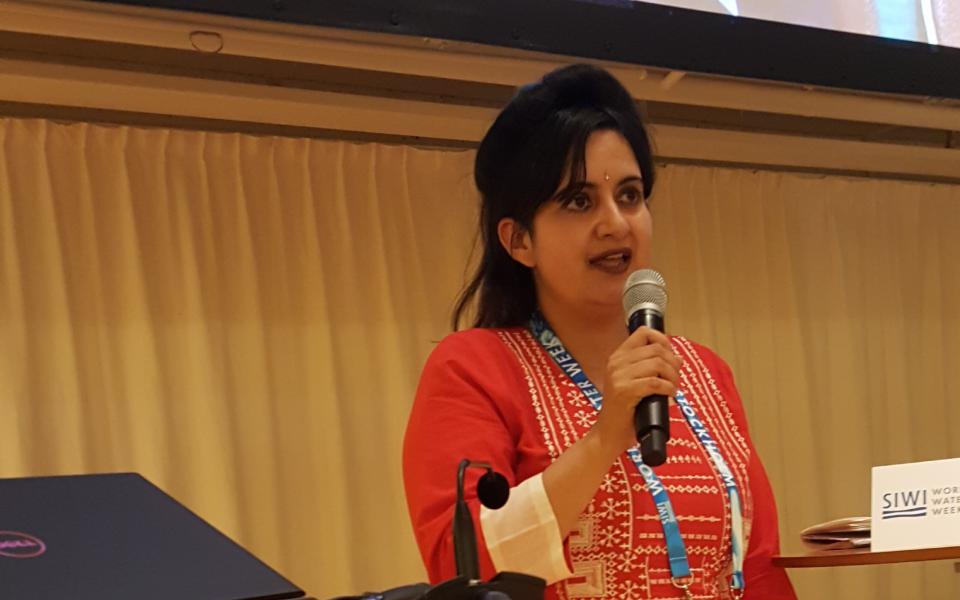 World Water Week is the annual focal point for the globe's water issues. Kiran Bali MBE JP, URI Global Chair & Hindu leader, was invited to address the Stockholm conference on a number of different panels and ensured a passionate contribution.
Read some excerpts from her address:
The sanctity of water manifests itself in all religions and now is the time to put teachings into practice.
"Water scarcity and Water pollution affect both life above land and life below water. As these challenges are only intensifying in magnitude, religious communities are leading the way to produce innovative local solutions through interfaith cooperation.
As the major providers of health, education and relief services, the religious communities are exemplifying the power to spur far-reaching changes in people's mindsets and behaviours around water consumption and preservation.
Our places of worship are leaders in groundbreaking environmental creativity and inspiration towards thoughtful environmental stewardship. Globally, Hindus have rejuvenated rituals to make them eco-friendly and created Eco-Temples featuring rainwater harvesting systems. Churches are holding 'green communion' and are creating environmental awareness. Gurdwaras are pioneering new ideas in renewable energy and water conservation.
Our cooperation circles are leading the way in interfaith action for the preservation of water. Quinaroa CC (a URI group in Venezuela) is a shining example of collaborative interfaith action and impact.
The leadership from the global interfaith community towards achieving the water-based SDGs is revolutionary in connecting religious values to today's most pressing environmental issues."
Cooperation Circles Involved