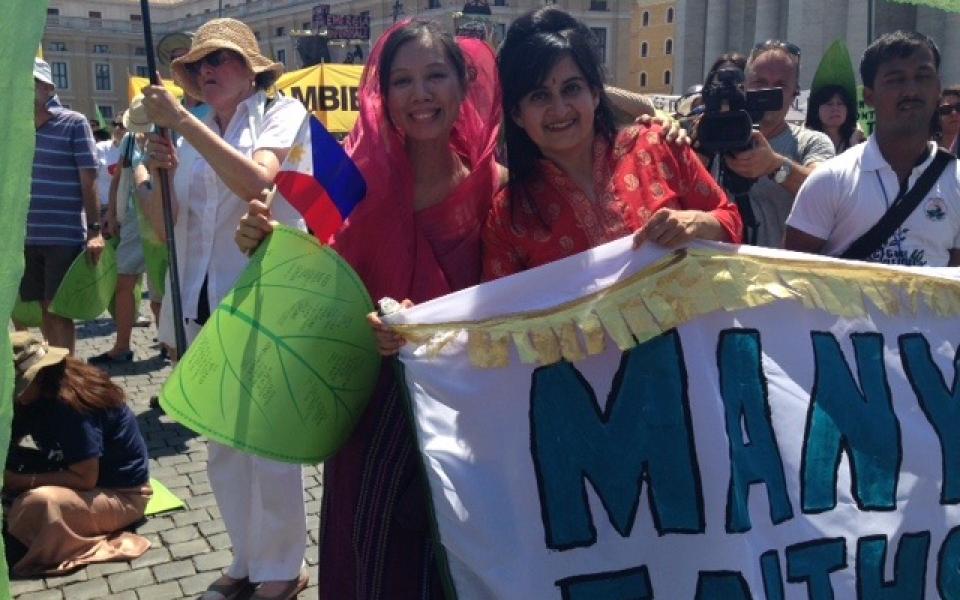 URI has partnered with Greenfaith towards the Multi-Faith Sustainable Living Initiative, which represents a shared assertion by religious leaders globally, that widespread sustainable behavior change is required if global temperature rise is to meet the targets established by the Paris Climate Agreement.

URI Global Chair Kiran Bali says, "URI Cooperation Circles, such as the Compassion for All Living Beings CC, Maia Earth Village Cooperation Circle and Climate and Climate And Sustainable Development Network of Nigeria are working hard to create understanding and action around sustainable living.

"It is abundantly evident that many of our environmental and health challenges could have been prevented if we practiced sustainable lifestyles in advance."
"We are now facing a tipping point with health risks, destruction of ecosystems and severe degradation." - Kiran Bali
"By changing our habits and patterns of behavior, we can meet our basic needs and begin to reverse the culture of over consumerism," Kiran Bali continues. "By adopting cleaner modes travelling, plant-based diets and frugal consumption habits, we can save our resources and ultimately protect our respect our planet. Let us pledge today to take important steps to become future friendly."
A community of multi-faith partners will work with spiritual leaders and people of faith worldwide to secure formal commitments to a sustainable lifestyle. "These commitments will accelerate a growing multi-faith sustainable living movement," says Imam Saffet Catovic, Senior Advisor for GreenFaith, the organization coordinating the initiative. "The commitments will be announced at a global weekend of commitment in 2018 through thousands of grassroots events at spiritual and religious centers around the world," he says.
Cooperation Circles Involved