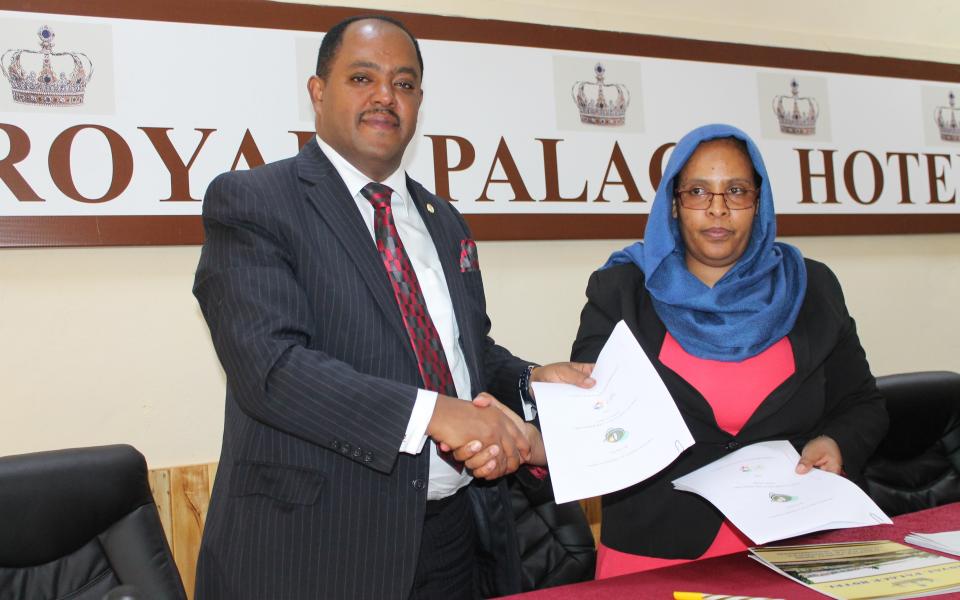 African Ombudsman and Mediators Association (AOMA) and United Religions Initiative (URI)-Africa signed a Memorandum of Understanding on the occasion of the conference held in Burundi on the theme of "The Role of National Ombudsman Institutions in Peace-building and Conflict Prevention."
The agreement was signed by H.E. Mrs. Fozyia Amin President of AOMA and H.E. Ambassador Mussie Hailu, Regional Director of URI for Africa and Representative of URI, at the African Union and UN Office for Africa.
Without the rule of law, good governance and respect for human right and dignity, there is seldom peace, democracy or development. Recognizing this fact, URI-Africa and AOMA signed the agreement to:
Promote human dignity, rule of law, good governance, peaceful co-existence, and mutual respect among people of different religions and cultures in Africa
Prevent violent extremism, radicalization and hate speech
Work together on the issue of Agenda 2063 and the UN Sustainable Development Goals (SDGs)
Promote a culture of peace through the teaching of the Golden Rule, which says, "treat others the way you want to be treated"
Promote inter-religious and intercultural constructive dialogue to build trust and peaceful coexistence in Africa
Organize jointly different workshops, conference, seminars and events related to the mission of the two organizations
Develop and implement common projects relevant to the mandate of the two organizations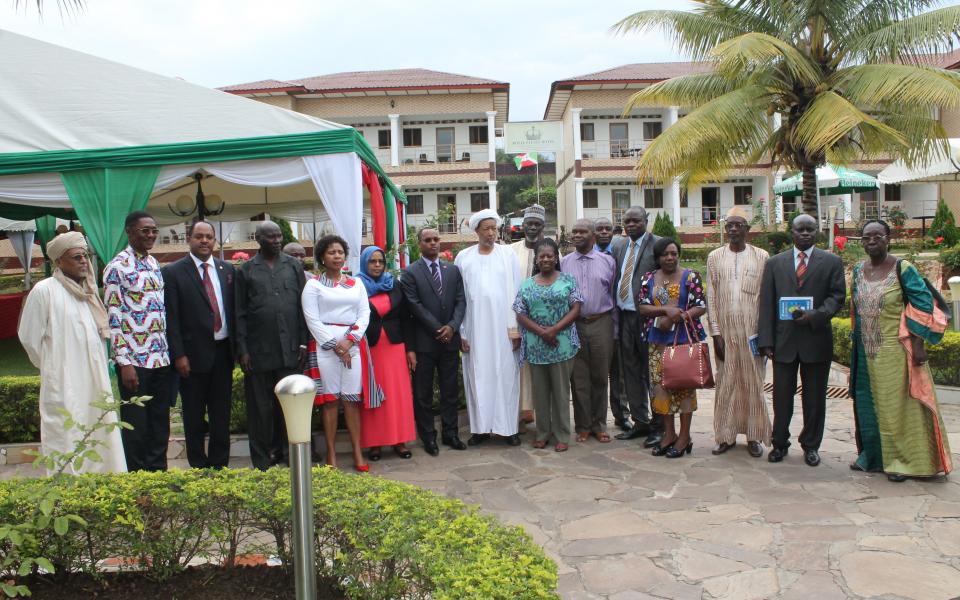 African Ombudsmen and Mediators are working in making good governance and rule of law an urgent priority for the continent's peace and development agenda. The mission of AOMA is to advance the development of the Ombudsman institution for the furtherance of good governance, the rule of law, democracy and human rights in Africa. And its vision is to be a leading international Association of ombudsman offices, practitioners and scholars dedicated to the promotion of open, accountable and people-centered democratic governance in Africa. AOMA has observer status at the African Union and it has members in 36 African Countries.
URI-Africa is an interfaith organization which is working to promote enduring, daily interfaith cooperation, to end religiously motivated violence and create cultures of peace, justice and healing for the Earth and all living beings. It has 204 member organizations in 31 African countries with a regional office based in Nairobi, Kenya, and sub-regional offices based in Uganda for the Great Lakes Region countries, Nigeria for West African countries, South Africa for Southern African countries and Djibouti for Horn of Africa countries.
URI-Africa has a Memorandum of Understanding with the African Union Commission to strengthening the existing working cooperation between the two organizations on promoting a culture of peace, interfaith and inter-cultural dialogue in Africa, to implement jointly the declaration of the African Union Interfaith Dialogue Forum and to counter violent extremism, radicalizations and terrorism in Africa and to combat hate speech, prejudice, intolerance and stereotyping on the basis of religion, ethnicity and culture.
May Peace Prevail on Earth