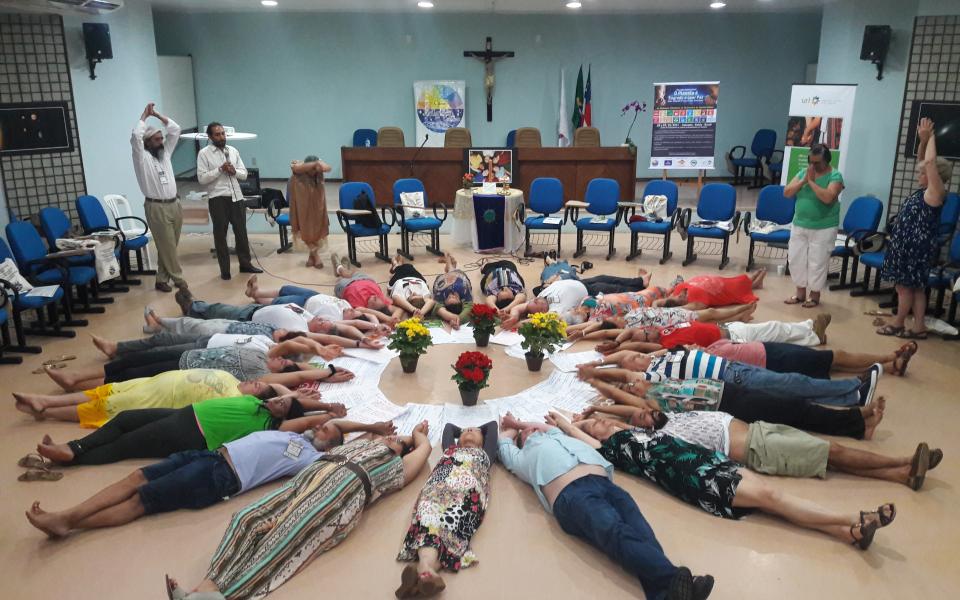 By Deivid Gomes
A very beautiful meeting named "The Planet is Sacred and Wants Peace", focused on fostering initiatives and actions in defense of our sacred home, the planet Earth, was held by the URI Brazil Multiple Cooperation Circle (MCC), together with the House of United Religions (composed by 3 Brazilian Cooperation Circles (CCs) and other organizations) in October of 2017 in Salvador, Bahia, Brazil.
One of the ideas behind the meeting was the mission of promoting peace among all living beings: humans, animals and plants, connected within the heart of our beloved planet, our Mother Earth, a living being from which all creatures are small cells and therefore all need to live in harmony with one another to carry out the great work of the existence.
In this story, we want to share how connected this meeting was with the heart of nature and with environmental affairs. The full report can be found below.
The meeting location was the Itapuã Leaders Training Center, a big property full of trees and inspiring places, located on Itapuã Beach, one of the most famous beaches in Brazil.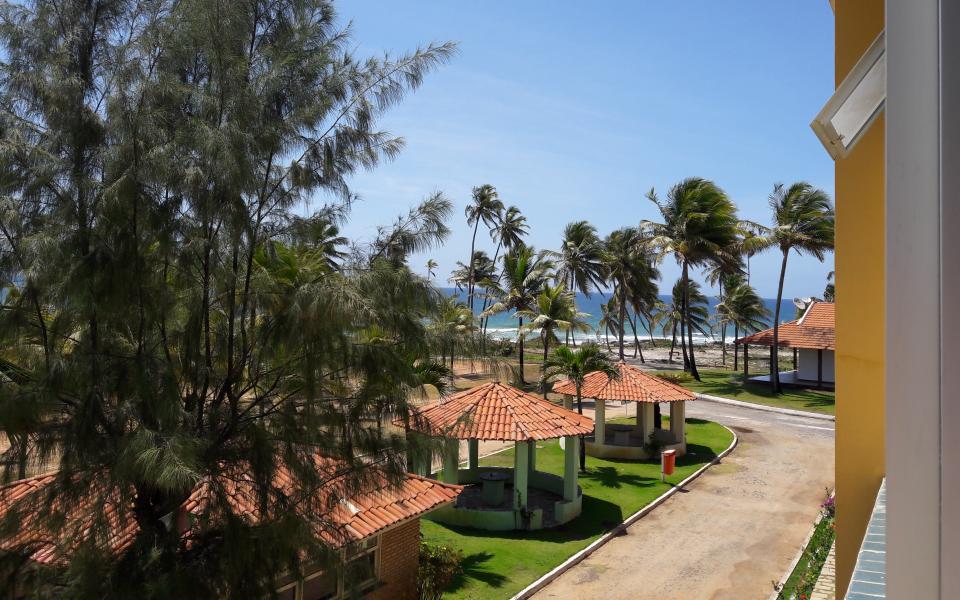 "Reconciliation with Nature" was one of the three main axes of the meeting: working with the United Nations (UN) Sustainable Development Goals (SDG) as a basis for cooperation among religious traditions.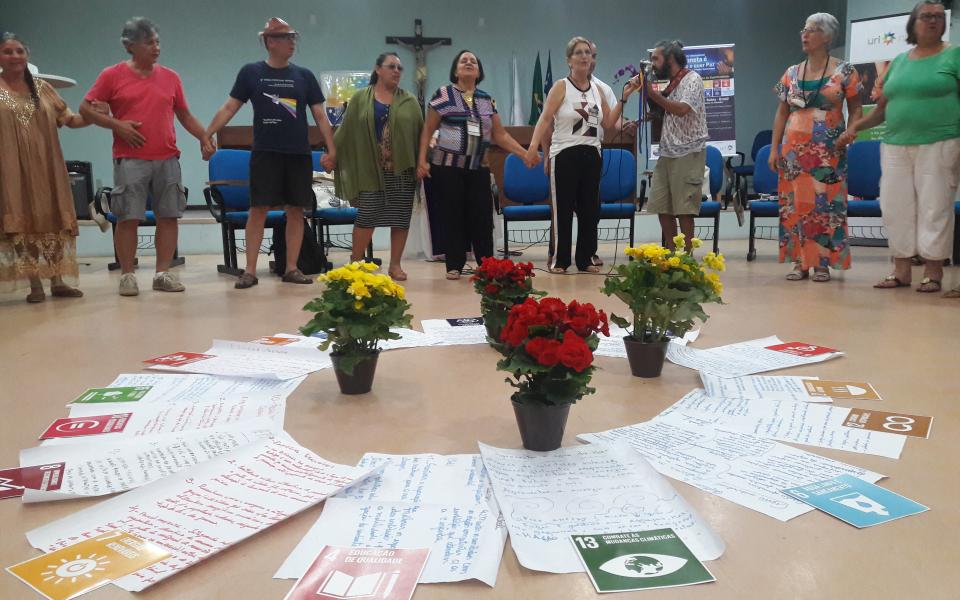 On October 26th, 2017, one of the highlights of the Opening Ceremony was "The Entrance of the Four Elements of Nature", a beautiful rite led by a group of young people.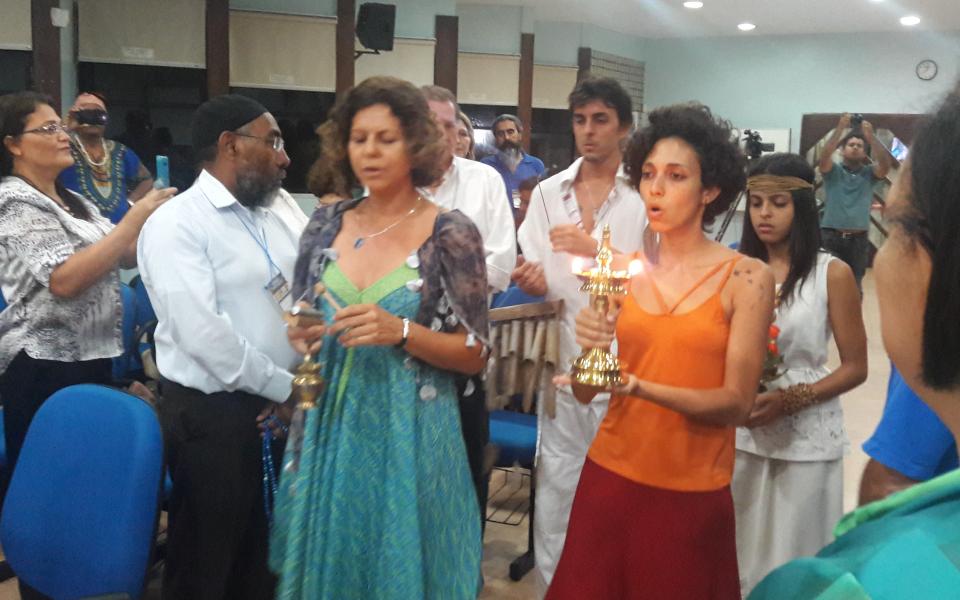 Many of the lectures and cultural presentations had environmental affairs as the main theme. Each day of the event started with a ceremony for the pacification of one element of nature. October 27th: Pacification of the Air Element. Guided by the shaman Alice Gress, from MIR CC – Rio de Janeiro, a native practice circulating the oldest tree of the property, connecting participants with the indigenous wisdom, involved by the sound of the shamanic drum.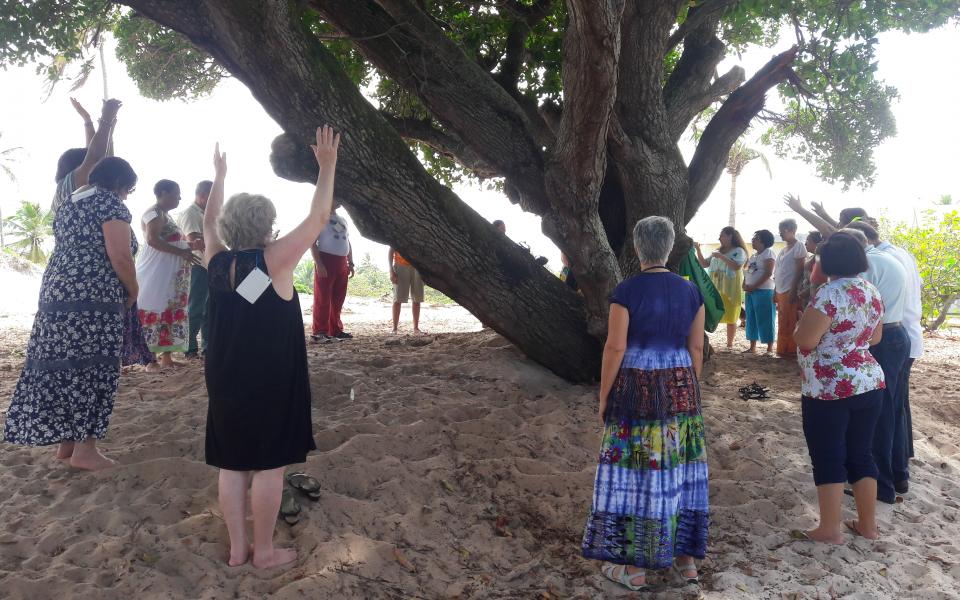 October 28th: Pacification of the Earth Element. In the gardens of the property, the Global Council Trustee Salette Aquino led a circle of representatives of the spiritual and religious traditions of the sacred books, all participants with the feet firmly grounded on Mother Earth.
October 29th: Pacification of the Water Element. Led by Marly Pedra, Ana Santos, Célia Palma, Sueli Soares and Andréa Elias, from Fé Menina CC, establishing a connection with the sacred in the feminine principle expressed in the waters of the ocean.
Another very beautiful moment was the Meditation and Contemplation of the Stars. Under a beautiful starry sky, looking at the cosmos and meditating on how the depths of ourselves connect with the depths of the universe. It was followed by a practice for cooperation between all interfaith movements, led by Paulo Santos – UNISOES CC.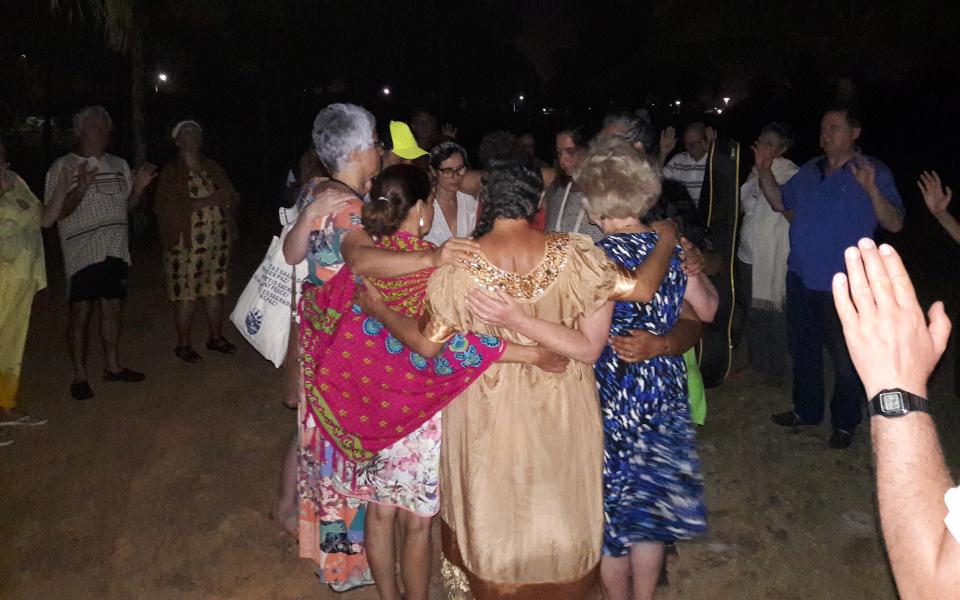 Participants left the meeting more aware and sensitive about environmental issues, full of ideas and action plans, feeling deeply connected with each other and with the planet, unified within the heart of Mother Earth.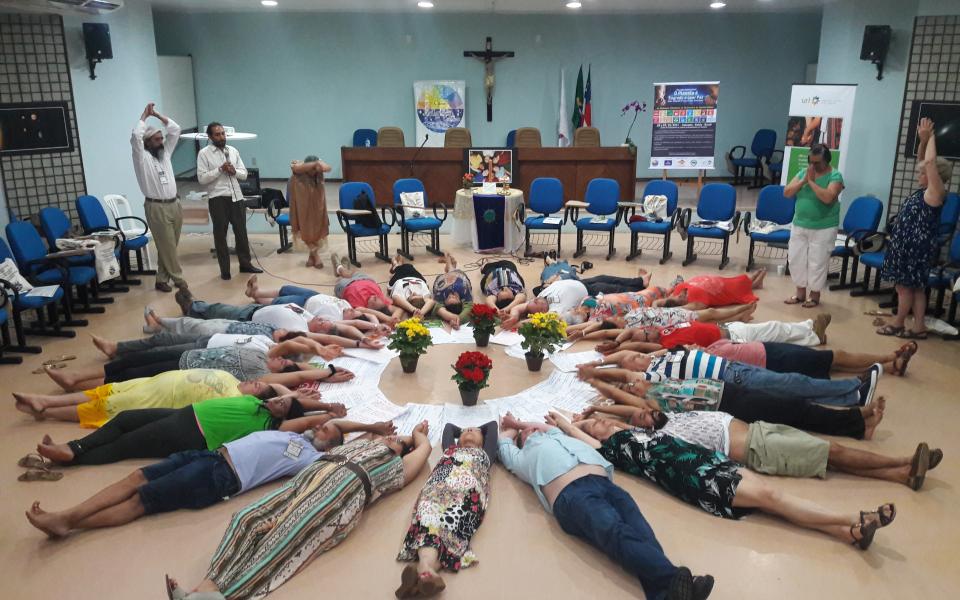 Cooperation Circles Involved