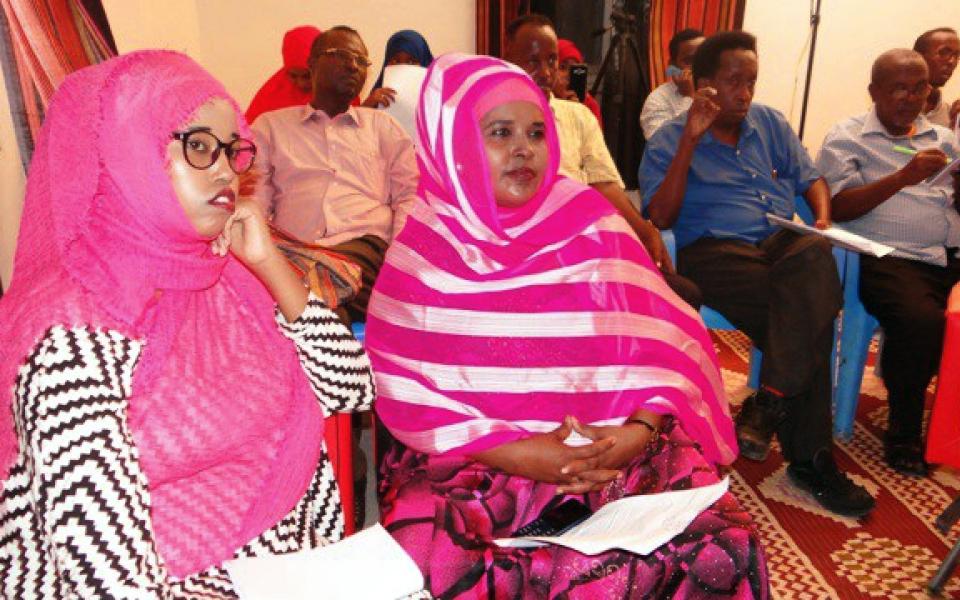 On Saturday April 7, 2018 the Somali Youth Voluntary Group (SOYVGA) organized and hosted the Golden Rule Day celebration in Somalia, in cooperation with the United Religions Initiative Somalia Cooperation Circle (URISCC).
Last year, Somalia's religious leaders endorsed the Golden Rule Day structure, and its act of law, during a half-day event for the Golden Rule Day celebration in Mogadishu on Wednesday April 5, 2017. The event was organized by the URISCC and funded by the Horn of Africa Region office of the URI, along with Sheikh Adam Dhere Charity Association (SADCA), which is a Somalia Cooperation Circle.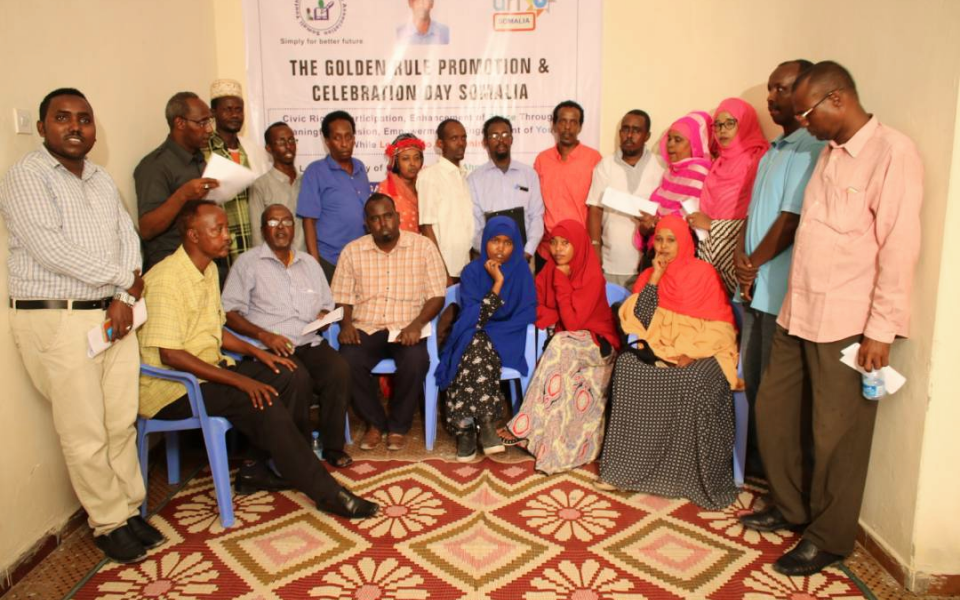 "Given the two decades of the conflict, and the experience of bad governance before 1991, civic responsibility and awareness of the Somalia citizens is crucial for the country's post-conflict and state building process. In light of this, SOYVGA in partnership with URISCC organized a one day event on the role of youth in community development. The event was an inspirational celebration for Golden Rule Day along with discussion in which experts in the field, civic leaders, and the youth interacted to find a solution for the common problems faced by our youth today," said SOYVGA Executive Director Mr. Abdukadir Mohamed Nur.
Cooperation Circles Involved