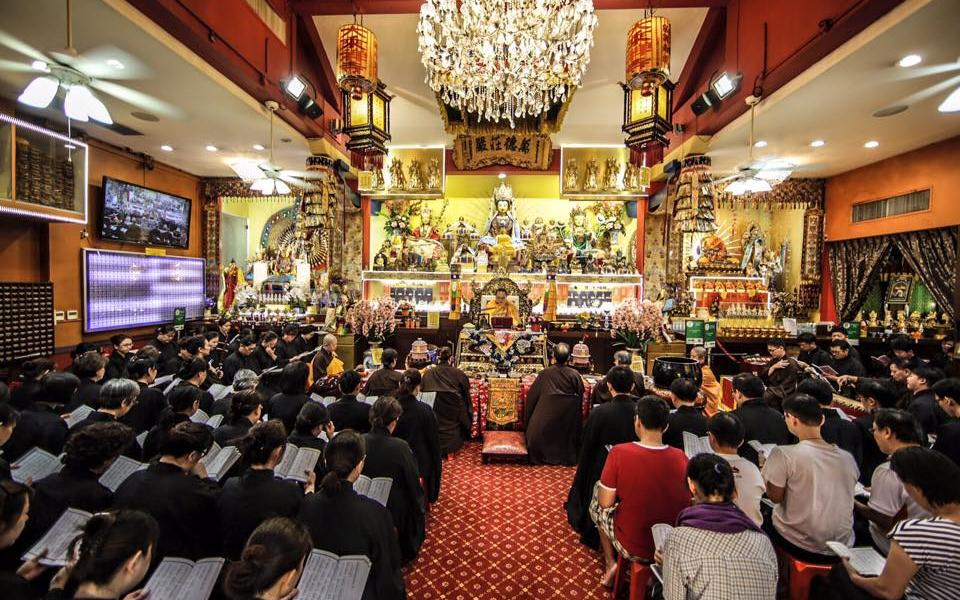 The Ullambana, or Ghost Festival (also known as Zhongyuan Jie, Gui Jie, or Yulan) is a traditional Buddhist and Taoist festival held to honor beloved ancestors who have passed away. During the festival, the deceased are believed to visit the living. Although Ullambana is celebrated at different times in different places, many people will celebrate it this Friday.
During the festival, participants honor their ancestors by leaving out ritualistic food offerings, burning incense, and burning paper representations of clothes, gold, and other desirable items for the visiting spirits of the ancestors. Families often sit down to elaborate meals served with empty seats for each of the deceased in the family, as if the missing family member were still alive and part of the festivities. Some families release small paper boats and lanterns over water, which are supposed to act as signposts for wandering spirits.
Many cultures around the world share similar festivals to honor deceased loved ones – Dia de los Muertos in Mexico is one such example. The worldwide URI community encompasses people of many cultures and beliefs; in fact, the URI Preamble, Purpose and Principles state, "We respect the uniqueness of each tradition, and differences of practice or belief." Learning about each other's holidays is one beautiful way to share this respect.