URI North America is thrilled to welcome one of our newest Cooperation Circles. We know that we are stronger together!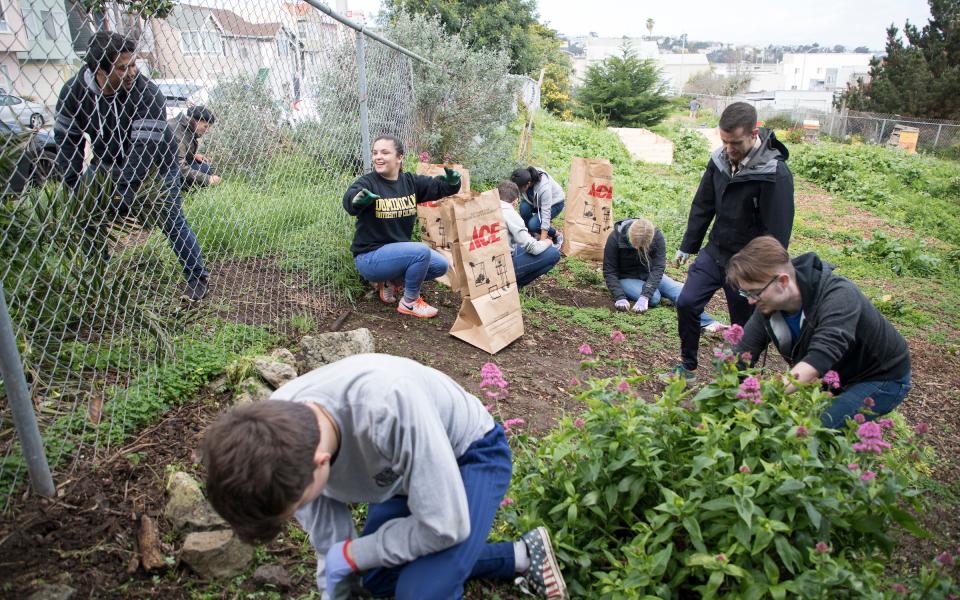 Habitat for Humanity Greater SF - Interfaith Community
Location: San Francisco, California, USA
Contact Person: Calvin Payne-Taylor, Interfaith Relations Coordinator, [email protected]
Mission Statement: "To create space for interfaith dialogue and coalition-building between faith organizations, with a focus on providing compassion and service work to our local communities, in the form of neighborhood revitalization and affordable housing efforts. By collaborating with Habitat and our faith traditions, we work together to increase our peace-making, compassion-building, and Earth-preserving efforts here in the Bay Area and further afield."
Areas of Focus: Community Building, Interfaith and Intercultural Understanding and Dialogue, Poverty Alleviation/Economic Opportunity,Youth
Website:  www.habitatgsf.org/faith
We all know the saying "home is where the heart is," But for people who have no home to call their own, that thought carries little meaning. Building homes for people to dwell in peace is what our newest Cooperation Circle of URI North America thrives on. But Habitat for Humanity Greater San Francisco, Calif. has taken that one step further by embracing the diversity in their area and creating Habitat for Humanity Greater SF - Interfaith Community (HFHSFI).
"We live our faiths, not compromise them, by joining together to provide decent housing for all. And we do it for the sake of the world God created and loves!," wrote Habitat for Humanity International CEO Jonathan T.M. Reckford in the organization's Interfaith Advocacy Toolkit.
Explaining the history of Habitat's involvement in interfaith, the toolkit explains, "In 2006, when Nic Retsinas, director of Harvard University's Joint Center for Housing Studies, became chair of the board of directors of Habitat for Humanity International, he initiated a process to explore greater interfaith involvement with our ministry. Islam, Judaism and Christianity—as well as other faith groups, have in common strong theological calls to care for the poor. Each group has also held long traditions of providing shelter as a means of helping families move out of poverty."  
"The concluding long-range vision was for the world to see and experience these three religions (and others) working and advocating together in all parts of the world to end poverty, with decent shelter for all as a core issue. The short-range goals included attempts to organize interfaith groups in communities worldwide to focus on adequate shelter in efforts to end poverty. Habitat for Humanity assumed a leadership role to challenge its entities worldwide to develop interfaith communities."  They created The Habitat for Humanity Interfaith Advocacy Toolkit to help aid in that process.
Habitat for Humanity San Francisco, unlike Habitat International, was already a pioneer in interfaith organizing beginning as early as the 1980s because of the natural multiculturalism in the region. With the hopes of revitalizing a program that had not been thriving in San Francisco in recent years, HFHSFI hired Calvin Payne-Taylor as the Interfaith Relations Coordinator in November 2017.
Excited about his new role and with a passion for interfaith coalition-building, he started planning his first interfaith event for HFHSFI.  This was a two-day Great Green Weekend event in April, that drew volunteers from several different area organizations to restore and beautify six different green zones in the region.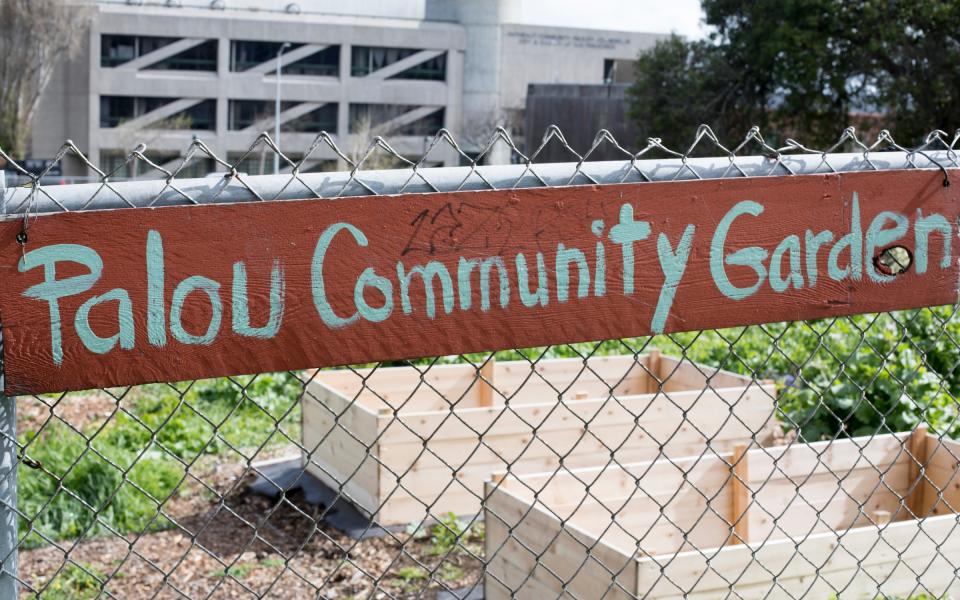 Habitat's participation in the event was the restoration project at Palou Phelps Community Garden. They worked closely with partners at Palou Phelps and helped rejuvenate this public green space, which serves as a sanctuary for plants native to California and certain bee species.
It was not difficult to sense the pride as Payne-Taylor described how successful the event was. "It turned out to be a powerful day with wonderful interfaith speakers, faith leaders of different beliefs leading prayer, and guided interfaith reflection between participants while they worked together to restore a garden in the Bayview neighborhood of San Francisco," he said.
There were representatives from five different faith practices: Greek Orthodox/Episcopalian, Buddhist/Jewish, and Spiritualist/Lutheran traditions. During the day, questions designed for interfaith reflections were handed out to the volunteers to stimulate and enhance the exchange of thoughts and conversations.
Payne-Taylor contemplated on an inspiring moment from that day, "A group of Catholic students who came were surprised and inspired to hear from someone who identified as both Jewish and Buddhist. They seemed surprised at first, but his message of peace and harmony seemed to speak to them, and they gardened alongside each other for the rest of the day."
That first interfaith event generated a great deal of excitement, and similar events are now in the works for July 28 and September 15 of this year.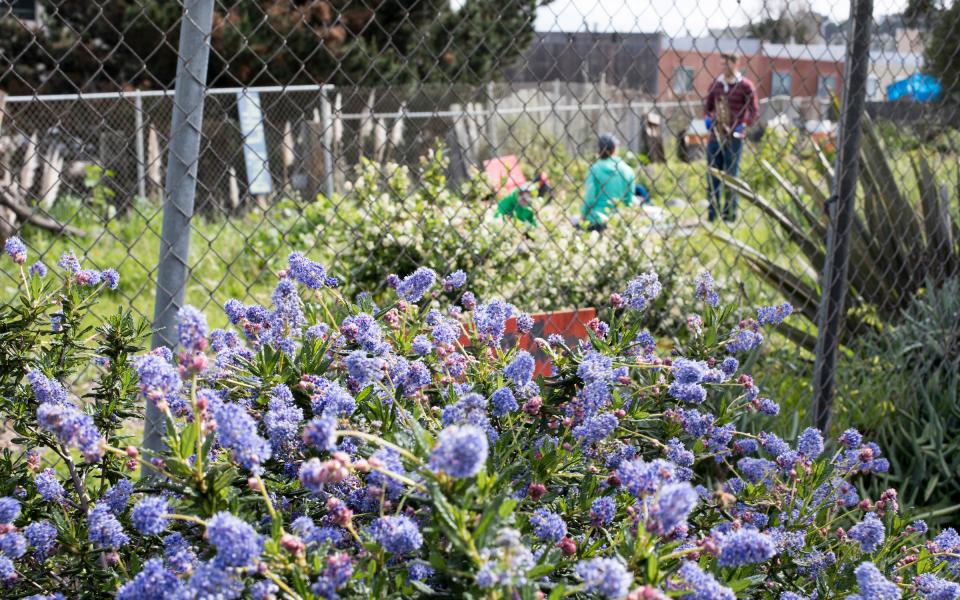 "In email communications and calls with these faith-driven volunteers after the event, it became clear that they wanted to continue the dialogue about interfaith theologies, service work, and community building," Payne-Taylor expounded.
The original participants were so touched by their experience that they went on to create one of URI North America's newest Cooperation Circles (CC), Habitat for Humanity Greater SF -- Interfaith Community.
Enthusiastically he reiterated what drives their CC, "We volunteer together with Habitat's Interfaith program, sharing days of service as well as interfaith reflections, and taking part in Habitat-sponsored interfaith events. We engage in ongoing interfaith dialogue within our group, and we meet in person to plan events in service of the community and discuss issues pertaining to the local interfaith community."
And HFHSFI doesn't just do garden restorations, they are currently planning an upcoming Interfaith Concert and Art Auction, called Building in Harmony on August 4 at St. Francis Lutheran Church.  There will be live musical performances followed by an art show and auction featuring pieces from local, faith-infused San Francisco artists.  All proceeds will be used for the "mission of creating pathways to affordable homeownership and neighborhood revitalization in the Bay Area."
As part of bridge-building within the local faith community, HFHSFI also recently built a Habitat Playhouse for children at GLIDE ministries, which is "a radically inclusive, just and loving community mobilized to alleviate suffering and break the cycles of poverty and marginalization.".
During the URI Appreciation Interview for groups applying to be Cooperation Circles, Payne-Taylor embraced future involvement with URI. "Our community of interfaith volunteers at Habitat would like to have greater connection to the wider interfaith community in the region, and we would like to take part in URI events and other opportunities for outreach and knowledge sharing," he shared.
Interfaith will continue to be a passion for Payne-Taylor and HFHSFI going forward, "The more I learn about other faiths, the more I recognize them as alternate paths to truth and justice, which seem more and more compatible with all other earnest, open-hearted paths to truth and justice."
With pride we announce that Habitat For Humanity Greater SF-- Interfaith Community has found a "home" with URI North America!
__
If you would like to know more about HFHSFI or how you can get involved, contact Calvin Payne-Taylor at [email protected]
This piece was written by URI North America Storytelling Intern Robyn Lebron. You can read more of her work here.
Cooperation Circles Involved