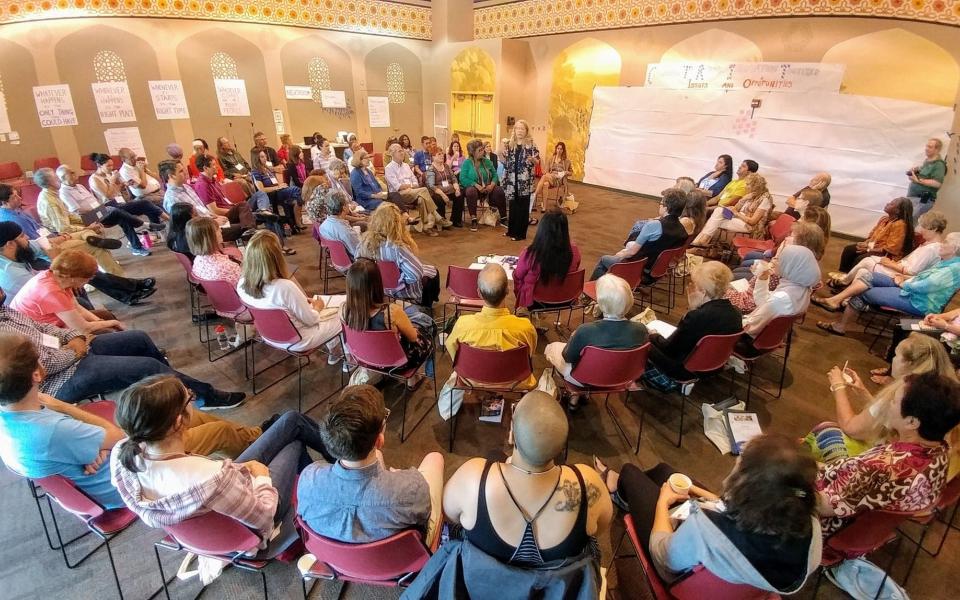 Circles have always been an essential part of URI. In a circle, there is no head of the table; all voices are heard and valued. This is why URI's grassroots, interfaith groups call themselves "Cooperation Circles."
In this photo, participants share an experience of deep listening at the URI North America Regional Assembly, which took place in Maryland, USA on July 27-29 and gathered URI members, Cooperation Circles, and Affiliates from across the US and Canada.
The assembly provided a chance for widespread peacebuilders to come together and share ideas, best practices, and inspirations. As Marvin Gawryn, the executive director for Interfaith Council of Southern Nevada (a URI Cooperation Circle in Boulder City, NV), expressed, "It was, and continues to be, an outstanding experience. My hope was for a time to get to know each other and deepen relationships. And that has happened in spades!"
Storytelling intern Robyn Lebron has shared her experiences from the URI North America Regional Assembly. Read her observations here.