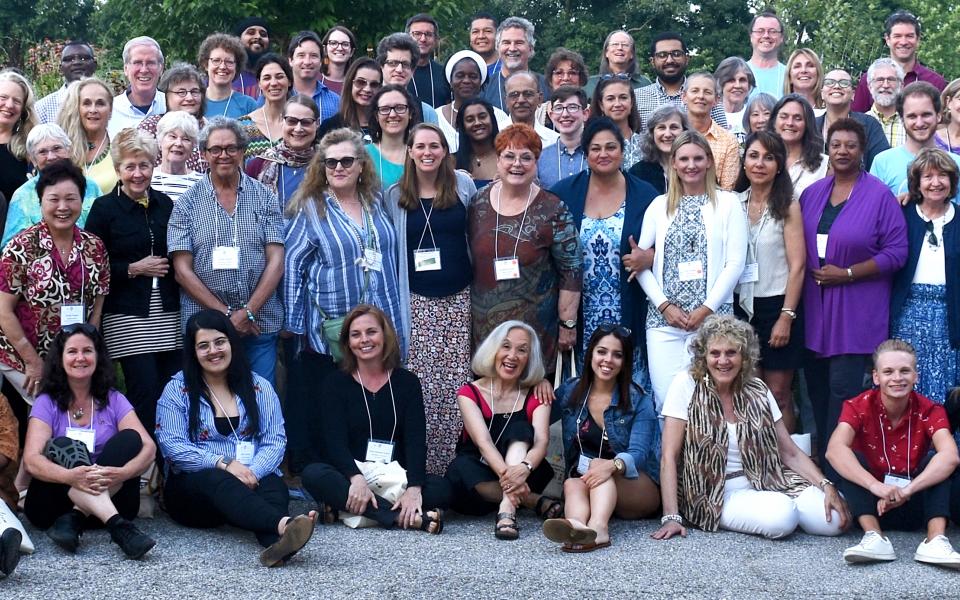 One month ago, URI North America had a historic moment: for only the third time our history, members from across the US and Canada gathered in-person to support and connect with one another. In all, 86 people from 56 different Cooperation Circles and Affiliates - from Alaska to Ontario to Florida -  gathered at a retreat center in Maryland for the weekend. 
Together, over the course of the gathering:
We connected,
We learned,
We shared,
We sang,
We laughed,
We identified collective priorities, 
We grew,
We gave each other hope,
And so much more! 
Participants used these words as they shared what impacted them most and what they were taking home: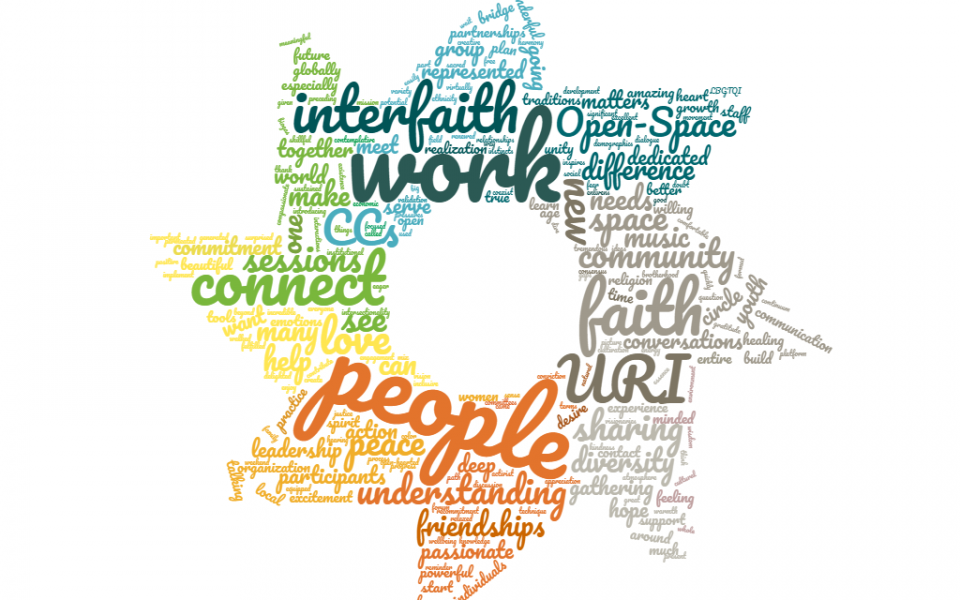 The Assembly was such an incredible moment for our URI community and yet, as I think back to it, I have been trying to hold it not as the beginning or the end of something, but rather as a step -- or maybe a few steps -- in the rich history of URI as a connecting force. May it be a step that leads us individually into deeper relationships with our fellow URI members; may it be a step towards our organizations working in close collaboration. And may it be a step that moves us closer to our collective goal of creating cultures of peace, justice and healing for the Earth and all living beings. 

Knowing the power of the step that we have just taken, we want to invite those of you who were not able to be at the gathering into the power and spirit of it. 
Here are some ways to experience the gathering and get involved!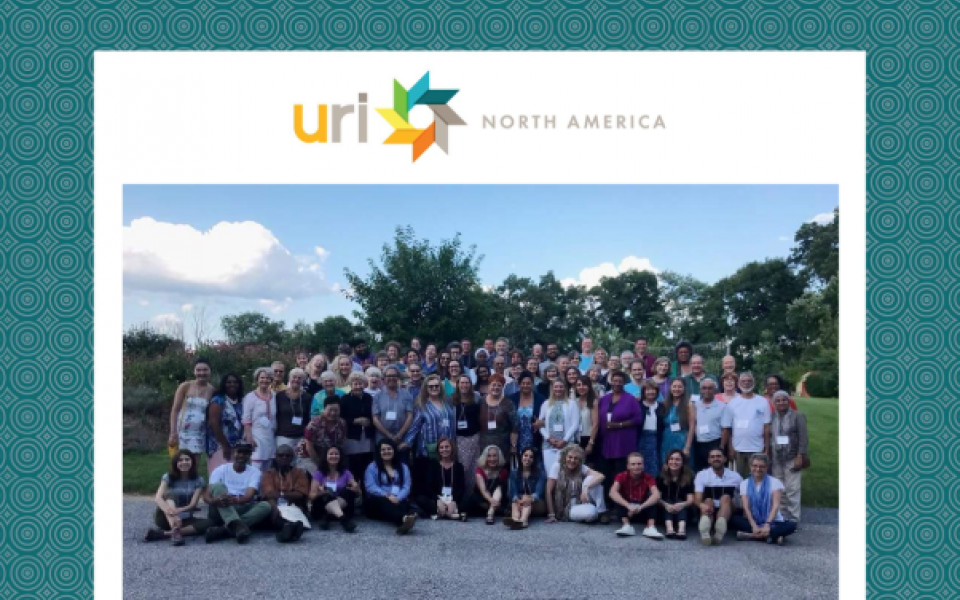 The Book of Proceedings contains,
Notes from 23 breakout sessions convened by participants. Topics include:

Youth Leadership in Interfaith
Is Interfaith Really Inclusive?
Interfaith Context for Conflict Resolution
Sacred Being Precedes Sacred Doing
and many others.

Photos from throughout the weekend
Details of the integration of ideas and action planning session on Sunday
and more!
Check out the book at this link!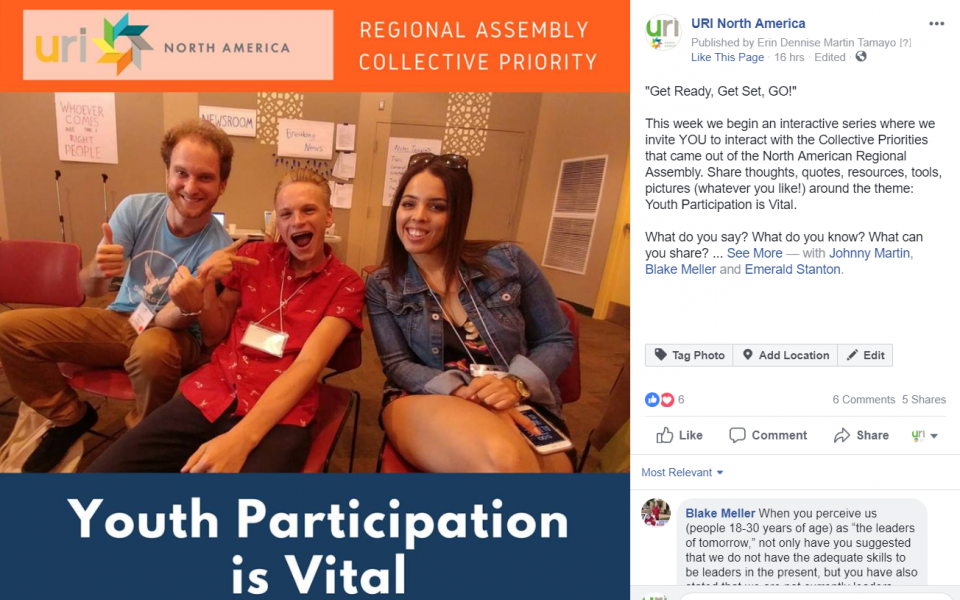 For the next four Thursdays, we will be having conversations on our Facebook page about the collective priorities you are helping us identify. Each week, we will post about a different priority and ask you to share your wisdom, best practices, resources, etc. Join us! 
As participants arrived at the Assembly, they each recorded a short video introducing themselves and their work. Follow this link to watch some of those introductions. 
_____
I truly hope that you will take advantage of these opportunities to deepen your connections with fellow interfaith peacebuilders, build skills to enhance your local work, and contribute your expertise. Please also consider sharing this email with other members of your Cooperation Circle/Affiliate who might not be on this email list. 

Thank you for being a part of this global URI community!

In Gratitude and Service, 

Sari Heidenreich, URI North America Regional Coordinator
on behalf of the 2018 Regional Assembly Planning Team