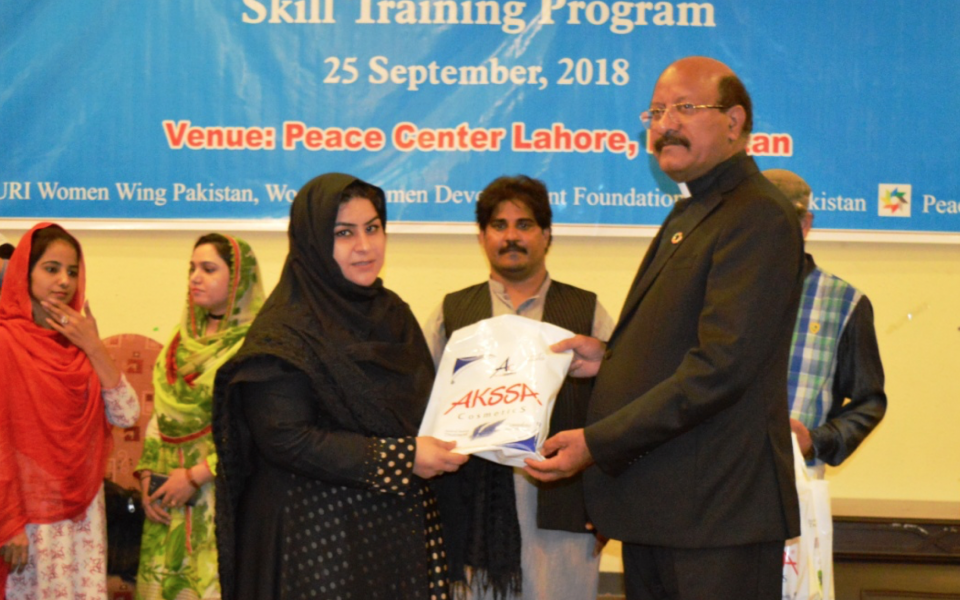 URI Women Wing Pakistan organized a training program with the theme of "empowering women through skills," with the partnership of URI Pakistan, Peace Center Lahore and Working Women Development Foundation, on 25th September, 2018 at Peace Center Lahore.
It was a national training program for unskilled and illiterate girls and women belonging to the poorest families. (For daily food, they have to work with their family members at brick factories, and in the fields and houses of rich people.) With skill-building trainings, though, nearly 90 girls and women from different cities throughout Pakistan, and from different faiths and communities, are able to learn the skills to work in beauty parlors and sewing centers, and take control of their own careers.
Sr. Sabina Rifat, Coordinator Women Wing URI Pakistan, shared the objective of the training. She said, "I am working with marginalized women and girls from different religions in Pakistan. My strong belief is that, together, women can change everything through their talent and skills."
See the full report and more photos in the PDF link below.