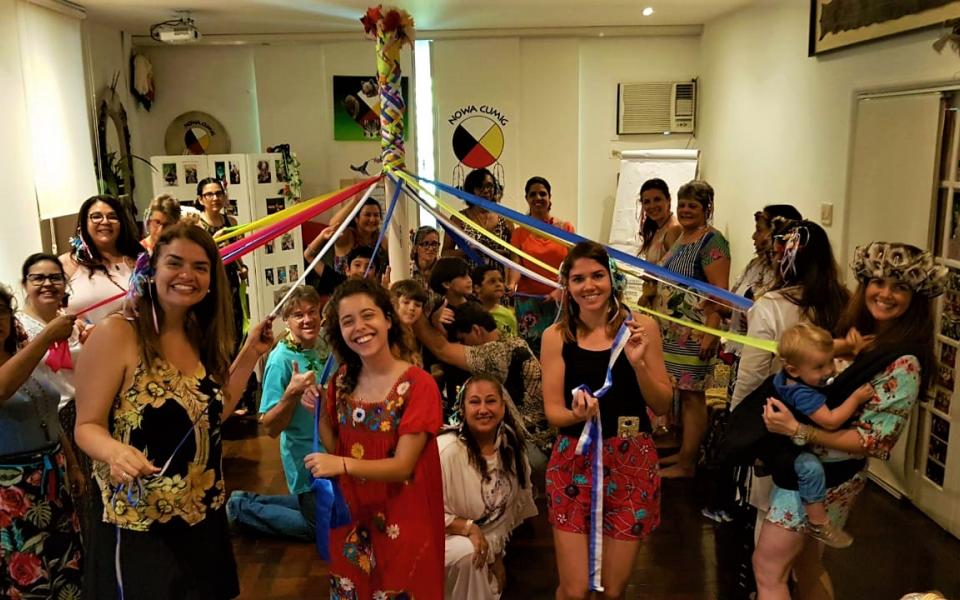 The Interreligious Movement of Rio de Janeiro (MIR Cooperation Circle) was a supporter of the Spring Party, which was held by the Nowa Cumig Center of Native Traditions on Sunday, September 22, from 11am to 2pm, and attended by approximately 50 people.
Each season of the year brings with it its own characteristics. Spring, summer, fall, and winter reflect our life on earth. And our inner life, in turn, is extremely influenced by the different seasons.
Dancing synchronically with the perfection of nature leads us to know each other better. We learn a lot from the cycles of our Mother Earth. Spring brings with it the cycle of birth, childhood, sunrise, the element of water, and love, represented by the eagle. With spring, we sow and plant what we want to see born in our lives. It is time to honor the way and to make choices more clearly.
---
Click the yellow arrows to scroll through the photos in the slideshow below.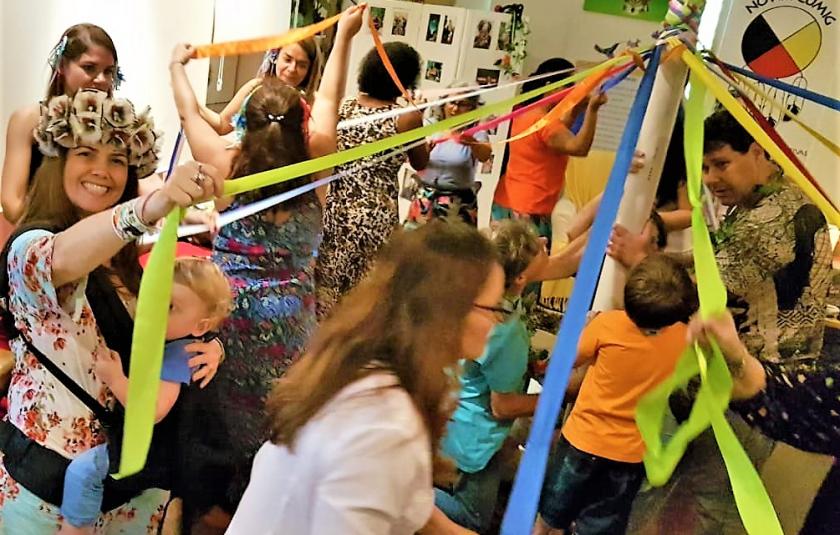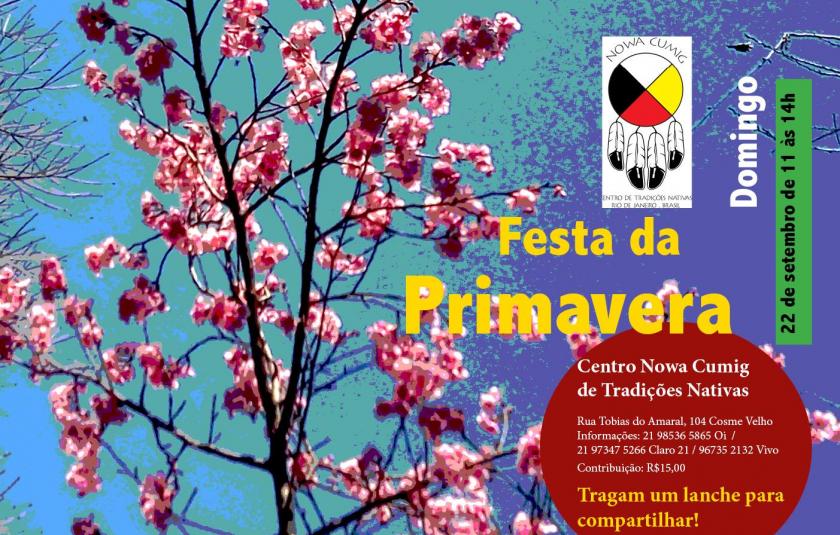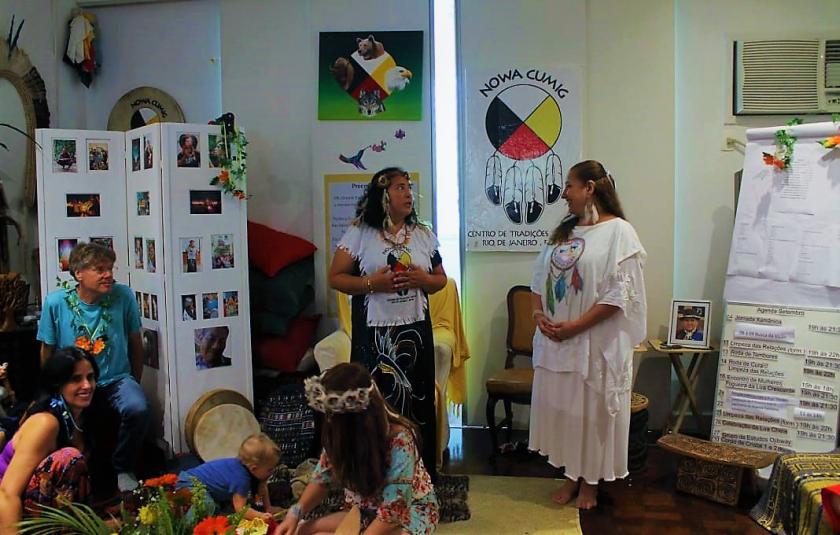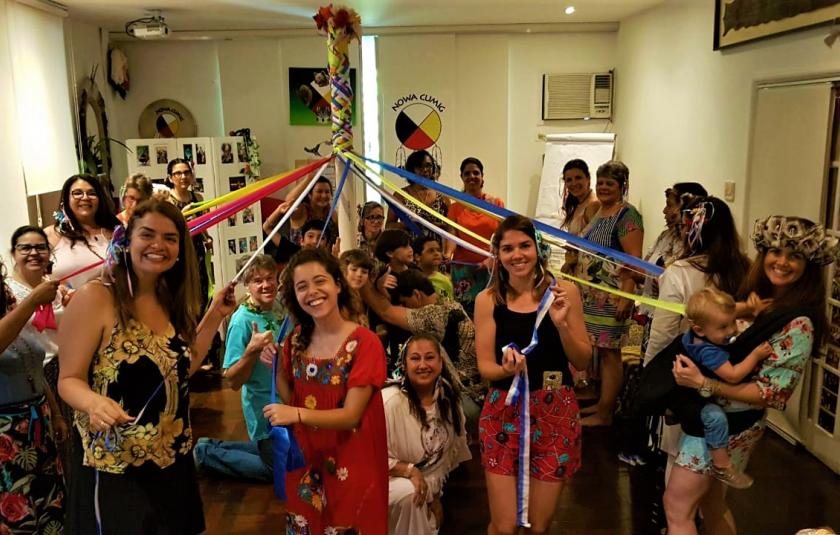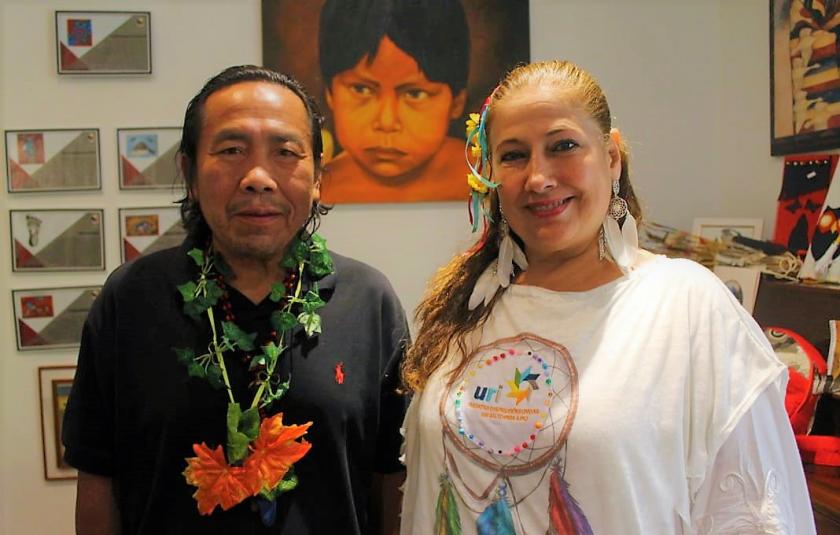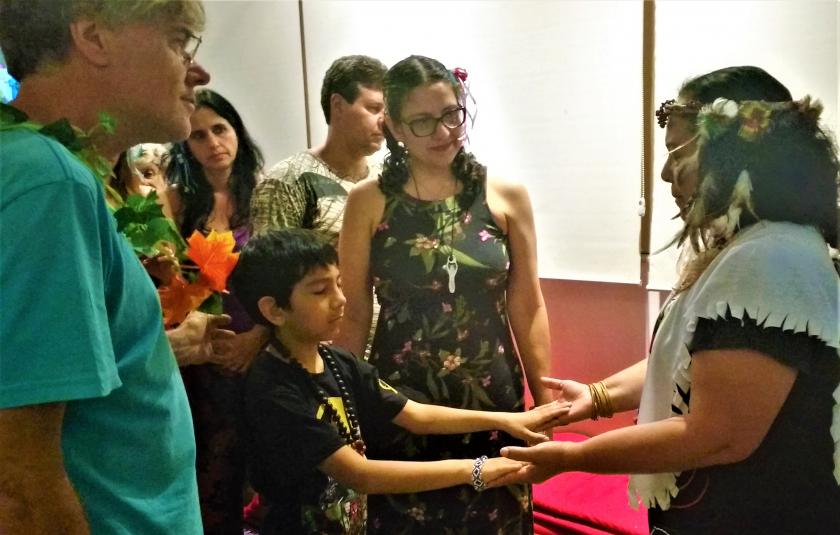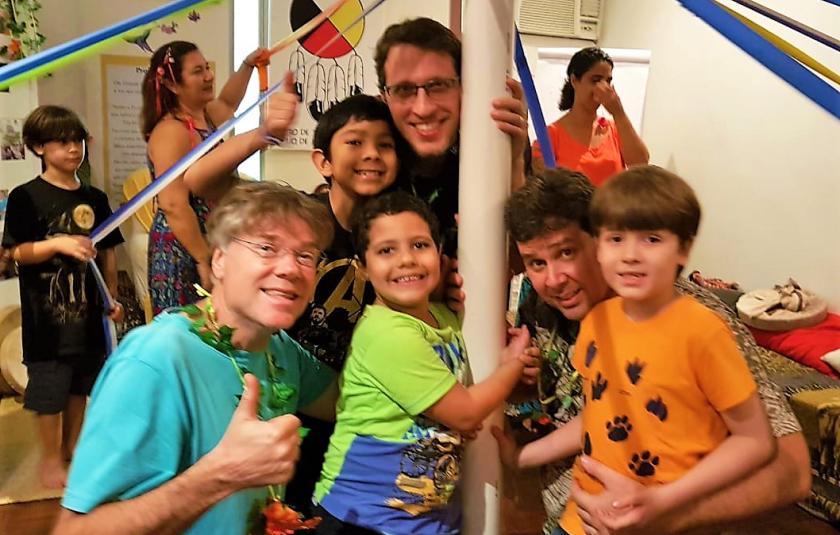 SPANISH TRANSLATION:
Fiesta de la Primavera
El CC MIR - Movimiento Interreligioso de Río de Janeiro fue socio de la Fiesta de Primavera, celebrada por el Centro de Tradiciones Nativas Nowa Cumig el domingo 22 de septiembre, de 11am a 2pm.
Cada estación del año trae consigo sus propias características. Primavera, verano, otoño e invierno reflejan nuestra vida en la tierra. Y nuestra vida interior, a su vez, está extremadamente influenciada por las diferentes estaciones.
Bailar sincrónicamente con la perfección de la naturaleza nos lleva a conocernos mejor. Aprendemos mucho de los ciclos de nuestra Madre Tierra. La primavera trae consigo el ciclo del nacimiento, la infancia, el amanecer, el elemento del agua y el amor, representado por el águila. Con la primavera sembramos lo que queremos ver nacer en nuestras vidas. Es hora de honrar el camino y hacer elecciones más claras.
Al evento asistieron aproximadamente 50 personas.
---
PORTUGUESE TRANSLATION:
Festa da Primavera
O CC MIR – Movimento Inter-religioso do Rio de Janeiro foi apoiador da Festa da Primavera, realizada pelo Centro Nowa Cumig de Tradições Nativas no domingo, 22 de setembro, das 11 às 14h.
Cada estação do ano traz consigo suas próprias características. A primavera, o verão, o outono e o inverno refletem nossa vida na Terra. E nossa vida interna, por sua vez, é extremamente influenciada pelas diferentes estações.
Dançar sincronicamente com a perfeição da natureza nos leva a conhecermo-nos melhor. Aprendemos muito com os ciclos da nossa Mãe-Terra. A primavera traz consigo o ciclo do nascimento, infância, nascer do sol, o elemento água e o amor, representado pela águia. Com a primavera semeamos e plantamos o que queremos ver nascer nas nossas vidas. É o tempo de honrarmos o caminho e de fazermos escolhas com maior clareza.
O evento contou com a participação de aproximadamente 50 pessoas.