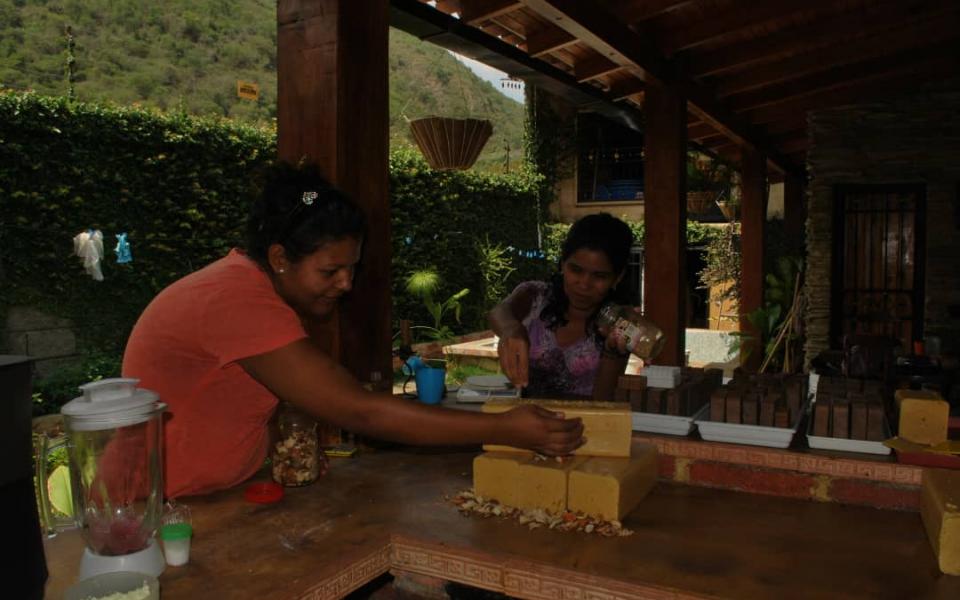 EcoSoap, an Alternative Economic Self-support for Empowered Women in the Venezuelan Andes
EcoSoap is a line of biodegradable soaps that offers the properties of a traditional soap, made from natural fats, plus the added value that gives essential oils and medicinal plant extracts. These ingredients provide soft natural aromas and excellent therapeutic properties, provided by the secondary metabolites present in the aqueous extracts of plants.
Ecosoap was the initiative of two friends who invited me to work with them, brothers under Catholicism; I with Indigenous roots, and all of us members of Quinaroes Cooperation Circle (a URI member group in Venezuela). At first, we were just three adults plus one man's daughter, so together: two women; one girl and one man. We worked around a year alone, then we dared to open work exchanges for students. Because it was the people we trusted the most and we saw it as an aid to them, we coordinated schedules, and again they were mostly women.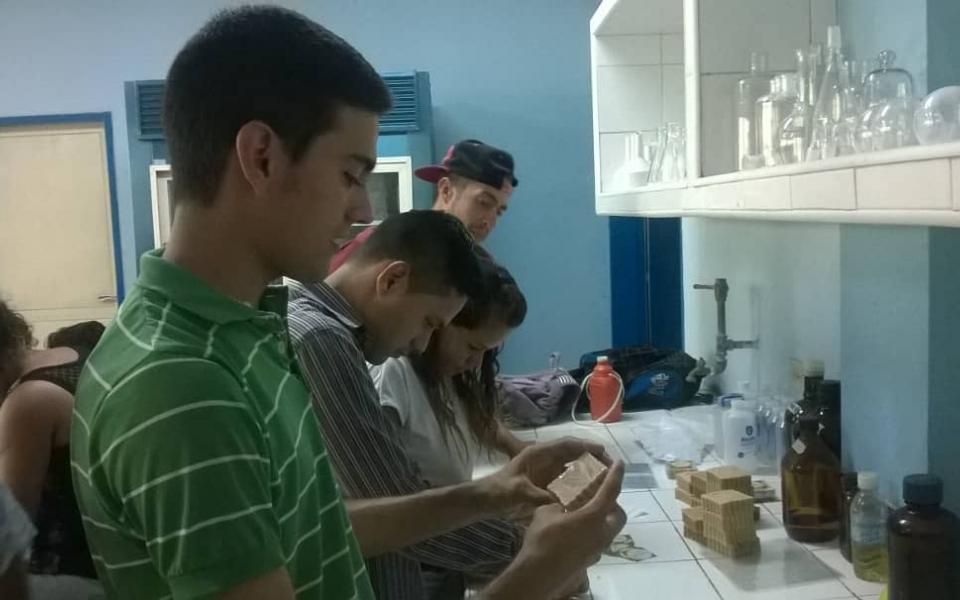 After a while, we realized that we really wanted to consolidate a company with a social sense that from an example of teamwork and joy at work, and this could be replicable. Further; we have honest, hardworking, friendly people, problem solvers, who have a sense to share, respect and the good humor that is so important during work hours. In addition, we always try to make fair payments of wages; we do not pay the minimum salary, because it is not enough for anything.
Some women got involved with sales, others with production and others with packaging. More and more people came to work, although in 2018 about 9 people from the closest and most hard-working people left the country. This added to the fact that the mood was on the ground, because what we earned in our work at the University and did not reach but for a kilo of cheese and a carton of eggs per month. (I say this so that you have an idea of what represents the inflation in our country, when I say that you have to generate jobs where you earn better income and also where people are happy.)
We realized that, in sales, if we learned to sell, there was a lot we could gain. This was learned already from the experience of some women, who told us that for one December they bought their clothes thanks to the income in sales and that they did not have to ask their parents. That left us very happy.
"They confessed that their self-esteem had improved, they felt more self-assured, even family relationships were different - they now feel respected in their homes because they are working and providing extra income."
Yesterday I was talking with them, and they confessed that their self-esteem had improved, they felt more self-assured, even family relationships were different - they now feel respected in their homes because they are working and providing extra income. I asked them if they would change jobs and they told me that it depended, because they did not only care about the money, so they offered more, as it was important to feel respected and not exploited. We have had experience with very young girls who already have the responsibility of being moms of three children, in one of our cases. She did not work and now she can do the work of packing soaps in her own house and have a cash inflow. I felt my goosebumps, to tell her what I had won for a basket of packaged soaps and she gave a shout to the sky and the excitement almost raised me, gave me a hug so strong that those feelings can not be explained; I even want to cry. Many times, you do not know the influence you've had. It's not the money, this clear help. However, seeing their faces, listening to them speak of the security they now feel, of the maturity they have reached, I can confess that I do not regret continuing in my country betting on a better future. There is still kindness in my people, and there is also a lot of willingness to do things well.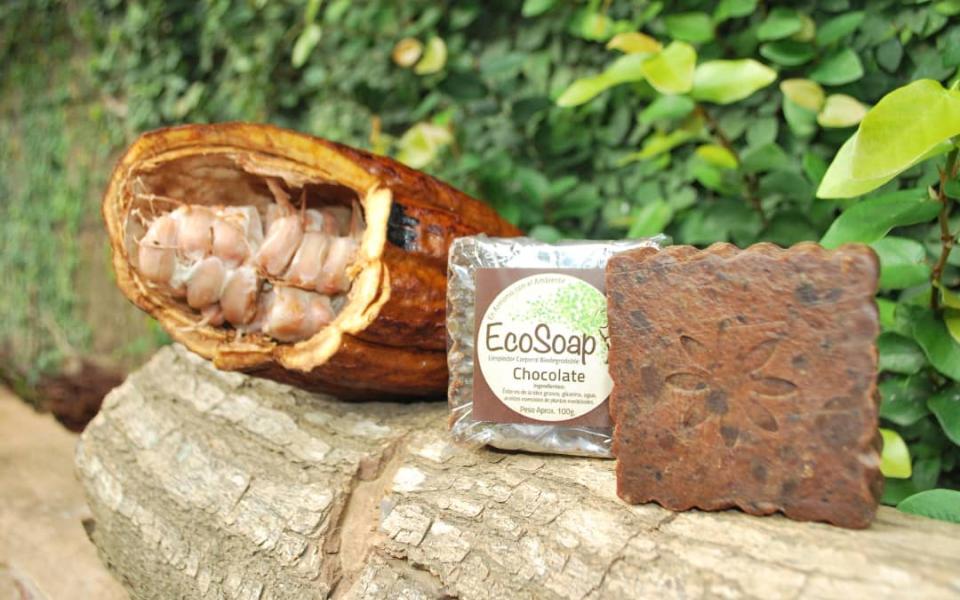 On the other hand, and with an importance that many times we do not see, it is the well-being that you can generate in the environment. We continue working with recycled oils and we are also making people aware of the importance of protecting forests, first by their water reservoir and second because the Tropical Andes constitute the priority terrestrial ecoregion (ETP) or hotspot of greater richness and diversity of the planet. But the degradation of forests in recent years represents a danger for these unique ecosystems (Trujillo and Mérida are two Andean states with high endemism, if we compare it with the rest of the national territory). We can also re-generate the research part in terms of the species of animals and plants present, such as birds and mammals, because they are of great importance for their performance in the dispersal of seeds and maintenance of forests. Another economic alternative that we are studying is to promote the cultivation of medicinal plants by local farmers, thus generating new farming alternatives and business opportunities.
We are happy and very grateful for this door that we were allowed to open, because this way we encourage people, we motivate ourselves because we are going to share our knowledge with the rest of the world, and when you tell your people that there are international organizations that want to talk about what that we do, that generates in you more confidence and gives you what they call here "small glasses of love for the soul."