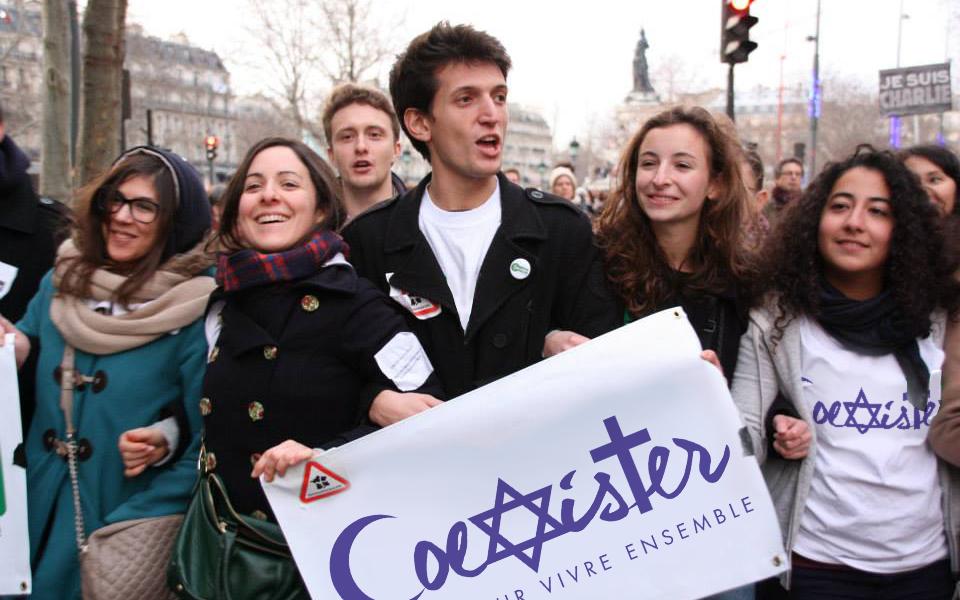 I'm pleased to present the first info digest this year bringing you up to date on some of the things that are happening around the URI network led by, involving, or in the service of young people.
Youth is, of course, one of URI's Action Areas, and so many URI Cooperation Circles (CCs), or member groups, have named it as something they're working on or would like to work on. The URI Global Office partners with regions (many of whom are doing their own actions to support youth as well) to help make sure that URI's work is age-diverse and young people's leadership is honoured and empowered.
Here's a run-down of some of the things that have been going on, or are coming up soon:
Young leaders from around the North America region visited the United Nations in New York City for Interfaith Harmony Week. This is a program that has been happening annually, and each year the participants share enlightening accounts of their experience. You can read more about their 2019 trip here.

The URI Southern African region hosted a Youth Ambassadors Training for the Girls Not Brides Campaign, in Lilongwe, Malawi. Using a 'train the trainer' model, nine Youth Ambassadors were equipped to lead follow up workshops in CCs across the region. They inspired young people to take action on ending early child marriage and supporting girls' education.

Youth for Peace, a youth-led CC in Bosnia and Herzegovina, celebrated its 5th birthday recently. In 2017, this high-powered CC hosted URI's Global Leadership gathering, consisting of staff and URI's board of Trustees, as well as supporters of URI's work and members from other European CCs. You can find out more about them here.

In the coming weeks, young people from CCs in the Indian State of Rajasthan will participate in a training to develop their capacity as leaders in their CCs and communities.

Another strong youth CC, Coexister, in France (and growing in a couple of other countries in Europe), is also celebrating its anniversary this year. Ten years ago, a group of teens established an association to make interfaith dialogue mainstream in a highly secular country. Now, they have thousands of members across France and beyond, and have a series of celebrations and events throughout the year. This week, I'll be joining them at a gathering in Berlin, Germany! Check them out here.
There's so much more than this happening across our network, which is why we'd love to hear from you! If you're part of URI and are a young person, or group of young people, or working to support young people, or even an age-diverse group where leadership is shared regardless of age, then send me your stories and we'll try and share them with the whole network throughout the year!
Matthew Youde
Associate Director of Global Programs for Youth Leadership Development
Cooperation Circles Involved