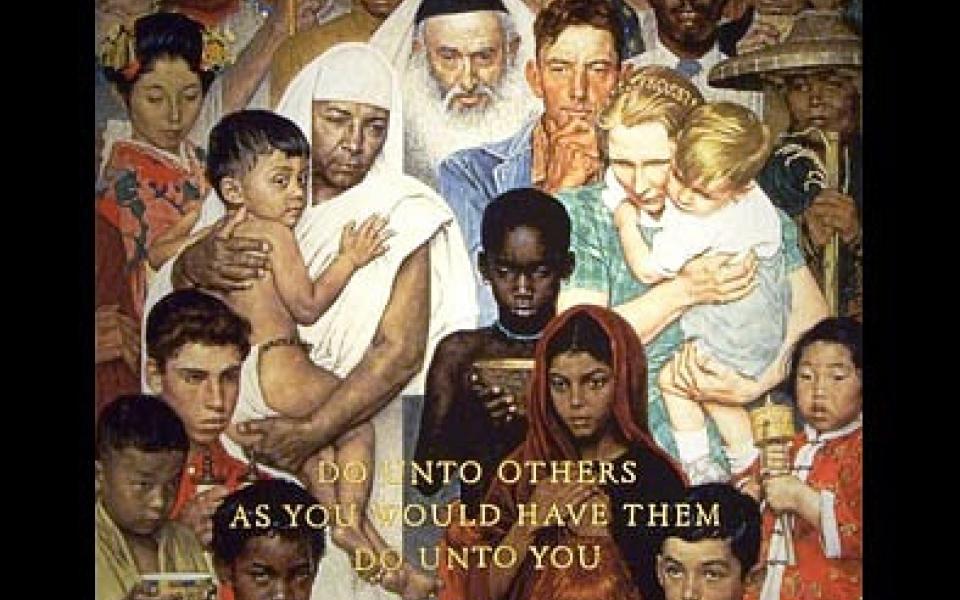 April 5 is Golden Rule Day, where we celebrate that universal ethic to treat others as we want to be treated, found in all our faiths and traditions. 
URI is working in partnership with like-minded organisations such as the Charter for Compassion and Golden Rule Project to mark this date with an all-day web broadcast of videos from around the world (many in our URI family have sent in videos - thank you so much for your generosity!). We will share this broadcast on our 
Facebook page
, and you can also view it on the page for the 
Charter for Compassion
. If you check out our Facebook page today, we're posting some videos as a taster to warm us up ready for tomorrow! 
The programs are divided into time-zones, with each showing a mixture of videos from that part of the world, with some international videos too! See how many URI Cooperation Circles (CCs) you can spot during the day!
Why not get friends, family and members of your CCs together to watch a few hours during your day? We'd love to receive photos or messages from you if you do hold watch parties! You can also hold virtual watch parties, since Facebook now has this feature; look for it when you open the video from your Facebook feed - it will let all your Facebook friends know you are watching and invite them to watch too! We also encourage you to interact with what you're seeing, leaving comments and sharing your own Golden Rule Stories!
Finally, do check URI's Facebook page and website during the day and beyond to see additional videos and statements from URI's global leadership and partners, as well as news stories about what CCs have been doing to mark Golden Rule Day!
Happy Golden Rule Day to all!