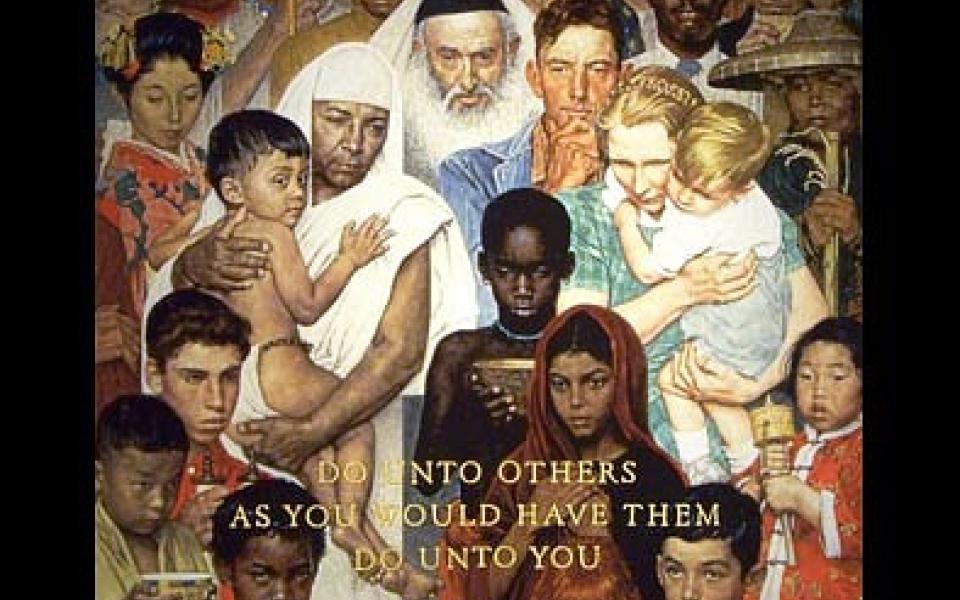 More than ever, our world needs peace and the healing of its wounds to bring about social justice, reconciliation, unity, harmony, equal opportunity for all, and working together for the preservation of Mother Earth. It is with this core belief that people of diverse religions, spiritual expressions and Indigenous traditions throughout the world established the United Religions Initiative (URI) to promote enduring, daily interfaith cooperation, to end religiously motivated violence, and to create cultures of peace, justice, and healing for the Earth and all living beings. 
URI is cultivating peaceful coexistence among different religions and cultures by engaging people to bridge religious and cultural differences and work together for the good of their communities and their environment.
In 2007, URI-Africa and Interfaith Peace-Building Initiative declared April 5th as "Golden Rule Day" in Addis Ababa, Ethiopia and began what is today a worldwide "Golden Rule Day" movement with 700 organizations in 165 countries proclaiming "Golden Rule Day" each year.
Our wellbeing increasingly depends on how well we interact and live together with others based on the teaching of the Golden Rule, which says,"Treat others the way you want to be treated." For a culture of peace, inter-religious and inter-cultural harmony, respect among nations, human dignity, and justice to prevail on Earth, it is high time to promote the teaching of the Golden Rule throughout the world.
Reflecting on the Golden Rule will help us to understand the interdependence of human beings and to celebrate our cultural and religious diversity. It will help us to get to know each other and to build trust and understating.  
It is with this in mind that URI is celebrating the Golden Rule Day on April 5th and calls upon all citizens of the world to live and act according to the teaching of the Golden Rule.