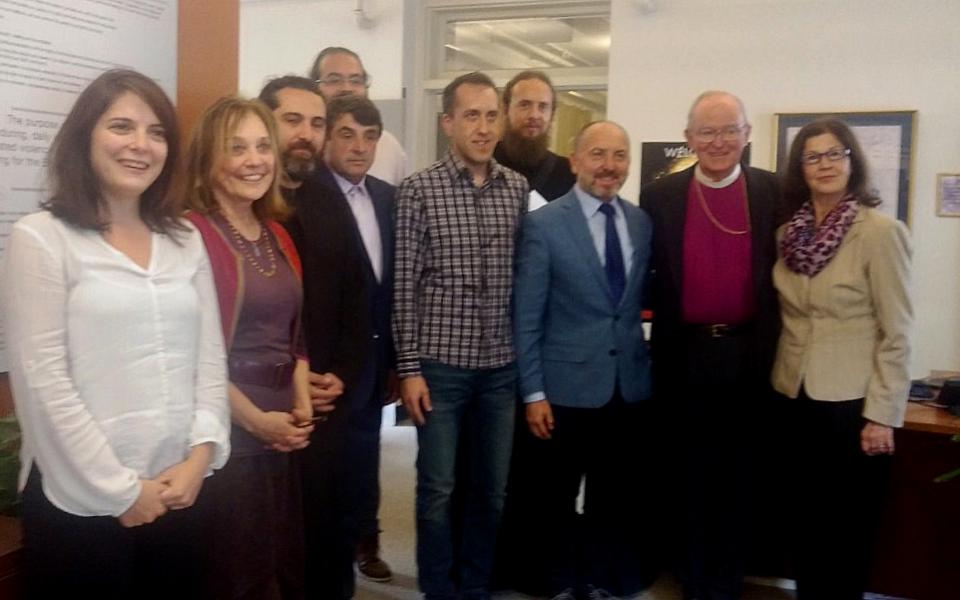 On Friday, October 18, 2019, the URI Global Support Office in San Francisco had the pleasure of hosting a delegation of community leaders from Macedonia for a lunch and discussion sharing knowledge and experience on peacebuilding. The interfaith group represented the Macedonian Orthodox Church, the Jewish community, the Bektashi Sufi community, and the Muslim and Methodist communities. The discussion touched upon topics and challenges that are present in American and Macedonian society, as well as worldwide.
"These are the types of meetings that leave a lasting impression on the visitors and have the most impact on the work they go on to do," said Alannah Crandall, Assistant Manager of International Programs & Events at Global Ties San Francisco, the organization who arranged the meeting through their International Visitor Leadership Program. The URI Global Office staff sends their appreciation for the opportunity to make meaningful connections and build bridges of peace and understanding with new friends.
See more stories from the URI global community here.