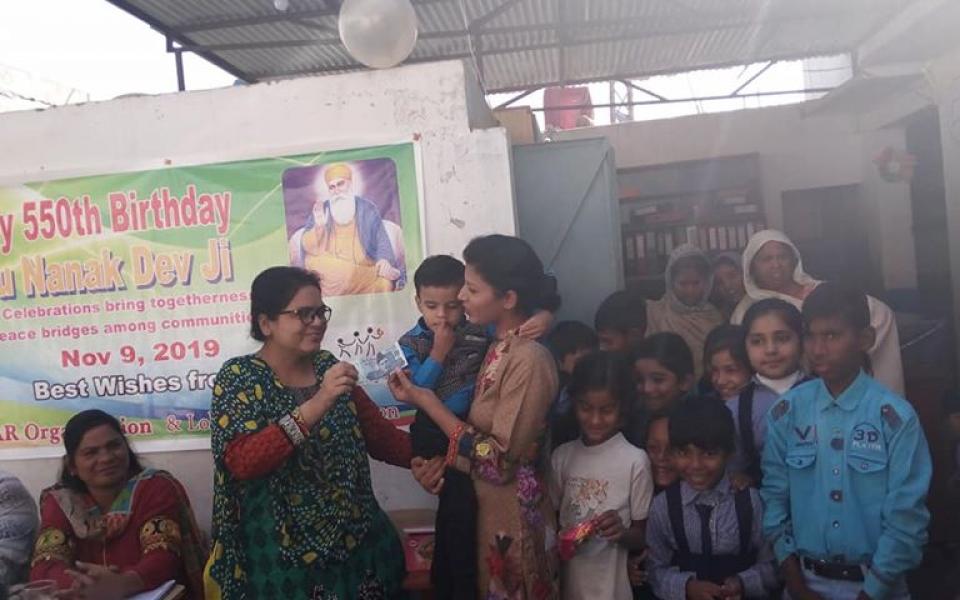 Peace and greetings from STAR Organization.
For the very first time, STAR had two great celebrations of great events. One was a celebration of the birth of Guru Nanak - the founder of Sikhism - with the Sikh community, including school children and teachers. One was the second birthday of Hazrat Muhammad (PBUH), the prophet and founder of Islam, with University students in Al-Fatah Complex. Both were very wonderful, because people enjoyed it and gave very good comments during sharing.
Participants said that it was very great step which STAR has taken to build relationships among the communities of different faiths. At the end, we all cut the cake and enjoyed it together. 
Please enjoy the photos and continue to support us as we build and promote interfaith harmony and peace culture in Pakistan. 
God bless you all and grant peace in your life,
Tasawar Younis Gill
Executive Director
STAR Organization (URI CC)
Pakistan 
---
Click the yellow arrows to scroll through the photos in the slideshow below.